Support bergenPAC
As a nonprofit organization, bergenPAC would greatly appreciate your support as we navigate the current circumstances. You can strengthen our efforts to remain a cultural beacon for the region going forward in a variety of ways.
Ways To Help During COVID-19
1. As a nonprofit organization, your support would make a huge difference as bergenPAC works to welcome you back to your home for entertainment and culture. If you can, please consider making a donation.
---
2. If you purchased tickets to a show that had to be cancelled already, please consider donating the cost of your tickets or taking a credit for a future performance. Email [email protected] for more information
---
3. Help keep our communities strong by supporting your local restaurants during these challenging times. Visit the link below to see how you can help.
---
4. If you're shopping on Amazon, choose bergenPAC to be your nonprofit recipient on AmazonSmile. It cost nothing extra for you, but will be a big boost for us. Learn more by clicking the link below to see how to make bergenPAC your selected charity.
---
5.
There is still a way to show support while the Taub Stage is dark: join or renew as a Member!
Our performances and memberships may have paused with the theater temporarily going dark, but you can still help your community in a big way. The generosity of our supporters is what enables bergenPAC to deliver on its nonprofit mission to make live performing arts and arts education more accessible to everyone.
Rising to the current challenges, we are launching a drive-in concert series this summer that will let residents safely enjoy live performances. Meanwhile, The Performing Arts School at bergenPAC moved its classes and many of its outreach programs to virtual platforms, continuing to inspire and develop the next generation of artists.
We hope to maintain these programs at a time when the community really needs us. Please consider renewing your membership or joining the program today to help keep the arts alive in your community. In addition to the great perks you'll enjoy as a member when the theater reopens, your support provides incredible opportunities for local children through our scholarship program, ensuring that no one is turned away because of financial hardship.
Your Membership truly makes a difference.
Join or renew online today or email [email protected] for more information.
WORLD-CLASS PERFORMANCES
bergenPAC is one of the busiest performing arts and arts education institutions in the state. Each season bergenPAC strives to create an even more dynamic schedule of artistic and educational programming.
ARTS EDUCATION
Our arts education initiatives allowed bergenPAC to reach more than 30,000 children throughout Northern New Jersey last year. This year our goal is to double that to 60,000 children. In keeping with our mission to make the arts accessible to all, bergenPAC is committed to ensuring that no student is turned away because of an inability to pay.
COMMUNITY OUTREACH
Each year, bergenPAC gives away thousands in free tickets and scholarships to individuals in our community who because of cogntive, physical, or financial barriers, are unable to experience the live performing arts.
---
bergenPAC accepts all forms of support including Matching Gifts, Planned Giving, Stocks, and in-kind donations.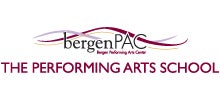 The Performing Arts School provides arts education to students age 3 months to 21 years throughout Northern New Jersey. With classes in all types of performing arts, outreach programs throughout the state, and programming for children with special needs, every donation helps create more opportunities for new artists.