---
Support bergenPAC
Thank you for your supporting bergenPAC's nonprofit mission to make live entertainment and arts education accessible to all. Your generosity allows our students to develop their craft, along with their confidence, discipline and creativity.
We are ecstatic to see Rachel Zegler play "Maria" in Steven Spielberg's remake of the classic West Side Story in theaters worldwide. Rachel, a Clifton native, starred in the very same role in the Performing Arts School at bergenPAC's 2017 production of West Side Story.
Current students Felice Kakaletris and Sophie Knapp from our Young Professionals Vocal Academy played the roles of orphans Molly and July in NBC's Annie Live! on Dec. 2.
Then there is our student Vince Ermita who, at 11 years old, stars as Young Simba in Broadway's The Lion King.
We are proud of all our students that come to our programs and celebrating the achievements of Rachel Zegler, Felice Kakaletris, Sophie Knapp, and Vince Ermita for their hard work and dedication, setting the example to all of our students that with practice and focus, they too can become professionals in the arts. Or they can be successful in whatever path they choose.
We owe a significant amount of gratitude to our donors, whose annual contributions and support foster these programs. We all may be going through a once-in-a-lifetime pandemic and the world may appear gloomy, but know that our students are lighting up the stages and theaters thanks to you. Together we continue to build a brighter future at bergenPAC for our Performing Arts School students and our world-class performances.
Please consider making a donation today online, sending a check to bergenPAC, 30 North Van Brunt Street, Englewood, New Jersey, 07631 or contacting the development office at (201) 816-8160 x1048.
Only you can help Keep the Arts Alive!
---
For more information about how you can support your community arts center, please email development@bergenpac.org.
Donate Now
WORLD-CLASS PERFORMANCES
bergenPAC is one of the busiest performing arts and arts education institutions in the state. Each season bergenPAC strives to create an even more dynamic schedule of artistic and educational programming.
ARTS EDUCATION
Our arts education initiatives allowed bergenPAC to reach more than 30,000 children throughout Northern New Jersey last year. This year our goal is to double that to 60,000 children. In keeping with our mission to make the arts accessible to all, bergenPAC is committed to ensuring that no student is turned away because of an inability to pay.
COMMUNITY OUTREACH
Each year, bergenPAC gives away thousands in free tickets and scholarships to individuals in our community who because of cogntive, physical, or financial barriers, are unable to experience the live performing arts.
---
bergenPAC accepts all forms of support including Matching Gifts, Planned Giving, Stocks, and in-kind donations.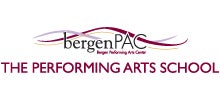 The Performing Arts School provides arts education to students age 3 months to 21 years throughout Northern New Jersey. With classes in all types of performing arts, outreach programs throughout the state, and programming for children with special needs, every donation helps create more opportunities for new artists.