---
Support bergenPAC
Our Members, corporate sponsors and individual donors are the reason bergenPAC has been able to serve as the community's home for cultural entertainment and arts education for so long with not just great performing lineups, but also a variety of outreach initiatives. We are determined to continue filling that role today and tomorrow - but we need your help to ensure that can happen.
While navigating financial challenges is expected at a nonprofit, COVID-19 has severely impacted bergenPAC's ability to fulfill its mission of making the arts and arts education more accessible to everyone in the community. Our facilities will likely remain dark into next year, but our community impact is still alive as we adapted The Performing Arts School at bergenPAC into a digital platform and live streamed family-friendly shows.
Our theater building has had a few names in its nearly 100-year existence because every time this cultural beacon's existence was challenged, the community rallied to keep its spirit alive. You can now support that heritage to ensure that we are able to once again open our doors to the community.
Please consider:
Only you can help Keep the Arts Alive!
---
For more information about how you can support your community arts center, please email development@bergenpac.org.
Donate Now
WORLD-CLASS PERFORMANCES
bergenPAC is one of the busiest performing arts and arts education institutions in the state. Each season bergenPAC strives to create an even more dynamic schedule of artistic and educational programming.
ARTS EDUCATION
Our arts education initiatives allowed bergenPAC to reach more than 30,000 children throughout Northern New Jersey last year. This year our goal is to double that to 60,000 children. In keeping with our mission to make the arts accessible to all, bergenPAC is committed to ensuring that no student is turned away because of an inability to pay.
COMMUNITY OUTREACH
Each year, bergenPAC gives away thousands in free tickets and scholarships to individuals in our community who because of cogntive, physical, or financial barriers, are unable to experience the live performing arts.
---
bergenPAC accepts all forms of support including Matching Gifts, Planned Giving, Stocks, and in-kind donations.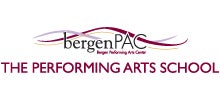 The Performing Arts School provides arts education to students age 3 months to 21 years throughout Northern New Jersey. With classes in all types of performing arts, outreach programs throughout the state, and programming for children with special needs, every donation helps create more opportunities for new artists.