Support bergenPAC
As a nonprofit, 501(c)(3) organization, the Bergen Performing Arts Center relies on your generosity to help bridge the gap between ticket sales and operating costs. Annual memberships and donations allow bergenPAC to keep the arts alive in our community through a wide range of performances and programs that enhance the quality of life, promote arts education, and support the local economy.
Your generous donations support our performing arts education programs for youth; free and low-cost events at bergenPAC; and help create an environment where the arts can thrive. Here's how:
For more information about how you can support your community arts center, please call 201-816-8160 ext. 61.
Donate Now
WORLD-CLASS PERFORMANCES
bergenPAC is one of the busiest performing arts and arts education institutions in the state. Each season bergenPAC strives to create an even more dynamic schedule of artistic and educational programming.
ARTS EDUCATION
Our arts education initiatives allowed bergenPAC to reach more than 30,000 children throughout Northern New Jersey last year. This year our goal is to double that to 60,000 children. In keeping with our mission to make the arts accessible to all, bergenPAC is committed to ensuring that no student is turned away because of an inability to pay.
COMMUNITY OUTREACH
Each year, bergenPAC gives away thousands in free tickets and scholarships to individuals in our community who because of cogntive, physical, or financial barriers, are unable to experience the live performing arts.
bergenPAC accepts all forms of support including Matching Gifts, Planned Giving, Stocks, and In-kind donations.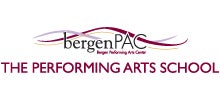 The Performing Arts School provides arts education to students age 3 months to 21 years throughout Northern New Jersey. With classes in all types of performing arts, outreach programs throughout the state, and programming for children with special needs, every donation helps create more opportunities for new artists.