Lead The Way
With initiatives like Arts Access, which brings underprivileged residents to the theater for free, and Beyond bergenPAC, which delivers performing arts education to students around the state, bergenPAC's nonprofit programs enrich the lives of children and adults in a variety of ways. Your support keeps these life-changing opportunities available to the local community and beyond.
We need you to play a supporting role. Donate today!
* If you are making a Matching Gift, please include the name of the Corporation that will be providing the matching gift.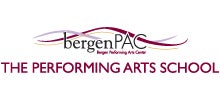 The Performing Arts School provides arts education to students age 3 months to 21 years throughout Northern New Jersey. With classes in all types of performing arts, outreach programs throughout the state, and programming for children with special needs, every donation helps create more opportunities for new artists.