Invest In the Arts! Lead The Way!
Thank you for supporting our Capital Campaign, a non-profit mission to renovate and restore bergenPAC in addition to expanding our Arts Education programs to more New Jersey public schools and additional special needs programs.
Please consider donating today either online, sending a check to bergenPAC, 30 North Van Brunt Street, Englewood, New Jersey, 07631, or by calling the development office at (201) 816-8160 x1048.
Help us Keep the Arts Alive!
---
To donate by mail, please issue your check to "bergenPAC" and mail to:
bergenPAC
c/o Development Department
30 North Van Brunt Street
Englewood, NJ 07631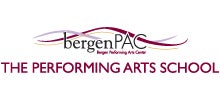 The Performing Arts School provides arts education to students age 3 months to 21 years throughout Northern New Jersey. With classes in all types of performing arts, outreach programs throughout the state, and programming for children with special needs, every donation helps create more opportunities for new artists.