Auditions
bergenPAC offers a number of opportunities for students to perform live at bergenPAC or in the surrounding community. Don't see an audition coming up? Call (201) 482-8194 to find out how you can join one of our ensemble groups or live productions.
Dance Competition Team*
Audition Dates:
Sunday, October 4th, 1:00-4:00pm
Competition Team Age group:
For Children Ages 6-17 yrs
The Performing Arts School's Competition Team is for dedicated and committed dancers who have a passion for dance to showcase their abilities in the nation's top competitions. Our teams are chosen by audition both in the spring and the fall. Rehearsals are held for learning new choreography and preparing for competitions and performances. Dancers perform in the community throughout the year and compete in 2-3 competitions.
Come 15 minutes prior to audition time for sign up and to warm up. Bring headshot and resume ( if you have one) and jazz and tap shoes (if you tap)!
Please wear dance attire with Hair Up! A short routine will be taught.
Rehearsals start on Sunday, October 11th from 1:00 to 7:00pm.
All auditions will take place at the performing arts school located at 1 Depot Square. Please call (201) 482-8194 or email [email protected] for more information.
The Great American Whoopee
Audition Dates:
Tuesday, November 10th, 7:30pm
Age group:
High School and Up
This musical comedy is a "work-in-progress" based on the book "Mushroom: The Story of the A-Bomb Kid" written by John Aristotle Phillips and David Michaelis. It tells the true story of John Phillips and how he came to design an atomic bomb as a Princeton undergrad in the 1970s.
Please prepare two contrasting songs (You may be asked to sing the full song but have 16-32 bar cut ready). Musical styles encouraged are pop,rock, funk, folk, country, disco, and of course, traditional musical theater.The musical takes place in the late 70s and, therefore, draws heavily from musical styles of the time period. An accompanist will be provided.
Rehearsals start on Monday, November 30th at 8:00pm.
Final Performance on Monday, December 7th at 7:00pm
All auditions will take place at the bergenPAC, BlackBox Theater located at 38 N. Van Brunt Street, Englewood, NJ. Please call (201) 482-8194 or email [email protected] for more information.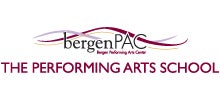 The Performing Arts School provides arts education to students age 3 months to 21 years throughout Northern New Jersey. With classes in all types of performing arts, outreach programs throughout the state, and programming for children with special needs, every donation helps create more opportunities for new artists.