Auditions
bergenPAC offers a number of opportunities for students to perform live at bergenPAC or in the surrounding community. Don't see an audition coming up? Call (201) 482-8194 to find out how you can join one of our ensemble groups or live productions.
Competition Dance Team Auditions
Saturday, September 23rd • 2:30pm-4pm
Ages 6-17
Come audition and be a part of the 2017-18 Performing Arts School Competition Team! The Performing Arts School Competition Team is for those who have a passion for dance to showcase their abilities in the nation's top competitions. Our competition dance team is chosen by audition both in the spring and fall. The dancers dedication and commitment is very important when being a member of the competition team. Rehearsals are held for learning new choreography and preparing for competitions and performances. Dancers perform in the community throughout the year and compete in 2-3 competitions.
Come 15 minutes prior to audition time to sign up and warm up. A short routine will be taught
Bring a headshot and resume (if you have one)
Please wear dance attire with hair up. Bring jazz and tap shoes (if you tap).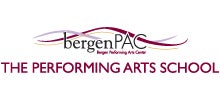 The Performing Arts School provides arts education to students age 3 months to 21 years throughout Northern New Jersey. With classes in all types of performing arts, outreach programs throughout the state, and programming for children with special needs, every donation helps create more opportunities for new artists.