Become an ambassador and share information about performances, educational programs, special events and outreach activities to organizations you frequent. Talk about happenings at bergenPAC. Help by distributing flyers to friends or businesses.
bergenPAC relies on volunteers to help support the Center's staff. Volunteers currently serve as ushers, educational docents, clerical and administrative aides who answer phones, perform data entry, stuff envelopes and perform other important tasks.
If you are interested in volunteering, please contact the Director of Volunteers, at 201-816-8160, x1023.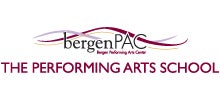 The Performing Arts School provides arts education to students age 3 months to 21 years throughout Northern New Jersey. With classes in all types of performing arts, outreach programs throughout the state, and programming for children with special needs, every donation helps create more opportunities for new artists.