Box Office Associate

Concert Promotions/Street Team Intern

Front Desk Associate

Performing Arts School Intern

Performing Arts School Teaching Artist

Security Officer
Qualified applicants may send resume and references to humanresources@bergenPAC.org. Please include position in subject line of email. NO PHONE CALLS PLEASE.
The Bergen Performing Arts Center, Inc. provides equal opportunities for all applicants and employees without regard to race, color, religion, creed, sex, sexual orientation, national origin, ancestry, age, marital status, veteran status, handicap or disability, familial status, genetic makeup, atypical cellular or blood trait status, or any other trait or characteristic protected by law. It is the firm policy of the Bergen Performing Arts Center to ensure that all persons receive equal employment opportunities solely on the basis of their skills, abilities, job related qualifications, competence, job performance and other legitimate considerations.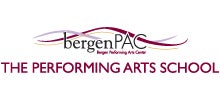 The Performing Arts School provides arts education to students age 3 months to 21 years throughout Northern New Jersey. With classes in all types of performing arts, outreach programs throughout the state, and programming for children with special needs, every donation helps create more opportunities for new artists.