Faculty
The Performing Arts School maintains a staff of teaching artists and instructors with professional credits to provide our students with high quality instruction in a nurturing atmosphere that stokes creativity and growth.
Meet the Director of Education
Becky Serico - Director of Education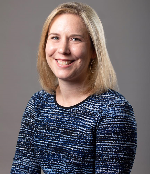 Becky Serico, Director of Education at bergenPAC's Performing Arts School, is a seasoned arts administrator, opera singer and voice teacher. Before coming to bergenPAC in July 2016, she was Director of Arts Education at New Jersey Performing Arts Center, where she oversaw after-school and summer programs for students ages 10 to 18. Prior to that, she was with Carnegie Hall's education arm, the Weill Music Institute, managing community and artist training programs, including The Achievement Program, a national initiative launched to establish assessments for students studying music privately. She also managed projects within the Musical Connections program, which brings music to those living in challenging circumstances, including homeless shelters, hospitals, and correctional facilities. Additionally, Becky worked for The Metropolitan Opera's Lindemann Young Artist Development Program to help recruit aspiring professional singers and pianists. Becky has held voice teaching positions at Brooklyn Conservatory of Music and at The Performing Arts Center of Metrowest in the greater Boston area, where she was Voice Department Chair. She has taught privately for over 14 years and was recently a board member of the NYC Chapter of The National Association of Teachers of Singing. As an opera singer, Becky has performed with such acclaimed festivals as Central City Opera in Colorado, and at festivals in Italy and Austria.
bergenPAC's Performing Arts School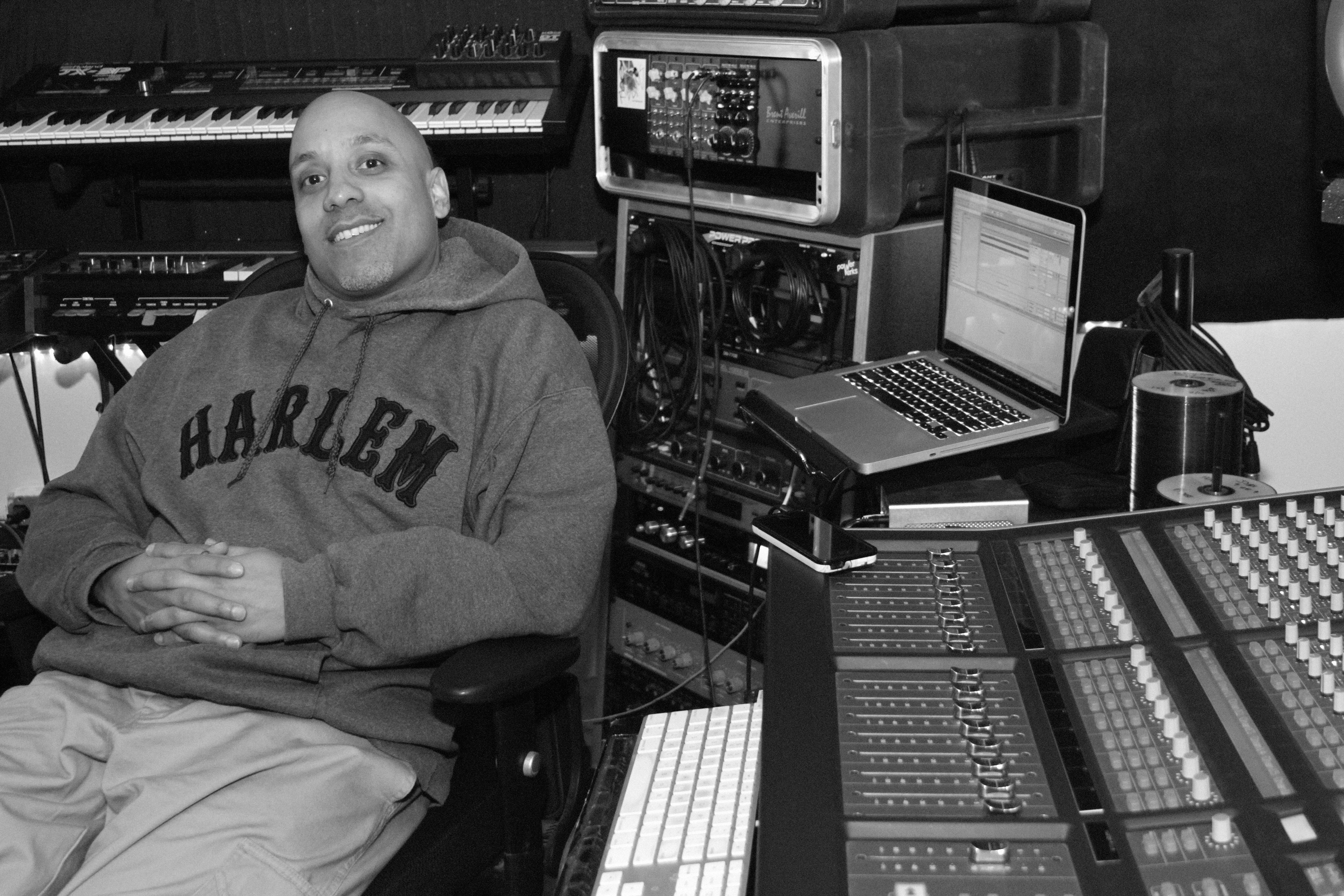 [Sound & Mastering Engineer]
Alap Momin was born to Indian parents in New Jersey, his diverse South Asian family cultural influence along with 80s and 90s NYC punk, hip hop, dancehall, and club music is where Alap's musical journey began. Since then he has spent the last 30 years producing, engineering, & mixing artists of all backgrounds from genres as far and wide as punk to hip hop to classical to Indian and African music to jazz and more. As a DJ/Producer, Momin was one of the founding members of the revolutionary hip hop outfit dälek, a group who toured consistently for 20 years and paved the way for all of the current dripped out/psychedelic sound of modern hip hop, thanks to his signature sonic washes and dissonant grooves. Momin has also done scoring and jingle work the past two decades for brands such as Versace, Digicel, Vuori Clothing, Skullcandy Headphones, Sundance Film Festival, Elizabeth Arden, and more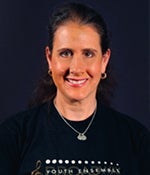 [Vocal Academy, Choir]
For over two decades, Amelia DeMayo has been operating a vocal technique program for professional youth; specifically, those wishing to pursue a career in musical theatre or classical performance, as well as various forms of media for over 20 years. While her studio is in New York City, she has satellite locations in New Jersey and Westchester, NY, and her student base reaches from coast to coast.
Amelia's students (both current and graduates) have appeared, and appear in, countless theatrical productions on Broadway, regional theatre and national tours, including current Broadway productions of Dear Evan Hansen, School of Rock, Kinky Boots, Once On This Island, and A Bronx Tale, and the current international tour of Les Misérable, and the upcoming Anastasia tour. Former Broadway productions include Annie, Matilda, On Your Feet, Fiddler on the Roof, Newsies, and Billy Elliot, and too many more to list. The lead male vocal voiceover in the film, Boychoir, performers in the televised live production of A Christmas Story, and a second-place X-Factor winner are among her students past and present. Her students are also actively engaged in voice-over work for children's animated features (including Pinkalicious and Nella the Princess Knight), appear on national commercials and television series, and have also been featured on CD recordings of The Polar Express and Gertrude McFuzz, featuring opera stars Nathan Gunn and Isabel Leonard.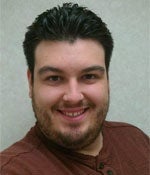 [Theater]
Anthony Caiola is a performer and theater teacher. Born and raised in Paterson, NJ, Anthony received his Bachelor of Arts from William Paterson University in Theater and Comedy and his Masters of Arts in Theater Studies from Montclair State University. Anthony has taught students of varying ages and abilities. His&nbsp;stage credits include <em>Boeing Boeing</em>, <em>Speaking in Tounges</em> and <em>The Dining Room</em> as well as numerous online short plays and skits. He has directed Disney&#39;s <em>The Little Mermaid Jr.</em>&nbsp;and works with his students to create original works designed for the stage.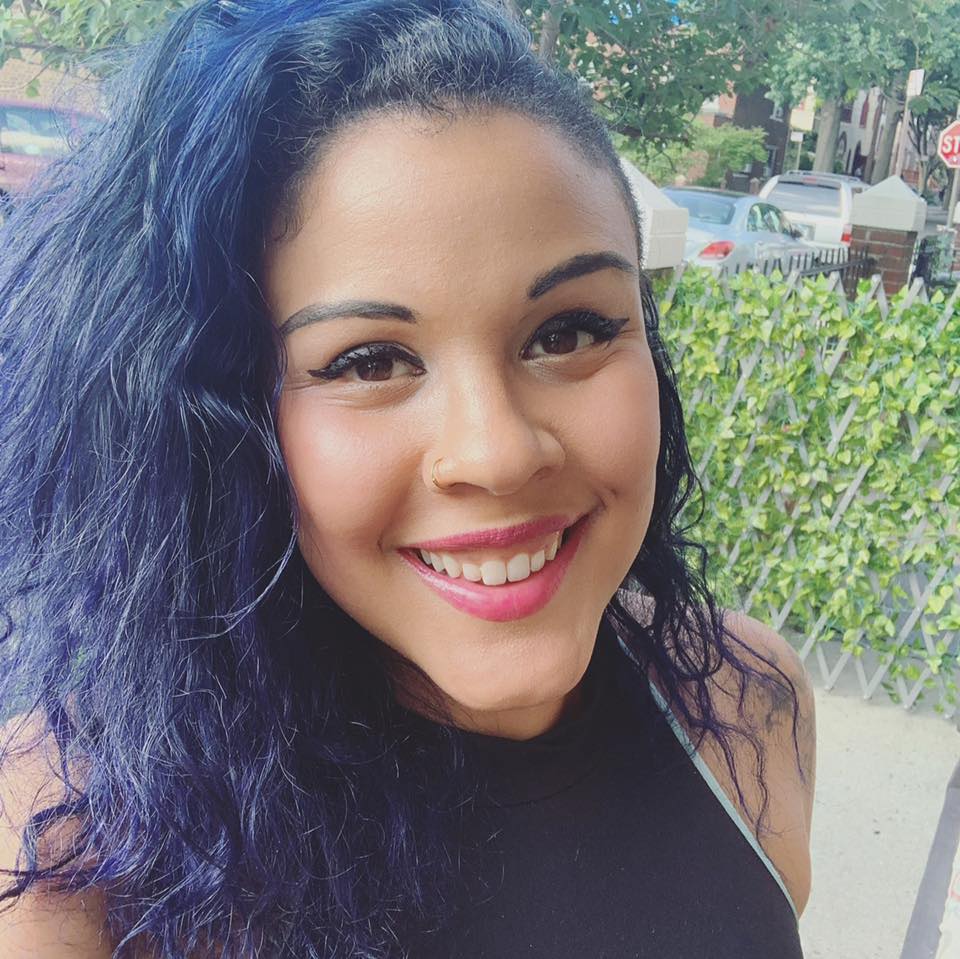 [Outreach, Vocals, Performance]
Ashley Tobias (THATGIRLTOBI) is ecstatic to bring her artistry, vocals, stage presence, and unwavering commitment to empowering others, to the bergenPAC performing arts family!
With a distinguished background as an alumnus of Montclair State University, Ashley has accumulated an impressive array of accomplishments. Notably, she served as the captivating female vocalist for the renowned International Headlining Rock-Band Gogol Bordello for over six years. Her exceptional talent also led her to be chosen as a backup singer for esteemed Multi-Platinum Recording Artists such as Rachel Platten and Andy Grammer, performing live on prestigious platforms like Good Morning America, Kelly & Michael, VH1 and more.
Ashley's captivating performances extends to the theatrical stage, where she made waves as part of the second National and first international tour of American Idiot. Off-Broadway, she showcased her skills in memorable productions like Freckleface Strawberry- The Musical and The Ohmies. Additionally, she embarked on the 1st National tour of Virtually Me through TheaterworksUSA. Ashley's artistic versatility also shines through her original Pop/Punk project, Asteria Blu, where she proves her mettle as a talented singer-songwriter.
Beyond her extraordinary stage presence, Ashley has built a thriving career as a sought-after freelance performer for weddings, bars, and corporate events. Her vocal prowess is further showcased through her work as a Jingle and Session Background Vocalist, adding her melodic touch to various projects. Ashley's passion for nurturing talent and spreading positivity is evident in her roles as a private vocal and acting instructor, as well as her dedication as the CEO and Founder of Bee True To You...an impactful arts education musical for children spreading awarness on issues such as an Anti-Bullying and Social-Emotional Learning for schools and theaters, embodying Ashley's commitment to making a difference.
In 2016 Ashley won the United Nation & Meaningful World's Youth Peace Award.
Instagram: @thatgirltobi | @bttythebee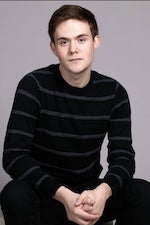 [Outreach]
Billy Leys is a teaching artist, director, and playwright based in New Jersey. He is currently a part time ticketing representative at Paper Mill Playhouse and a former house manager with STNJ. Billy's directing credits include: …Gone: A Devised Piece, Juvenile, and God of Vengeance. Acting credits: Spring Awakening, Parade, The Pajama Game, A Midsummer Night's Dream, Finian's Rainbow, Fame, Oklahoma!, West Side Story. Costume design: Sunday in the Park with George, Juvenile, …Gone: A Devised Piece and Gruesome Playground Injuries. Wardrobe: An Octoroon and Sunday in the Park with George. Billy holds a B.A. from Kean University Theatre Conservatory, and is currently working towards his M.A in Theatre Studies at Montclair State University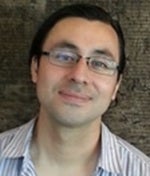 [Outreach, Music]
Carlos Mena comes from a family of professional musicians and is honored to continue the family tradition to this day. He began playing music professionally when he was seven years old as a percussionist with acclaimed folk musicians from South America. He soon discovered his passion for the bass and made it his primary instrument upon which to hone his musicianship and technique. As a teen, he received a scholarship to study in Switzerland at the Zurich University of the Arts, where he earned his Bachelor of Arts in Music and Pedagogy. He continued his studies in New York City, where he received his Master of Arts in Music at the Aaron Copeland School of Music at Queens College. Carlos is a multi-instrumentalist who plays electric bass, acoustic bass, guitar, piano, and percussion. He is an accomplished soloist, arranger, and composer and has become a highly sought-after performer, playing alongside many renowned musicians in NYC and abroad.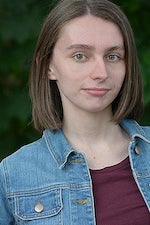 [Outreach]
Cassidy started dancing at the age of four and especially enjoys tap, jazz and theatre dance. She has performed in over 15 productions, her favorite being Nice Work If You Can Get It. She has also done background acting for television and movies including The Marvelous Mrs. Maisel and The Joker (2019). Cassidy has been teaching dance since 2018 and loves watching her students grow as dancers and as people. She is passionate about making theatre accessible to people of all abilities and backgrounds. She is grateful to be working with such a talented group of students for the Voices in Harmony program!.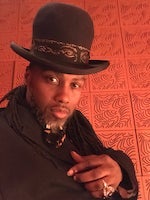 [Art, Outreach]
D Cross is a New York born and Brooklyn-based artist, performer and art educator. He creates imagery and vocal art that transcends and crosses boundaries of genres and labels. This "Vocal Beat Expressionist" uses "vocal acrobatics" to create sonic collages of his poetry combining words, raps and beatboxing. He has performed nationally and internationally in venues including Madison Square Garden, SOB's, B. B. Kings, Caroline's and Lincoln Center's Avery Fisher Hall. D. Cross was selected as a cultural Hip-Hop Ambassador for The US State Department's Next Level Program. He recently served as a Hip-Hop Cultural Diplomat in Azerbaijan. D. Cross has been featured on MTV, The Electric Company, Nickelodeon, TV Land and BET's 106's & Park. His vocal talents have been featured on the award-winning Aflac "Pigeon Rap" ad and 7–Up 's "10" campaign. He was the Hottest Poets $10,000 Spoken Word Grand Champion of 2002/03 as well as a member of their international slam team of 2003. D. Cross's visual arts projects have been exhibited nationally and internationally, including Sweden and Brazil. His work is part of the collections of Erykah Badu (Singer), Ed Lewis (Founder of Essence Magazine), Ruby Dee (legendary actress) Judith Jamison (Alvin Ailey) Kool Herc (Hip-Hop founding father), Big Daddy Kane (Hip-Hop legend) and Bashiri Johnson (world-renowned percussionist). D. Cross is also a School of Visual Arts graduate (Bachelors of Fine Arts), who has worked as an arts educator teaching youth visual arts and poetry for the past two decades.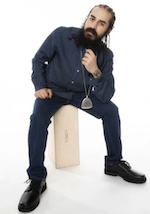 [Dance]
Dan Mitra is New York City based tap dancer. Since starting tap dancing at a young age, he has received multiple awards such as the American Tap Dance Foundation's Tap Future Award, youngARTS silver finalist, and was selected to perform at the Kennedy Center as a Presidential Scholar in the Arts in 2009.
Dan has been in Joseph Webb's Dancing Buddha's, the Charlie Parker Jazz Festival with Michela Lerman, Omar Edward's Passion of Tap, and in works by Dormeshia Sumbry-Edwards in On Tap at Summerstage. He has also performed at the Jazz at Lincoln Center Gala, choreography by Jared Grimes; and lastly as a member of Emmy Award Winning Jason Samuel Smith's A.C.G.I.
In terms of education, Dan has a B.A. in economics from the City College of New York and is a current student in the Arhnold Graduate Dance Education Program at Hunter College. He was awarded the Judy Dimon Scholarship as a part of said program. Dan currently teaches and has taught at Mark Morris Dance Center, Broadway Dance Center, Peridance, Dwana Smallwood Performing Arts Center, Performers Edge Dance Academy, Washington Rock Dance and many more!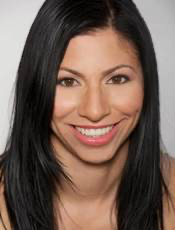 [Dance]
Danelle Herran comes to NYC via San Francisco, California with an extensive background in gymnastics. She began the sport at age 3 and was competing on the DC USA Gymnastics Team at age 6. Making the switch from gymnastics to dance at age 16, Herran went on full scholarship at DSG under the direction of Ann Marie Garvin and Ann Barrett. Her combined training of gymnastics and dance has landed her in numerous workshops and shows including the Las Vegas spectacular, Cirque du Soleil! She has also performed with JKing Dance Company, Dance it Forward and Dancemaniacs. She has had the pleasure of assisting Joyce King (Contemporary) and the renowned, Chuck Kelly (Acrobatics). Danelle is also an advocate for missing children and has choreographed and performed to raise funds for the Xiana Fairchild Recovery Center and the National Center for Missing and Exploited Children. Danelle brings a love for gymnastics and dance to her teaching, creating a fun and positive learning environment for all ages and levels- including pre-school, special needs, and recreational classes as well as competitive teams. www.DanelleHerran.com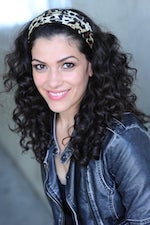 [Outreach, Theater]
Diana Gonzalez-Morett is a creative producer, writer, actress, teaching artist, and caregiver. Diana finds creative strength in her fluidity as a multi-hyphenate and is passionate about supporting creative visions.
In 2020 Diana and Akilah 'AK' Walker co-founded Good Mother Films a BIPOC, woman-led creative company that specializes in producing personal stories told with emotional depth, bold artistry, and always considering their social impact. In 2021, the company produced its first short film, award-winning 'Ivar Tunnel: Shook Ones' which is currently airing on the REVOLT network. In 2022, 'Pedacito de Carne' a short film written by Diana was one of five films selected to be produced as part of the NALIP/Netflix Latino Lens: women of color narrative short film incubator. . Diana is also an associate producer for #Hashtagtheshow a sketch comedy web series about being a Black and Brown in America. Each episode highlights the absurdity in everyday life addressing everything from microaggressions to 'woketivism'.
When she is not filmmaking Diana works as a teaching artist and director for Bergen Performing Arts Center working with children from ages 5-25. She is also an integral part of the team of Lotus Arts Management, one of the country's premier dance agencies, handling artist and client relations and supporting the president administratively.
Diana received her MFA in Acting from the American Conservatory Theater in SF where she received awards for her innovation and work within the program. She received her BFA in Theater Arts & Acting from Marymount Manhattan College.
Diana is currently based in New Jersey where she is a full-time caregiver for her mother living with frontotemporal dementia (FTD). It would be unfair to not acknowledge that she does everything with the help of her loyal chihuahua, Lupita.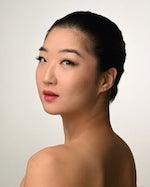 [Dance]
Esther Lee, from Leonia, NJ, started her dance training at age 8 at beyondDANCE (The Performing Arts School) at bergenPAC. Esther is a graduate of The Ailey/Fordham University BFA program, under the direction of Melanie Person, (Co-Director of The Ailey School), and recently received her Masters Degree in Childhood Education. She has been under the tutelage of "roberta mathes" for many years and worked with teachers and choreographers such as Yucari Koboyashi, Miro Magloire, Lakey Evans-Peña, and Gabriel Lamb. Esther has also attended summer intensives at The Ailey School as a scholarship student. She participated in Fordham University's Spring Anthem commercial, performed an excerpt from the world renowned 'Revelations' at The 2019 Macy's Thanksgiving Day Parade, and most recently danced in song artist Aggelikki's new music video, Samba Griega. In addition to dance, Esther is classically trained in opera and attended Manhattan School of Music Pre-College for Voice. Esther has her sights on Broadway and she can not wait to share her gift to audiences worldwide!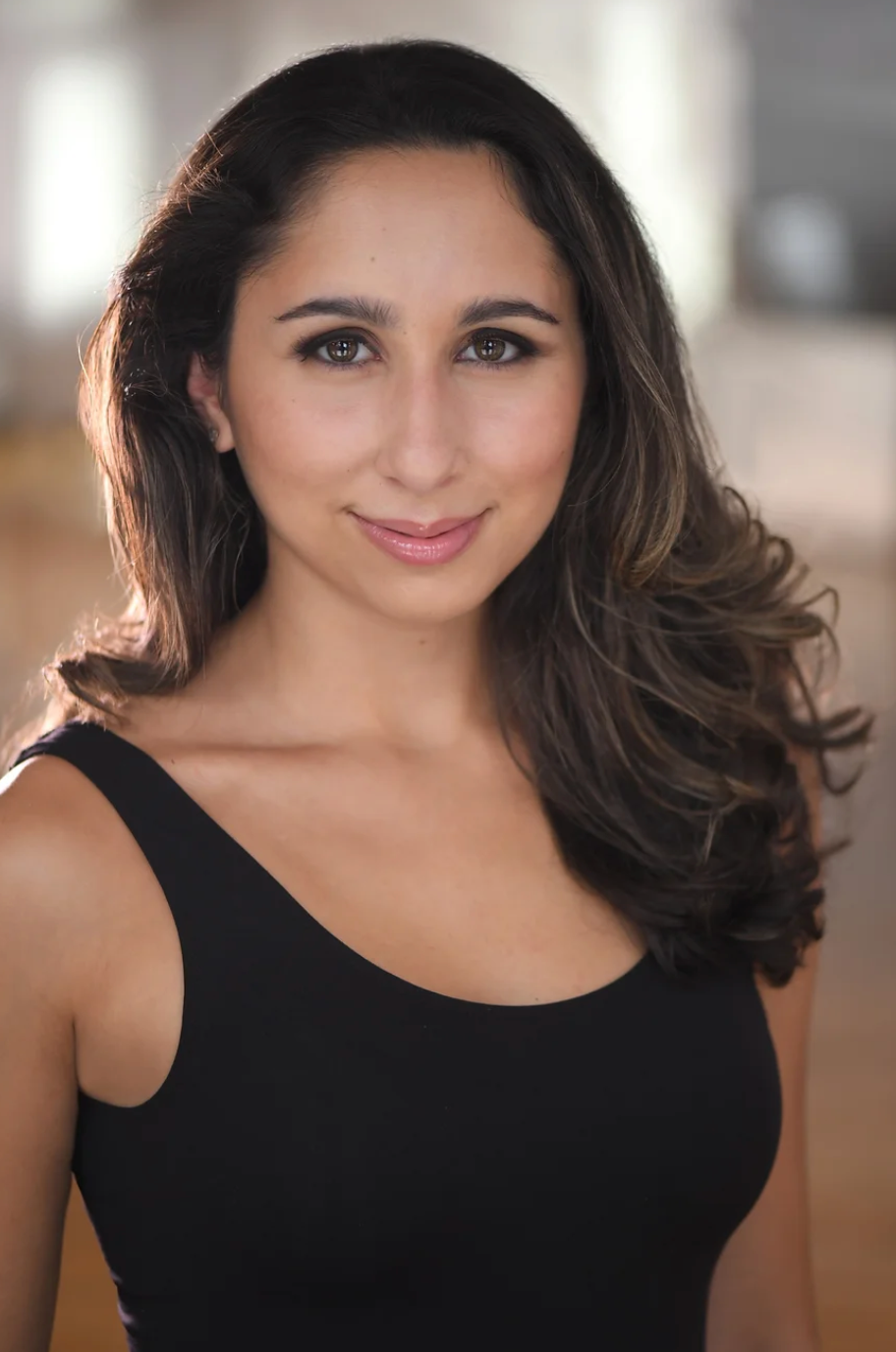 [Musical Theater]
Gianna Grosso is a NYC/NJ based performer and educator. Gianna has recently returned from her touring run as Anne Boleyn in SIX the Musical! She holds a BFA in Musical Theatre from Montclair State University, and is currently being mentored by the incredible Linda Eder. Gianna performed "In His Eyes" from Jekyll and Hyde with Ms. Eder in her concert entitled "Oh, What a Night!" on the bergenPAC stage in 2022.
In addition to teaching at the Performing Arts School at bergenPAC, Gianna is a private voice and acting coach, college audition coach, and a choreographer for the theatre department at Ramapo High School. Gianna is committed to presenting singing, acting, and dancing as sources of comfort, joy, confidence-building, and personal growth and discovery. giannagrosso.com<http://giannagrosso.com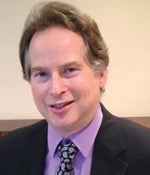 [Vocal Academy, Choir]
Glenn Gordon is an accomplished composer, pianist and music director, having worked in the industry for over thirty years. Among the many shows with which he's been involved, he was the music director/pianist for the Off-Broadway hit "Forbidden Broadway" from 2001-2004.
Beauty and the Beast marked Glenn's second summer as music director of the summer musicals at bergenPAC having music directed "West Side Story" last year. The previous four summers, he served as Associate Music Director for "42nd Street" ( 2013), "Cats" (2014), "Aida"( 2015), and "Les Miserables" (2016).
As a composer, Glenn's musical "Peter Rabbit: Beyond the Garden Gate!", with lyrics by Amelia DeMayo, and book by Glenn, Amelia, and Buddy and Gail Crutchfield, also made its premiere at bergenPAC in 2017. His piano piece "Reminiscing by the Sea" was featured at Carnegie Hall's Weill Recital Hall in 2013.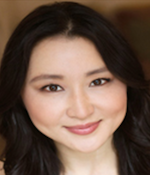 [Voice and Piano]
Katherine Mena is a vocalist, composer, actor, and teacher from New York City. She trained in the 'Bel Canto' singing method at The Manhattan School of Music under the tutelage of Natalie Bodanya from The Metropolitan Opera Company. She has performed on stages internationally and locally, most notably in NYC with the famed La MaMa Experimental Theatre Club under the direction of Ellen Stewart. Performance highlights include The Venice Biennale, Rome's Teatro Palladium, Taiwan's Avante-Garde Arts Festival, South Korea's Seoul National University, Lincoln Center's Out of Doors Festival, and soloist at Lincoln Center's David Geffen Hall with Amor Artis. Music compositions for the stage include Question of Solitude, an opera based on the James Bond legacy; S16: Luna Nera, an opera installation about child labor in Sicily's sulfur mines; and Love Cripple, an original dance piece that premiered at The Ellen Stewart Theatre; and 155 Through the Roof, a musical that premiered at Theater for the New City. She continues to perform as a member of The Great Jones Repertory Company. Katherine is very happy and fortunate to share her love of music and art with all the wonderful students at Bergen Performing Arts School.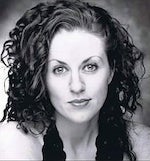 [Dance]
Kathleen McAree, a consummate dance professional, Kathleen is well versed in a number of genres of dance: ballet, jazz and contemporary. She has toured nationally and internationally and is delighted to share her knowledge and experience with her students. At age 12, Kathleen began her dance training at The Harlem School of the Arts and by age 15 continued to train here in Englewood, NJ under the tutelage of Roberta Mathes. During her formative years, she was also a scholarship recipient at Steps on Broadway and later went on to teach for The School at Steps. Kathleen holds a BFA in Dance and The Performing Arts from Montclair State University. She received her certification from ABT's (American Ballet Theatre) National Training Curriculum, primary level through 3. Kathleen has taught dance locally and throughout the metropolitan area including 13 years at CUNY colleges in their Dance Department. She is the former Master Class Series Director for the Elan Awards honoring such amazing performers as Susan Stroman, Bebe Newirth, and Rob Marshall. Kathleen McAree is happy to be back in Englewood, (with her teacher, Roberta), training and influencing the young dancers at bergenPAC.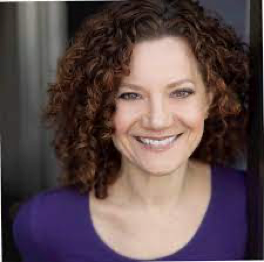 [Dance]
Kathy Calahan is a Broadway performer, teacher, and choreographer — and is happiest when inspiring future generations. She is currently teaching tap and theatre dance classes at the Professional Conservatory of Musical Theatre at NYFA and has taught voice at the Music Theatre of Connecticut's School of Performing Arts, LaGuardia Community College, The Broadway Artists Intensive, and The Broadway Arts Lab. Kathy has been teaching private voice, tap, and theatre dance lessons for several years, with students ranging from absolute beginners to professionals on Broadway. Kathy enjoyed a five-year run in Broadway's Mary Poppins, where she performed as a swing, covering over 10 parts, including Bird Woman, Mrs. Corry, and Miss Lark. She toured nationally in the original production of Ragtime, shared the stage with Tony Curtis in Some Like It Hot, and danced in Randy Skinner's pre-Broadway production of White Christmas. She has also performed all around the U.S. in regional theaters. Favorite credits include Dolly in Annie Get Your Gun, Josie in George M!, Polly in Crazy For You, and Woman 2 in And the World Goes'Round. As a choreographer, Kathy's credits include White Christmas, Cole!, The Fantasticks, How to Succeed..., The Melody Lingers On, and Broadway's Easter Bonnet Competition. Kathy received her BFA from The Boston Conservatory, and was trained classically in voice and piano at The Eastman School of Music. She will always be grateful for her amazing teachers and mentors: Bob Audy (tap), Luigi (jazz), and Rita Shane (voice) to name a few. Passionate about early childhood education, Kathy created a CD called Brighten Up! For more information please visit www.kathycalahan.com.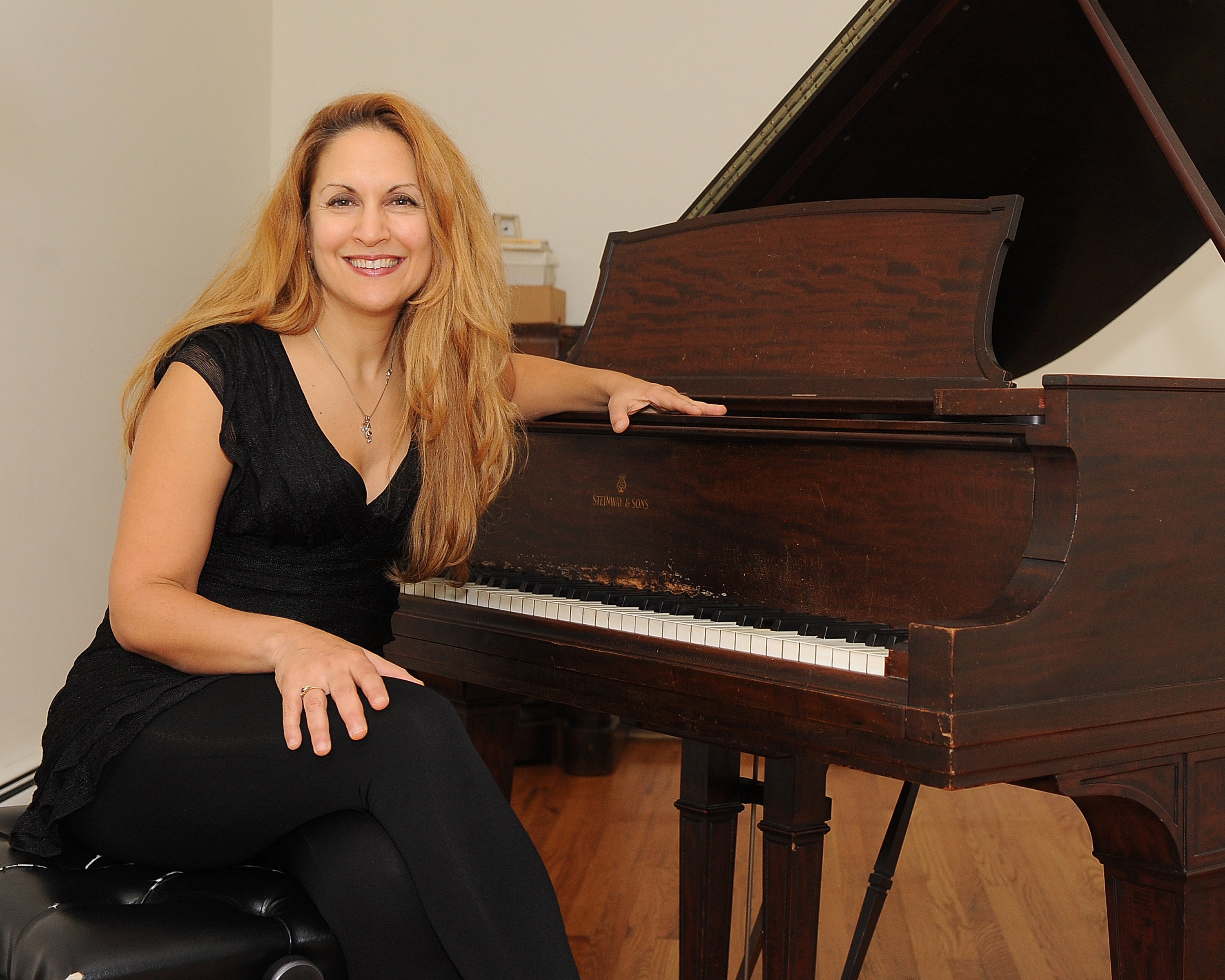 [Piano/Vocals_ Rock and Jazz Program]
Kathy began her career with the all-female hard rock band Scarlet Fever, working with songwriters Ritchie Cordell and Marty Kupersmith, and producer Gary Katz. She was then active in the New York recording scene during its waning days, providing keyboard tracks for industrial and other projects, alongside such heavyweights as Elliott Randall, Chris Parker, and Will Lee.
For nearly two decades, Kathy worked as the New York Area Regional Admissions Representative for her alma mater, the Berklee College of Music, and was also a founding member of the New York chapter of the Berklee Alumni Club. She maintained a full private teaching schedule, and performed in diverse musical situations from the New Jersey Symphony Orchestra to Tinseltown Rebellion, a tribute to Frank Zappa. She was also a staff songwriter for City Canyons, with two of her songs winning awards in the first annual Billboard Songwriting Competition. She has studied piano with the great musicologist Konrad Wolff, jazz and fusion keyboard with Adam Holzman (Miles Davis, Steven Wilson), and voice with Ellen Foley.
Through the network of Frank Zappa tribute musicians, Kathy met Paul Green, founder of the School of Rock, who subsequently granted her a license to open a rock school branch using his name. That school, located in South Hackensack, NJ, opened its doors on December 1, 2004. Kathy's students have gone on to perform with Jon Anderson of Yes, John Wetton of King Crimson and Asia, jazz saxophonist Anthony Braxton, and many more.
Kathy has been with the New York School of Rock since July 1, 2007, where she directs the Saturday performance program. She has co-produced Shepstock, an annual rock extravaganza to benefit the Best Answer for Cancer Foundation. She currently composes and performs original jazz fusion with her trio, Curiosity Shop.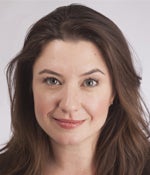 [Dance]
Kirsten Lane began studying classical ballet at age six in Teaneck, New Jersey where she developed her love for dance. She continued her studies on scholarship at the School of American Ballet, the San Francisco Ballet School, and the Joffrey Ballet School. As a student, Kirsten performed at Lincoln Center in a production of "Coppelia" with the New York City Ballet. She has performed with regional dance companies in the New York/New Jersey area and traveled to Nagano, Japan to dance in the opening ceremonies of the 1998 winter Olympics. Her teaching credits include classes at the School at Steps in NYC and various schools in Bergen County. Kirsten is a certified yoga instructor for both children and adults.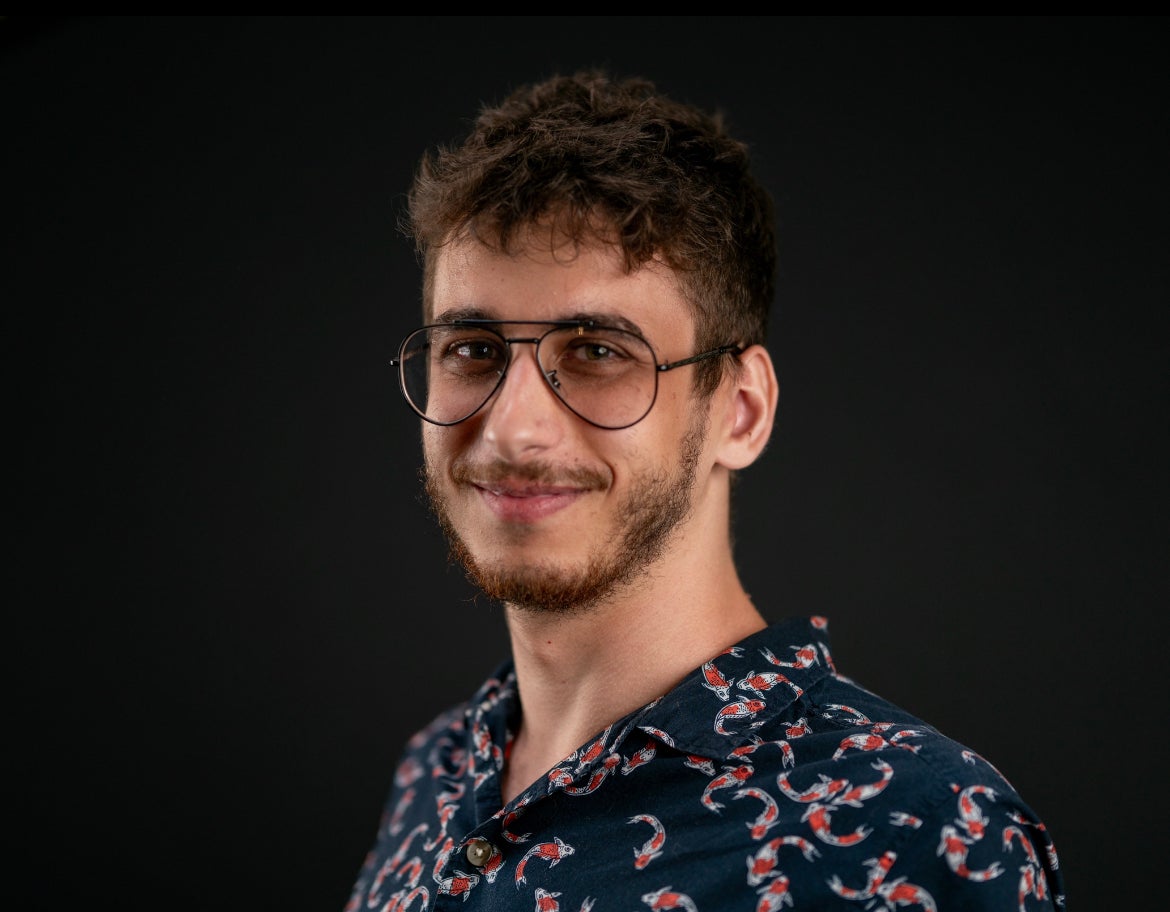 [Sax _ Rock & Jazz Program]
Born and raised in Bergen County, New Jersey, Kyle began learning the saxophone at the age of 9. Taking an interest in jazz in high school, he went on to obtain his degree in Jazz Performance from New Jersey City University. During his time there, Kyle studied with some of the top musicians in the NJ and NYC music scene. This included Jim Snidero, Nathan Eklund, Bruce Williams, Rolando Morales- Matos, and many more. He now plays music of multiple genres and styles including jazz, rock, salsa, and pop music, and with a multitude of bands. Currently, Kyle is the saxophonist and flute player for the OPM band "Sounds of Manila", and composes for, plays saxophones for, and helps lead his original band "Culver". In addition to these bands, Kyle also records and releases his own original music. His music is a fusion of jazz, hip hop, free jazz, and indie sounds.
Kyle also continues to play around the NJ and NYC area and abroad.
In addition to performing, Kyle has a passion for music education. He pursues not only to make his students capable musicians but to uplift and help his students grow into well rounded and mature individuals. It is his belief that music education strengthens students beyond just their musical prowess. In this pursuit, Kyle is currently working on his master's degree in teaching at Montclair State University.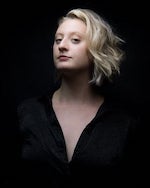 [Dance]
Originally from Racine, Wisconsin, Madelyn Mickelsen began studying dance at the age of six. After twelve years of recreational and competitive training, she continued into professional dance training and graduated from the University of Wisconsin-Stevens Point obtaining two Bachelor of Arts degrees in Dance and Arts Management. In addition, she has studied under dancers from the Joffrey and Milwaukee Ballet, Giordano Dance Chicago, Hubbard Street, the Verdon Fosse Legacy, and the Radio City Rockettes. Madelyn has been a featured dancer in Jazz Choreography Enterprises (JCE) Jazz Project Showcase and Steps on Broadway and Broadway Dance Center's performance labs. She has also traveled nationally and internationally as a backup dancer for up-and-coming musical artists and has been involved in numerous projects and productions across the Midwest and Tri-State area. Her choreographical works have been showcased and produced in various performances, showcases, festivals, and for adjudication at the American College Dance Association.
Madelyn judges for regional and national dance competitions across the nation. Additionally, she guest judges for pageants and other regional East Coast contests and also is a teacher for convention and workshop classes. Currently based in New York City, Madelyn is continuing to train and further pursue her career.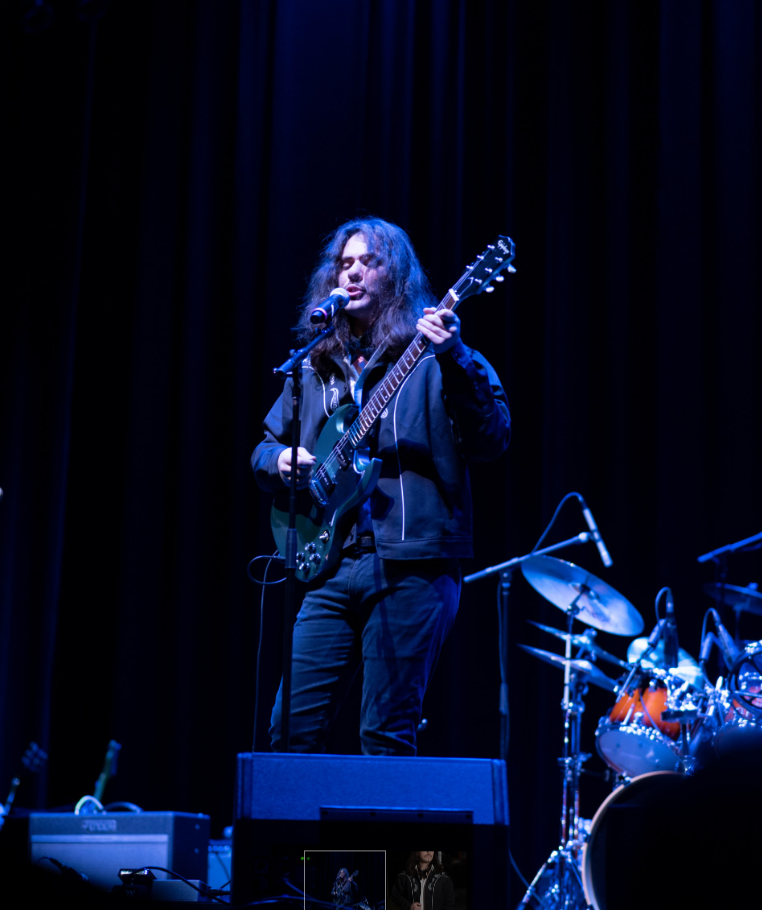 [Guitar, Sound Engineer]
Mario Giordano has been a music educator for three years and has worked with the Ridgefield Memorial High School Drumline and a myriad of one-on-one bass, guitar, and piano students. Utilizing an educational approach that emphasizes a balance of theory, improvisation, and technique, Giordano is exhilarated to be working at the BergenPAC Performing Arts school.
Starting classical guitar lessons at the age of 7, Giordano has delved into the broadest expanses of guitar literature from Heitor Villa Lobos and Lenny Breau to Alex Lifeson and Cory Wong. He was featured among the top 38 classical guitarists in the United States Guitar Orchestra and performed during their 2022 tour of Spain. A rock musician at heart, Giordano founded the band Echo Road, which has recorded extensively and toured throughout the tri-state area. Currently, Giordano studies at William Paterson University under the tutelage of internationally renowned jazz guitarist, Russell Malone, and classical guitarist, Seth Himmelhoch. In his very limited free time, Giordano enjoys reading philosophy and drinking too much coffee.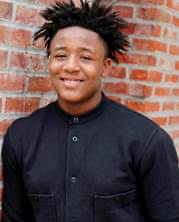 [Dance]
Mateo Wrigh born in Harlem New York, Mateo Wright is a Hip Hop choreographer with 7 years of experience, winning best theme on JenniferLopez's television show, World of Dance. He has performed multiple times at the renowned Apollo Theater with the top 5 winners of American Idol including Wé Ani (McDonald), who came in 3rd highest vote, 2nd place on The Voice! Along with being on faculty at Harlem School of the Arts, he has his very own Hip Hop company named Chimera Concept. Mateo is ready to bring the NYC vibe and energy to bergenPAC!!!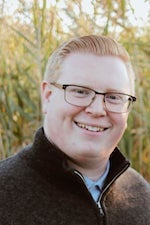 [Outreach]
Matthew is thrilled to be working with bergenPAC! Matthew obtained his B.A. in Theatre from Kean University and his A.A. in Musical Theatre from County College of Morris. As a performer, Matthew has appeared in many productions including Mark Cohen in Rent, The Cowardly Lion in The Wizard of Oz, Nicely Nicely in Guys and Dolls, Jean Valjean in Les Miserables, Jack in Into the Woods, and Archibald Craven in The Secret Garden.
Matthew has most recently been stage managing and directing numerous productions throughout New Jersey. His most recent directing and stage management credits include The Giver, The Land of Forgotten Toys, Go, Dog. Go! the Musical, Pinkalicious the Musical, Boogie, and Sunday in the Park with George.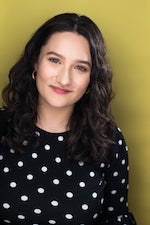 [Outreach]
Melody Appel is an NJ based director, teaching artist and actor. A graduate of Montclair State University, she holds a BA in Theatre with a minor in Musical Theatre. Throughout college, she was one of the artistic directors of a student-run theatre company where she produced and directed productions each season. Melody is also a graduate of The Kennedy Center American College Theater Festival's directing initiative program. In addition to Bergen PAC, Melody is a teaching artist at Porch Light Productions where she directs both in-studio and drama club productions. Melody frequently performs in the area, most recently seen as Libby Tucker in Neil Simon's "I Ought to be in Pictures" at Nutley Little Theatre. She is passionate about creating a safe, welcoming and empowering space through the arts.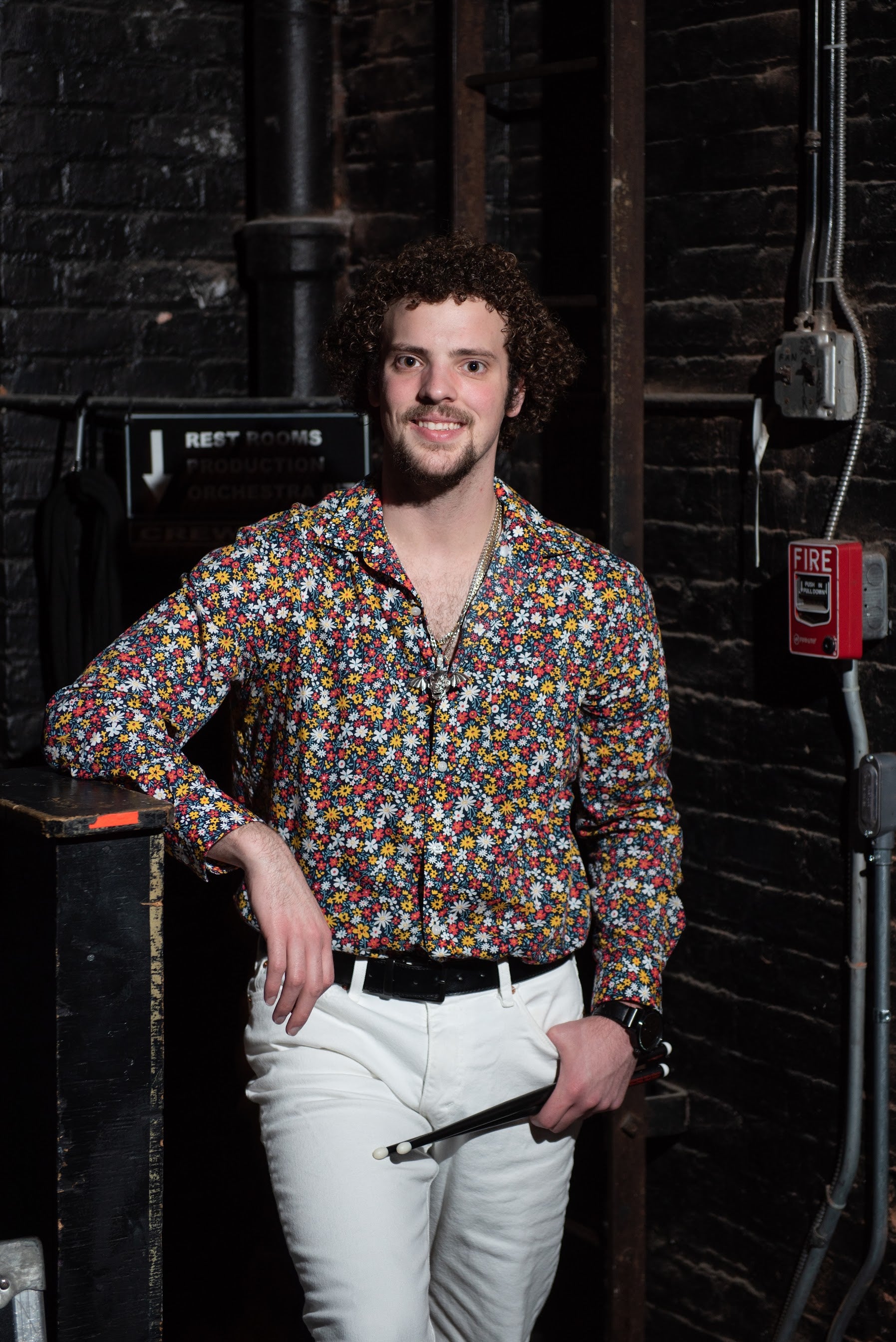 [Drums_ Rock & Jazz Program]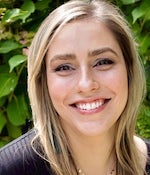 [Music]
Pia Surace is a passionate educator and director with over 20 years of performing experience and over a decade of teaching and directing experience. An alumnus of The College of New Jersey where she received her BA in Music Education, Pia has performed with many community and professional theaters throughout Northern New Jersey and has worked with students ranging from pre-k through college. Her work as a Music Director and Play Director has been recognized at the Metropolitan High School Theater Awards, The Bucks County Playhouse Drama Festival, and the STANJ Governor's Award Competition for Theatre Arts. She is honored to be joining the Performing Arts School at Bergen PAC and to share her passion for music and theater.
Roberta Mathes, Artistic Director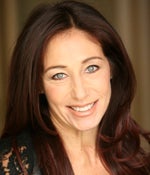 [Artistic Director, Dance]
Born and trained in NYC, Mathes received a BA in dance from Adelphi University and has a distinguished career in the performing arts, both in front of the audience as a performer and behind the scenes as a choreographer and coordinator. Her litany of achievements includes: feature films, Beat Street, Fatal Attraction, television programs, The Guiding Light, Law and Order, and award-winning music videos, Higher Love (Steve Winwood), Heard it Through the Grapevine (Marvin Gaye). She has also performed in shows, Sweet Charity and Kismet, an off-off-Broadway in play, Invisible Child, in major industrials for IBM and Chrysler, in special events including the Liberty Bicentennial and Broadway's opening of the Disney's film Hercules. Her strength as a dancer and choreographer is her versatility in style. One of Roberta's outstanding credits was as assistant choreographer in Brian de Palma's film, Carlito's Way. She has choreographed the opening segment of bergenPAC's annual galas, featuring such notables as Tony Bennett, Chaka Khan, Stephanie Mills, Paul Anka and their very first musical, FAME. For thirteen years Roberta co-directed dance plus…a whole lot more, a dance school in Englewood, NJ. She especially loved teaching and choreographing for American Ballet Theatre's Summer Intensive in NYC and was fortunate enough to be a part of their Make a Ballet Program where her work was presented at the Metropolitan Opera House at Lincoln Center. Roberta guest teaches internationally- Israel, Italy, Canada, Norway, Venezuela, and Brazil. Currently, she is the Artistic Director at the PAS @ bergenPAC and remains on the faculty of Steps on Broadway, NYC. Roberta feels that her best achievements lie in teaching dance as mentioned in a feature article in the February 2000 issue of Dance Teacher Magazine. Roberta loves watching her students grow into expressive and successful dancers. Along with Broadway stages: Carousel, Natasha, Pierre and the Great Comet of 1812, Wicked, Mamma Mia, Spring Awakening, Les Miserables, Sound of Music, Footloose, and major dance companies, her students have been on SYTYCD, The American Music Awards, competed in the prestigious Youth Grand Prix, performed in the NY Jazz Choreography Project, Dance Collage, a 9/11 Tribute in NYC, and can be seen on television in commercials and music videos. Roberta's dynamic personality, along with her own style and "technique" forms a whole and responsive learning experience. She loves giving the gift of dance and sharing her passion with the next generations of dancers! www.robertamathes.com!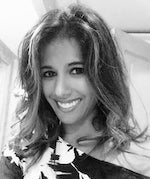 [Outreach]
Saloney began pursuing dance as a young child and studied ballet, tap and jazz during her early years. She then moved on to modern dance, competitive cheerleading and hip hop before concentrating on classical and contemporary Indian dance styles. She studied dance under local instructors in southern New Jersey and performed in countless cultural and community events prior to pursuing formal, intensive, one-on-one training in the Indian classical dance form of Bharat Natyam under Guru Venkataraman in New Delhi, India.
Saloney brought her training of this ancient 2nd century art form back to the US and began teaching classical Indian dance to her students while also creating unique fusion dance pieces incorporating multiple dance styles. It was one of these pieces which won her the "Best Talent" award in the Miss Asia International pageant and contributed to her being crowned Miss India New Jersey.
Saloney is also a licensed Zumba instructor and is an active member of ZIN (Zumba Instructor Network). She also pursued and acquired a Zumba Gold certification to work with the aging and senior population and currently teaches classes of both formats. She enjoys working with this population to promote positivity and incorporate movement into their lives. Saloney recognizes and appreciates the importance of a healthy body, mind and outlook in navigating the aging process and the challenges it presents, and has worked with students ranging from 3 to 106 years of age.
Through The Performing Arts School at Bergen PAC, she is a resident teaching artist at The Felician School for Exceptional Children where she works with the students to prepare for various dance programs including the annual Voices in Harmony production.
Saloney has dual degrees in Communication (BA) and Psychology (BA) from Rutgers University. Her professional history includes positions in corporate retail, the footwear industry, dental practice management as well as being a founding member of 2 startups.
Outside of dance, she enjoys yoga and hiking.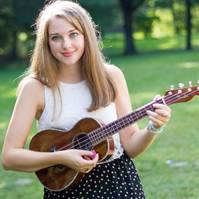 [Music Director, The Lion King, Jr.] graduated from Anna Maria College in 2014 majoring in Music Therapy and minoring in Psychology. Her main instrument is voice and guitar. She also plays ukulele. She has worked at various facilities and schools. Recently, Samantha has been teaching music to children at a pre-school and has been a part of the bergenPAC outreach program as a music therapist/teaching artist. In our Outreach program, she brings the joy of music to seniors and also with students with special needs. She performs as a storyteller, singer/songwriter and leads sing-a-longs for bergenPAC throughout the community. She has music directed several shows, including Willy Wonka this past year. She loves writing songs, interacting and connecting with others, as well as sharing her love of music with those in need.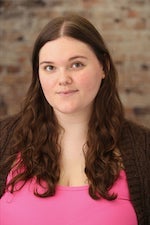 [Outreach]
Since I was a child I have been in love with the arts! I started working professionally in the acting industry as a teenager & earned my BFA in Performing Arts from the Savannah College of Art & Design. In between gigs working as an actor, I enjoy sharing my passion for the arts with children in the hopes that it may inspire them as well.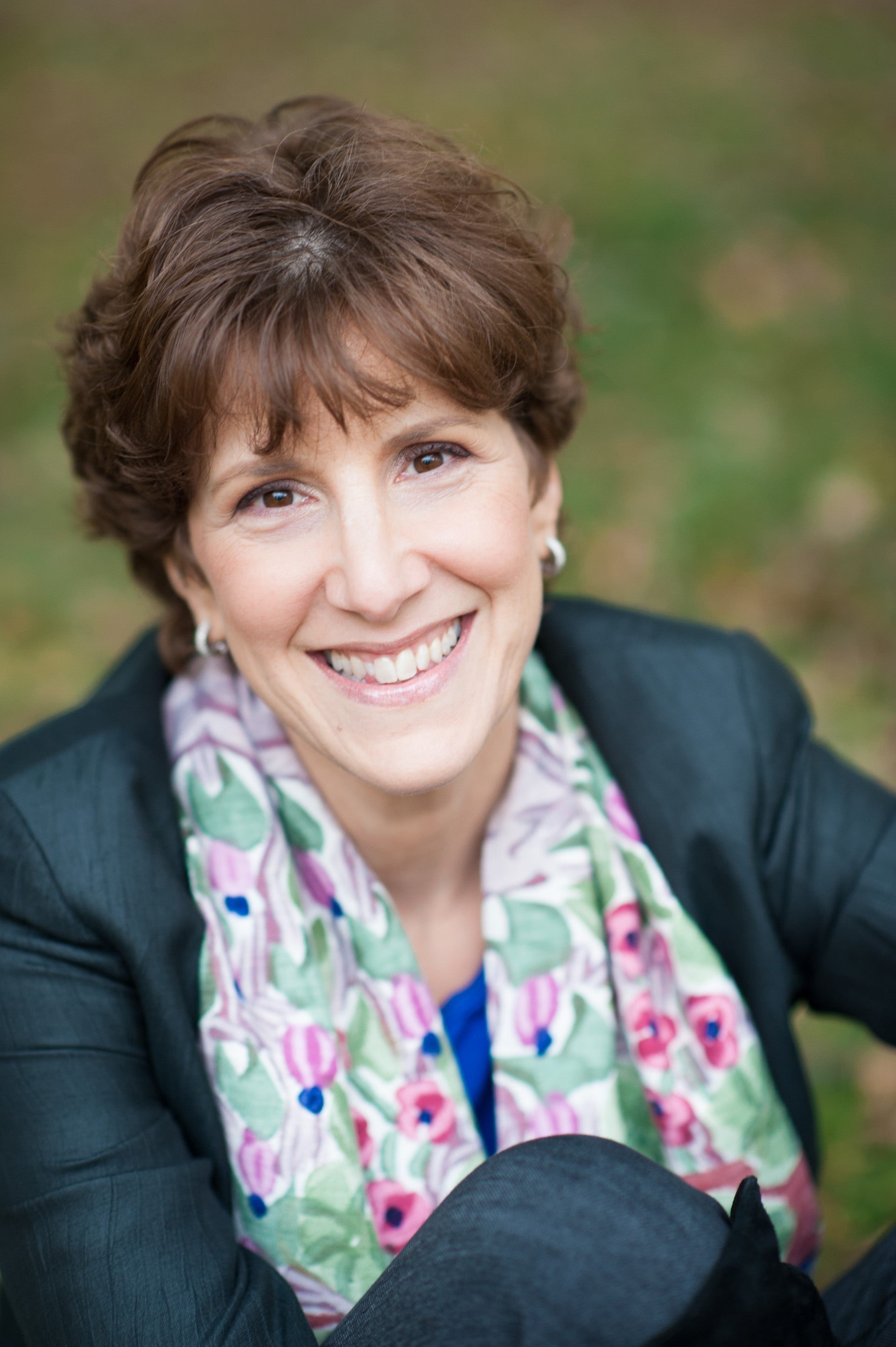 [Music Speaks]
One of the most beloved teachers in Bergen County, Wendy Bain, has been leading early childhood music classes since 2003. With a great passion for teaching children, and her love of music, she has brought her infectious enthusiasm to thousands of families in Bergen County.
She holds a B.S. in Marketing from Quinnipiac University in Connecticut. She was trained by the Center for Music and Young Children in Princeton, New Jersey. She was a Nursery School teacher and Transitional Two's teacher for two year olds. In addition, she was the featured cover story in the Better Living section of The Record in September of 2007.
Wendy effortlessly commands the attention of a room full of toddlers and their parents/caregivers. She engages and connects with them in all types of musically driven activities. Everyone is happily playing, creating music, and learning about rhythms, movements and song. Come Sing Along!!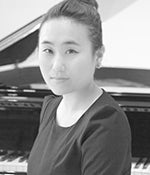 [Dance]
Combining her strong background in classical and jazz, Yoon Ah Oh brings a fresh perspective to her music.
Born in Seoul, South Korea, Yoon Ah Oh grew up in a musician family and completed her undergraduate degree in classical composition major at Hanyang University. When she was 16 years old, Yoon Ah won the 2nd prize at Seoul CCM (Contemporary Christian Music) contest and, shortly after, she began participating in numerous music albums as a session musician, as an arranger, and as a chorus singer. During her college years, Yoon Ah began to invest her time to explore different styles of music and did not limit herself to classical music, the field of her major. She also participated in numerous Korean Pop (K-POP) albums as a piano/keyboard session musician and as an orchestra arranger. Her contributions included successful albums of some of the most renowned Korean singers, including Kyuchan Cho, So Eun Lee, Woo Won, and Ash.
Yoon Ah has written numerous popular songs. "With All My Heart", one of her ballads, won the grand first place in the prestigious, Jae Ha Yoo Song Festival. Yoon Ah's love and passion for music did not stop there. She wanted to creatively intertwine different styles of music, particularly with Jazz.
After receiving a B.M. degree from Hanyang University in 2007, Yoon Ah moved to the USA to study Jazz at Berklee College of Music. Yoon Ah was honored with the entrance award, the Berklee North America Scholarship. At Berklee, she earned a diploma in Jazz Composition and Piano Performance (Cum Laude). She learned from and worked with famous figures, including Joanne Brackeen, Hal Crook, Tim Ray, Jetro da Silva, Scott Free, Bob Pilkington, Greg Hopkins, and Jeff Garlindo. By working with these experienced musicians, Yoon Ah's music grew immensely in a short period of time. Her musical talents and endless efforts earned her the Piano Department Achievement Award, CJ Foundation Scholarship, and the Berklee Achievement Scholarship as a student. Another highlight among all the recognitions Yoon Ah received as a gifted musician was being given the opportunity to have a concert at Berklee Performance Center, a venue open to only a few talented musicians.
Yoon Ah's musical journey continued outside the school. Yoon Ah quickly became one of the most demanded pianists in New England area, owing to her versatility on various styles of music, including Jazz, Funk, Gospel, R&B, Pop, Rock, and Classical music. In 2010, she became an integral part of Streets Band, with whom she performed across the New England and eastern area.
Yoon Ah has extensive recording experiences and more CD albums are to be released in the near future. For one of her recent works, Grace sings Grace, Grain Offering she collaborated – as a composer, an arranger, a performer – with Mr. Tally Sherwood, a Grammy Award Winner.
Yoon Ah's performing grounds include Jazz clubs, concerts, and conferences across the country (please refer to her discography for details).
Currently, she is a pianist and musical theatre coach at Westminster Choir College at Rider University.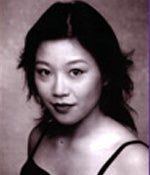 [Dance]
Yucari Kobayashi, hailing from Tokyo, Japan, has been dancing since the age of three. After training at Kazuko Fukazawa Ballet and H Dance Company, she began teaching, choreographing, and performing as a soloist among an elite group of dancers from Alvin Ailey including Obediah Wright. Yucari came to NYC and trained under Patricia Dokoudovsky's tutelage at The New York Conservatory of Dance. Her NYC performing credits include the bergenPAC's annual gala, opening for such notables as Tony Bennett, Paul Anka, Chaka Khan, and Stephanie Mills, the 2003 ELAN Awards, Dancers Responding To Aids at Symphony Space and St. Marks Church, as well as the International Chopin and Friends Festival. This dancing dynamo has been featured in several dance companies: Jete, Stankovic Ballet Company, Faune Dance Troupe, Dzul Dance. In addition to Steps on Broadway, she has taught at The New York Conservatory of Dance, Lumiere Ballet, dance plus…a whole more of Englewood, Dance Emotions and Central Park Dance in Westchester, NY and continues to choreograph for the NJ Association of Verismo Opera. Currently, Yucari teaches ballet and jazz at beyond dance @ bergenPAC in Englewood, NJ, and taught jazz at Buddy Balou's and Elaine Kudo's Theatre Arts Dance Academy (TADA) in Upper Montclair, NJ. Yucari continues to work closely with Roberta Mathes and has assisted her at The School at Steps and at American Ballet Theatre Summer Intensive.