Bergen Performing Arts Center
30 North Van Brunt Street
Englewood, NJ 07631
Box Office (ph): 201-227-1030
11:00 am to 6:00 pm Monday-Friday
12:00 pm to 4:00 pm Saturday
Closed Sunday
*The Box Office windows are temporarily closed. Please email [email protected] with detailed information about the show or tickets in question. The Box Office is open for phone calls from 1pm-3pm, Monday to Friday, at 201-227-1030. Messages will be returned, but emails can expect a quicker response.
---
Administrative Office (ph): 201-816-8160
9:30 am to 5:30 pm Monday-Friday

*The bergenPAC administrative office is temporarily closed.
---
Follow Us On Social Media! #bergenPAC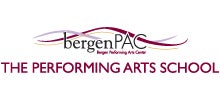 The Performing Arts School provides arts education to students age 3 months to 21 years throughout Northern New Jersey. With classes in all types of performing arts, outreach programs throughout the state, and programming for children with special needs, every donation helps create more opportunities for new artists.