The Performing Arts School at bergenPAC
Located at One Depot Square in downtown Englewood (NJ), formerly the Grammy® Award-winning Bennett Studios, The Performing Arts School at bergenPAC is northern New Jersey's premier arts education program. Offering classes in a variety of performing arts disciplines and opportunities to participate in live performances, the school provides students of all ages and backgrounds with arts experiences that stimulate learning and spark creativity and imagination. This program was developed for young people ages 3 months to 21 years old, and since its inception has reached thousands of children.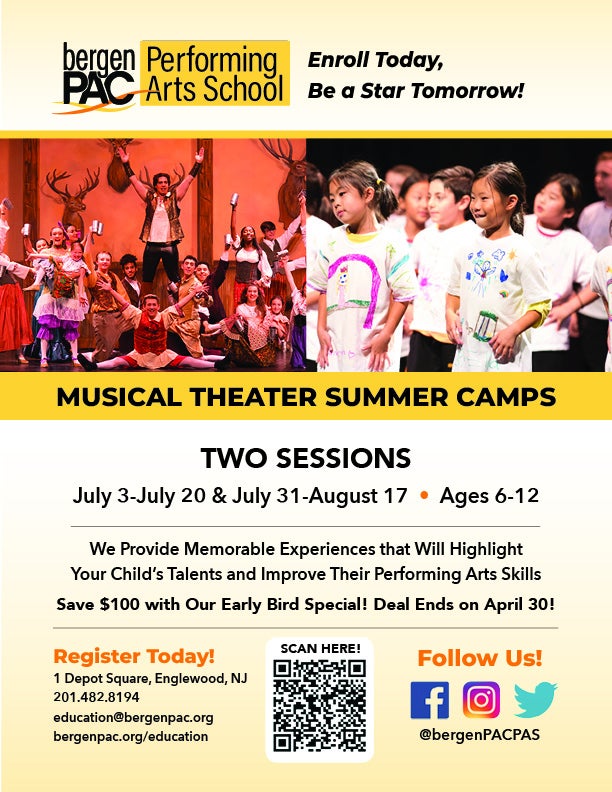 Registration is OPEN for our Summer 2023 Musical Theatre Camps at bergenPAC!
Monday through Thursday 9:00am-4:00pm
These summer programs are a way for us to continue to provide top quality performing arts education, while providing memorable experiences for all of our students! Register by May 15th to receive our Early Bird discount! Tuition is $1200
Visit https://bit.ly/3DokMms to secure your spot today!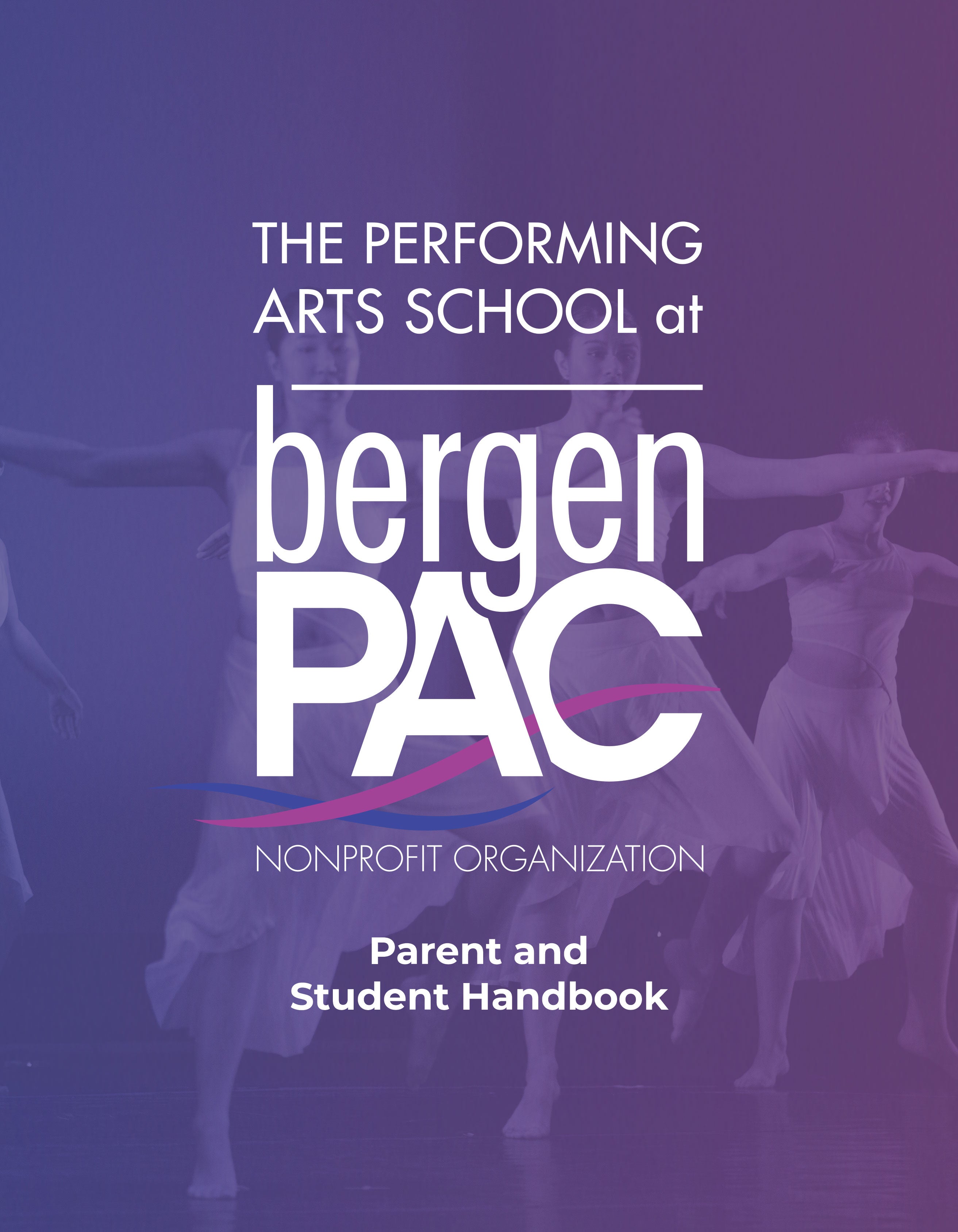 The Performing Arts School of bergenPAC Student and Parent Handbook. Click Read More to download.

About Us
The Performing Arts School at bergenPAC
1 Depot Square
Englewood, NJ 07631
(201) 482-8194
education@bergenPAC.org
Administrative Office Hours: Monday - Friday from 9:30-5:30PM
Follow Us on Facebook, Instagram, and Twitter! @bergenPACPAS
Vision
The Performing Arts School at bergenPAC's arts education and community outreach programs represent the core of its efforts to provide beneficial, educational, and accessible experiences for a diverse population of young people, and it will ultimately be regarded as the cornerstone of its legacy.
Bergen Performing Arts Center recognizes that the arts can play a vital role in helping young people develop a greater appreciation for teaching and learning, be a catalyst for motivating students to be successful in their academic subject areas and their ultimate life pursuits, help them discover their own personal voice and avenues for creative expression, and assist them in identifying ways to make a positive contribution to society. bergenPAC will use its resources to strengthen the role of arts education in the schools and communities of the northern New Jersey region.
Goals
To establish bergenPAC as the major New Jersey resource for introducing the performing arts to children of all economic, cultural and geographic backgrounds residing in the northern New Jersey region.
To be the primary arts institution that provides children with high quality training in dance, music, and theater that will attract the northern New Jersey region's most talented young performing artists.
To be a center for wholesome and rewarding opportunities for the children and families of the northern New Jersey region to experience performing arts education, entertainment and culture.
To offer a broad range of excellent performing arts programs that will be of interest to children spanning a wide range of age and experience levels.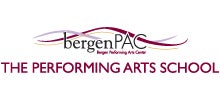 The Performing Arts School provides arts education to students age 3 months to 21 years throughout Northern New Jersey. With classes in all types of performing arts, outreach programs throughout the state, and programming for children with special needs, every donation helps create more opportunities for new artists.