Internships
bergenPAC offers a variety of internships to high school and college students each year.
Interns are included in the following departments:
Performing Arts School

Administrative tasks including going from studios to theater with important paperwork, scanning, copying, typing etc.
Teachers assistants for dance classes, music classes, or theater classes
Studio organizers, moving sound equipment, organizing storage areas
Mailings and design work
Learn about building a brand new school and programs.

Programming and Marketing

Distribute postcards and any marketing materials in Englewood schools and theater sponsors
Work with programming department to organize contracts
Attend evening performances as support for the programming department
Communicate and collaborate with new, young ideas for marketing
Learn about booking a show and how to market it.

Development

Work with Development staff at VIP events
Organize, File, Scan important information regarding our members and VIPs

Learn about fundraising and how a non profit works.

Box Office

Assist box office manager in arranging comp tickets
File ticket request forms
Stuff and distribute promotional envelopes

Dance Department - Performing Arts School

A high school or college-aged intern is needed to assist with administrative support and other areas for the Performing Art School's Dance department.

Earn academic credit and/or take free classes at the school.

Email

rmathes@bergenpac.org for more information.
For more information, or to apply for an internship, please email outreach@bergenpac.org with the subject line, "bergenPAC Internships."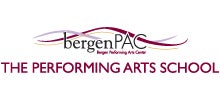 The Performing Arts School provides arts education to students age 3 months to 21 years throughout Northern New Jersey. With classes in all types of performing arts, outreach programs throughout the state, and programming for children with special needs, every donation helps create more opportunities for new artists.