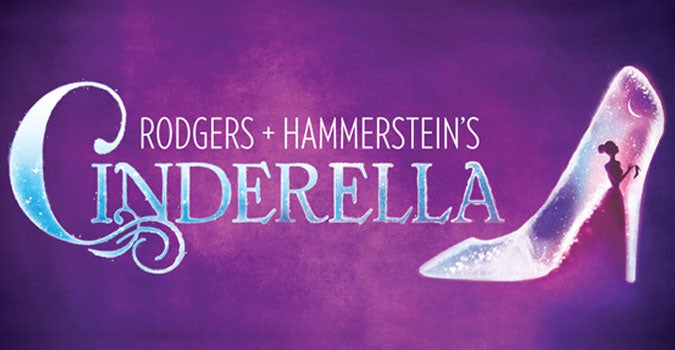 Performing Arts School Seeks Its Cinderella By Video
"The show must go on" is a classic saying in theater embodying the idea that entertainers let nothing stop them. In keeping with that spirit, The Performing Arts School at bergenPAC is now holding video auditions for its 10th annual summer musical, Rogers and Hammerstein's Cinderella.
Talented teens from around the region come out every year to be part of the cast, crew and orchestra and experience a professional theater atmosphere under the guidance of bergenPAC's staff and teaching artists. Alexander Diaz, Creative Director at The Performing Arts School, directs the show and is excited to get started.
"As long as the goal and vision of keeping the arts alive during this time is always at the forefront of our process, anything can be accomplished," Diaz said. "Video Submissions have been coming in and the talent level for the musical is going to be superb."
Performer ages 10-25 can submit a video by May 18 at 9 p.m. Information on what's required and how to submit can be found at www.bergenpac.org/education/auditions. Call-backs will be conducted via Zoom. The performances are scheduled for July 31-Aug. 2, with rehearsals starting in late June.
Recent musicals include Les Misèrables, West Side Story, Disney's Beauty and The Beast, and The Producers. Alumni of the musicals have gone on to perform on Broadway, TV shows, movies and study at prestigious theater and dance conservatories. Rachel Zegler, who will star as Maria in Steven Spielberg's upcoming West Side Story film remake, first played that role in the Performing Arts School's 2017 musical. Her cast mate Ariana Pérez, who played Maria's friend Terecita, went on to study musical theatre at New York University's Tisch School of the Arts and appeared in the final season of Netflix's Orange Is the New Black.
Diaz and his team look forward to working with this year's cast and crew to keep the magic of theater shining as strong as ever.
"It will be interesting to see how this musical comes to fruition," Diaz said. "But the show will and must go on… even if it's online!"