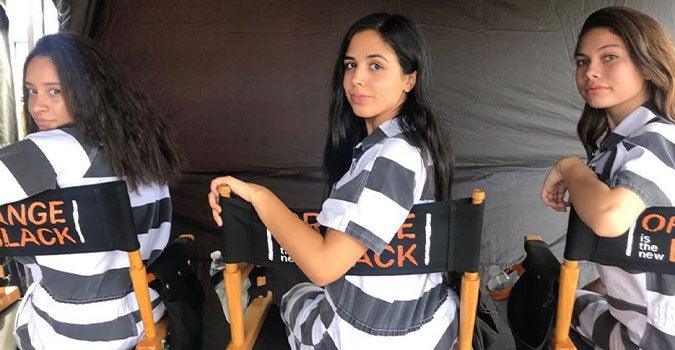 From West Side Story to NYU: An Actress Looks to Change the World
Studying theater, music or dance can open a person's eyes to the immense possibilities ahead of them and develop the traits needed to succeed in life. While not every student in The Performing Arts School at bergenPAC's summer musicals pursues a professional career in the arts, there are a growing number of accomplished alumni establishing themselves in the entertainment industry.
For instance, Ariana Pérez, who played Maria's friend Terecita in the Performing Arts School's 2017 production of West Side Story, went on to study musical theatre at New York University's Tisch School of the Arts. While still in school, she appeared in the final season of Netflix's Orange Is the New Black.
"bergenPAC taught me dedication, professionalism, and most importantly the power of creating theatre that discusses issues in our real world. When I was a part of West Side Story, the production team made sure that we weren't just dancing, singing, and acting onstage, but that we were aware that the story we were telling conveyed real lives and experiences," Pérez said. "It allowed me to realize that theatre can impact others and change the world. What I learned at bergenPAC encouraged me to want to pursue the arts professionally."
We are excited to see what the future holds for Ariana and proud to have played a small part in setting her down this path.
This summer's musical will be Rodger and Hammerstein's Cinderella. Students can submit video auditions through May 18. For more information, visit www.bergenpac.org/education/auditions.