bergenPAC's 12th Annual Gala
Raise the Curtain, a fundraiser for the Performing Arts School at bergenPAC, will be held Sunday, April 2 and showcase its students, alumni, faculty and board members, many whom have gone on to grace the stages of Broadway and beyond. "It is extremely gratifying and humbling to see all of these talented individuals that came through our Performing Arts School, and worked so exceptionally hard to realize their success in the arts, come back to showcase their talents for everyone to enjoy," said Dominic Roncace, President & CEO of bergenPAC.
A VIP reception in the Drapkin Cabaret & Lounge starts the day at 1PM with a silent auction and dessert and beverage bar. Brazilian pianist and faculty member at the Performing Arts School, Marilia Caputo, who has performed throughout Europe, Latin America and the United States, will play during the reception.
Then the curtain rises on bergenPAC's main stage at 2PM for a variety of music and dance performances. The talent will include Broadway veteran Kelli Rabke, the school's creative director and an accomplished performer Alexander Diaz, the school's managing director and opera singer Becky Hinkle, professional actor Anthony Crouchelli, who is an alumnus and former faculty member of the school, and Scarlett Diaz a young actress who starred in the national tour of Shrek the Musical.
Music
The Chorus, directed by Jeffrey Bryant and accompanied by Glenn Gordon, will perform a mix of classic and contemporary songs. The members are Joseph Baez of Ridgefield, Sofia Brockman of Harrington Park, Bonnie Gadoy of Englewood, Nick Galucci of Paramus, Sabrina Garland-Sash of Closter, Paula Giraldo of Ridgefield, Ginny Lackey of Waldwick, Isabella Lopez of New Milford, Jacqueline Lutz of Demarest, Amanda Masefield of Oakland, Anthony Masefield of Oakland, Daphne Pandeagua of New Milford, Madison Ryan of New Milford, Brizette Tolentino of New Milford, Adrianna Viera of New Milford, Michele Wagner of New Milford and Tiffany Wu of Englewood Cliffs.
Dance
The beyondDANCE Ensemble will premiere an original piece choreographed by Tyce Diorio, celebrity choreographer of the hit show So You Think You Can Dance. Diorio came to beyondDANCE to guest teach for his friend, Roberta Mathes, the school's artistic director. He was so impressed by the advanced dancers that he offered to choreograph a contemporary number for them. "He drew emotions out of them and a maturity in their dancing that I have never seen," Mathes said.
The beyondDANCE Ensemble will also perform two original numbers by Mathes, a Latin jazz piece and a soulful modern Jazz number. The members of the Ensemble, who have grown together over the years and formed friendships through a shared passion of dance, include Chenoa Cunningham of New Milford, Mia Granik of Fort Lee, Kelly King of Ridgefield Park, Marlowe McGee of North Bergen, Hailey Ryan of Tenafly, Julie Shin of Tenafly, along with LaReina Smith, alumni (2005-2008) of Englewood/Bogota.
The preteen Ensemble dancers will perform a lyrical piece: from Finding Neverland. The members include Myleeya Cunningham of New Milford, Mira Eras of Teaneck, Siann Han of Englewood Cliffs, Skyler James of Teaneck and Jessica Velez of North Bergen.
Musical Theater
Rebecca Sonia, a Tenafly native and alumnus (2005-2008), is now a dance and theater teacher at the Performing Arts School. She has performed with Peter Nero and The Philly Pops, at The Academy of Music's gala with Sting, in various regional theater venues, and with "Weird" Al Yankovich. She will perform "Forget About The Boy" from the Thoroughly Modern Millie, alongside her musical theater students Annabel Bacharach, Elizabeth Barash and Maya Monteleone.
Tom Tarkazikis, a recording engineer and teacher at the Performing Arts School, studied at the prestigious Berklee College of Music in Boston, MA and has played countless shows with bands in the New York City area while opening for national acts.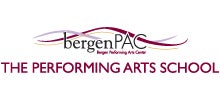 The Performing Arts School provides arts education to students age 3 months to 21 years throughout Northern New Jersey. With classes in all types of performing arts, outreach programs throughout the state, and programming for children with special needs, every donation helps create more opportunities for new artists.