bergenPAC's 12th Annual Gala
When the lights went down, the stars came out at the Raise the Curtain gala at bergenPAC on Sunday, April 2. The fundraiser for The Performing Arts School at bergenPAC featured its students, alumni, faculty and board members, many of whom have gone on to grace the stages of Broadway and beyond.
After a VIP reception in the Drapkin Cabaret & Lounge, which included a silent auction and dessert and beverage bar, it was time to raise the curtain and start the show. Emceed by Broadway veteran Kelli Rabke and the school's creative director and an accomplished performer Alexander Diaz, the audience was treated to a variety of singing and dancing that showed the depth of talent and artistic offerings at the school.
In addition to Rabke and Diaz, some of the featured performers included Scarlett Diaz, a young actress who starred in the national tour of Shrek the Musical, professional actor Anthony Crouchelli, an alumnus and former school faculty member, and opera singer Becky Hinkle, the school's managing director.
The bergenPAC Chamber Chorus, directed by Jeffrey Bryant and accompanied by Darius Frowner, performed "Circle of Life" and "Bridge Over Troubled Water."
The beyondDANCE Ensemble premiered an original piece choreographed by Tyce Diorio, celebrity choreographer of the hit show So You Think You Can Dance. They also performed two original numbers by Artistic Director Roberta Mathes, a Latin jazz piece and a soulful modern Jazz number. The preteen Ensemble dancers performed a lyrical piece from Finding Neverland.
Rebecca Sonia, a Tenafly native and alumnus who is now a dance and theater teacher at the school, performed "Forget About the Boy" from Thoroughly Modern Millie with some of her students.
"Seeing the audience enjoy these incredible performances was so rewarding for everyone here," said Dominic Roncace, President & CEO of bergenPAC. "We have so many talented individuals who have developed their passions at our Performing Arts School and, thanks to their hard work, are finding remarkable success as they continue to pursue their dreams."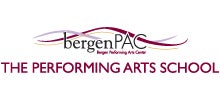 The Performing Arts School provides arts education to students age 3 months to 21 years throughout Northern New Jersey. With classes in all types of performing arts, outreach programs throughout the state, and programming for children with special needs, every donation helps create more opportunities for new artists.