bergenPAC's 11th Annual Gala
Thank you to all who supported our 11th Annual Gala featuring Ringo Starr and His Allstar Band. Congratulations again to honorees Dr. Hetal Gor, 2016 bergenPAC Rising Star Award, and Mrs. Rosalie Berlin, 2016 bergenPAC Distinguished Service Award. The evening was a great success!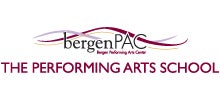 The Performing Arts School provides arts education to students age 3 months to 21 years throughout Northern New Jersey. With classes in all types of performing arts, outreach programs throughout the state, and programming for children with special needs, every donation helps create more opportunities for new artists.