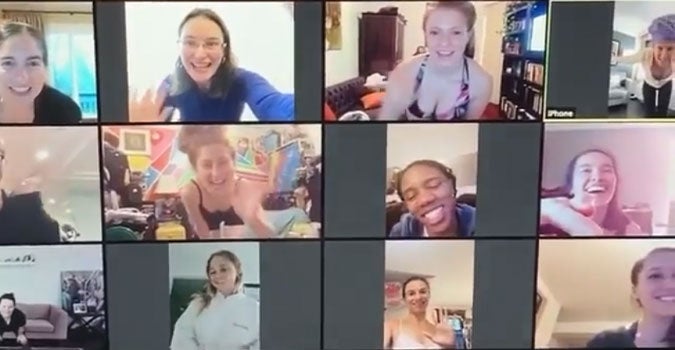 Virtual Performing Arts School Ready to Grow
After a successful launch of its online instruction, The Performing Arts School at bergenPAC is excited to soon expand its offerings, including its renowned Master Class series and virtual summer camps.
The Master Class series provides students with an incredible opportunity to learn from professional artists at the top of their fields. The schedule is still being finalized, but past guests have featured principal dancers from New York City ballet companies, including Daniel Ulbricht, Stella Abrera, Gonzalo Garcia and Megan Fairchild.
Studying performing arts has been proven to help children develop important life skills, like discipline, creativity and self-confidence. Now is the perfect time to possibly expand children's interests and cultivate their passions.
Instruction is offered in theater, dance and music on Zoom, while also utilizing the Google Classroom platform to upload videos for student preparation and teacher review.
"If you wanted to try something during the school year but could not because of scheduling or whatever the reason, try them now!" Alexander Diaz, Creative Director at the Performing Arts School at bergenPAC said. "The online classes are as important to the training as in-person classes are."
With its nonprofit mission to make performing arts education more accessible to everyone in the community, the Performing Arts School at bergenPAC has a scholarship program so no child is turned away because of financial hardship. More information is available here: www.bergenpac.org/education/scholarships.
See the full class schedule and learn about new programs coming up here: www.bergenpac.org/education/online-instruction