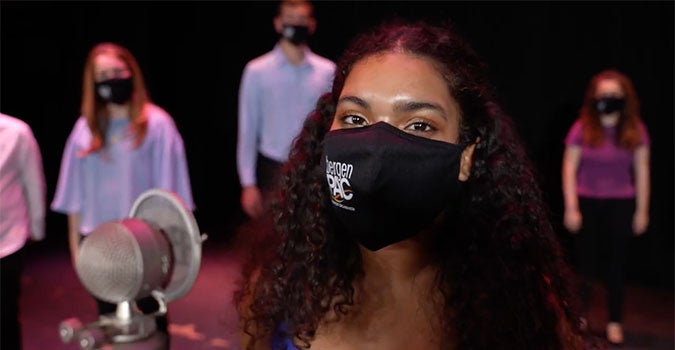 Show Choir Helps Englewood Health's Vaccine Campaign
The Performing Arts School at bergenPAC teamed up with Englewood Health to help promote the value in getting vaccinated against COVD-19 to local teens.
Members of the Performing Art School's Show Choir recorded a song and video called "It Only Gets Better" that was posted on the hospital's website and social media channels. The song's lyrics talk about how being fully vaccinated will keep everyone safer, while also getting them back to doing all the things they love.
Performers also take turns telling the camera their age and why they chose to be vaccinated. The reasons included things like helping to keep other safe and being able to get back to pursuing their passions.
Englewood Health hopes the video will boost its campaign to increase the percentage of vaccinated teens in the region.
The full video can be seen here:
https://www.englewoodhealth.org/it-only-gets-better-with-bergenpac