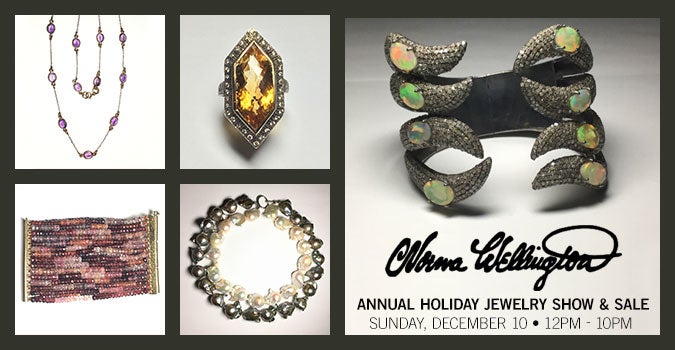 Norma Wellington's Jewelry Show Supports Scholarships
Norma Wellington, local acclaimed jewelry designer, is supporting the scholarship fund at the Performing Arts School at bergenPAC with a generous portion of the day's sales. She'll host a special reception with models wearing her one-of-a-kind pieces – which are offered at designer-direct pricing – from noon to 6 p.m. Wellington will also be on hand to sell the collection before and after Chenowith's 8 p.m. performance. Each purchaser is entered in a raffle for a free Wellington Design.
Wellington's sale last year supported several scholarship students from Bergen County, who participate in the school's dance program. As part of its mission to make live performing arts and arts education accessible to everyone, the scholarship program ensures that no child is turned away because of financial hardship.
"When I was a high school student I was extremely shy," Wellington says. "Belonging to a little theater group helped me with my self-esteem and confidence. I want to give that opportunity to the youngsters who can't afford to take classes at the Performing Arts School at bergenPAC. I know how important this can be for their future and it is my passion to be a part of this effort to change lives."