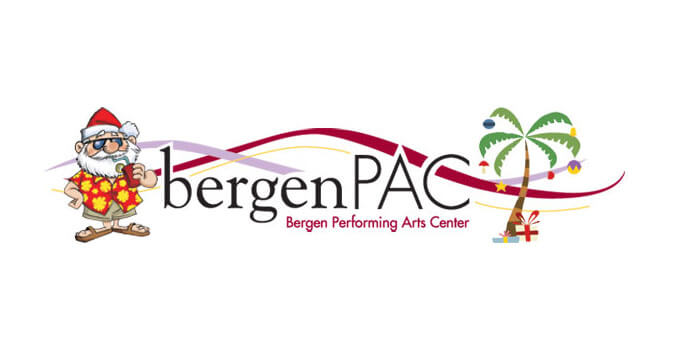 New shows on sale this week at bergenPAC: It's Christmas in July!
FANCY NANCY: SPLENDIFEROUS CHRISTMAS
SUNDAY, NOV 29, 2015 – 1PM & 4PM
$39-29-19-15
GEORGE WINSTON: THE WINTER SHOW
TUESDAY, DEC 1, 2015 – 8PM
$49-39-29
NEW JERSEY BALLET'S NUTCRACKER
SATURDAY, DEC 5, 2015 and SUNDAY, DEC 6, 2015 AT 1PM & 4:30PM
$49-39-29
STEVE SOLOMON: MY MOTHER'S ITALIAN, MY FATHER'S JEWISH & I'M HOME FOR THE HOLIDAYS
THURSDAY, DEC 10, 2015 – 8PM
$59-49-39-29
SAVION GLOVER'S DANCE HOLIDAY SPeCTaCULaR
Part of the Wilmington Trust Cultural Arts Series
SATURDAY, DEC 12, 2015 – 8PM
$79-49-39-29

AN IRISH CHRISTMAS
FRIDAY, DEC 18, 2015 – 8PM
$69-49-29-19

KENNY ROGERS ONCE AGAIN IT'S CHRISTMAS CHRISTMAS HITS AND MORE FEATURING LINDA DAVIS
SATURDAY, DEC 19, 2015 – 8PM
$129-99-89-79-59-49

A CHRISTMAS CAROL
SUNDAY, DEC 20, 2015 – 1PM & 4PM
$39-29-19-15

Fancy Nancy Splendiferous Christmas
Families will join Nancy in a very fancy holiday celebration! What could be fancier than Christmas? Presents with elegant wrapping paper, festive decorations, Christmas cookies with sprinkles - and who could forget the tree? After all, there is no such thing as too much tinsel. Ooh la la! This year, Nancy is especially excited. She bought a brand-new sparkly tree topper with her own money and can't wait to decorate the Christmas tree. But when things don't turn out the way Nancy planned, will Christmas still be splendiferous?
George Winston: The Winter Show
Inspired by the seasons and topographies, George Winston's concerts feature a variety of styles including melodic folk piano, New Orleans R&B piano, and stride piano. He performs songs from his seasonal favorites AUTUMN, DECEMBER, WINTER INTO SPRING, and SUMMER, as well as Peanuts pieces from his Vince Guaraldi tribute albums LINUS & LUCY –THE MUSIC OF VINCE GUARALDI, and LOVE WILL COME-THE MUSIC OF VINCE GUARALDI, VOL. 2, and more.
New Jersey Ballet's Nutcracker
For more than half a century, New Jersey Ballet has brought the Nutcracker ballet to families for a cherished holiday tradition. The first-rate traditional production never fails to enchant youngsters and grownups alike with splendid dancing, colorful costumes and scenery, eye-popping special effects, and a touch of holiday magic that inspires critics to applaud "a spectacle that never seems to age…magic that should go on and on," and "One of the best…as good as it gets."
Steve Solomon: My Mother's Italian, My Father's Jewish and I'm Home For The Holidays
From the star and creator of one of the longest running one-man comedy shows in history: "My Mother's Italian, My Father's Jewish & I'm in Therapy" We bring you: "My Mother's Italian, My Father's Jewish and I'm Home for the Holidays…..the therapy continues!"
A time of Peace--a time of Joy—a time of remembering why you left home in the first place. Steve's back with more wild and hilarious stories and characterizations about his family, friends and the other folks we meet whose sole purpose was to drive him into therapy in the first place. We all get to attend holiday dinner at Grandma's where, if you're under 55, you're allowed to sit at the children's table; thirty five over-fed people and one toilet!
It's another laugh filled evening of family chaos from the award-winning writer and comedian Steve Solomon. It's the time of year we hear: Peace on Earth, Good will towards men, Batteries not included and Where's the plunger?
Savion Glover's Dance Holiday SPeCTaCULaR
Part of the Wilmington Trust Cultural Arts Series
Savion Glover's first ever holiday production! Savion Glover's "DANCE HOLIDAY SPeCTacULaR" brings bright lights, cheerful sounds and heart-pounding performances to stages everywhere! Bursting with festive holiday spirit, legendary choreographer and world renowned dance sensation SAVION GLOVER brings dance, rhythm and music to all time holiday favorites from around the world. During this very Merry Holiday season, Savion Glover's "DANCE HOLIDAY SPeCTacULaR" invites the joyous sounds of song, music and tap dance to the stage as only Tap Master Savion Glover can bring.
An Irish Christmas
AS SEEN ON PBS! An Irish Christmas brings just about everything to the table – joy, hope, laughter, friendship, and celebration of life through storytelling, music, song, and dance. Take a journey through Christmas in Ireland and celebrate the great traditions of Irish mythology, enjoy superb music-making, singing of Christmas carols and great storytelling, all led by an award-winning cast of Irish dancers, in a night that sparkles with life and a bit of 'magic!'
Dancers dance through the generations over brooms, on half doors, around butter churns, into the world of mythology and out again. Songs spinning out of the mists and into the familiar Silent Night, Little Drummer Boy and Carol of the Bells, and superb music of the pipes, flutes, fiddles, button accordion and bodhráns are just the beginning of this great Irish night!
Kenny Rogers: Once Again It's Christmas: Christmas Hits and More Featuring Linda Davis
GRAMMY Award-winning country superstar and music icon Kenny Rogers has enjoyed great success during his storied career of five and a half decades.
The enduring Country Music Hall of Fame member and pop superstar has endeared music lovers around the globe with his amazing songs, heartfelt performances, distinctive voice, gift for storytelling and universal appeal. Rogers has played to millions of fans around the world, performing songs from his catalog of 24 Number One hits.
Linda Davis
Labeled a 'song stylist', Davis' unique ability to interpret a song has made her one of Nashville's favorite vocalists. Her music collaboration with Reba McEntire became a #1 hit and earn both artists several awards including a Grammy for Best Country Vocal Collaboration.
Through the years, Davis has played to sold-out crowds with the likes of Garth Brooks, George Strait, Reba McEntire and Kenny Rogers just to name a few. In 2009, Linda was inducted into the Texas Country Music Hall of Fame.
A Christmas Carol
This Theatreworks production is a musical interpretation of the Charles Dickens classic. A Christmas Carol captures both the humorous and touching moments of the classic story with witty dialogue and fresh new songs, conveying Dickens' original message that the holiday season should be a "kind, forgiving, charitable time," a sentiment which still rings true today.