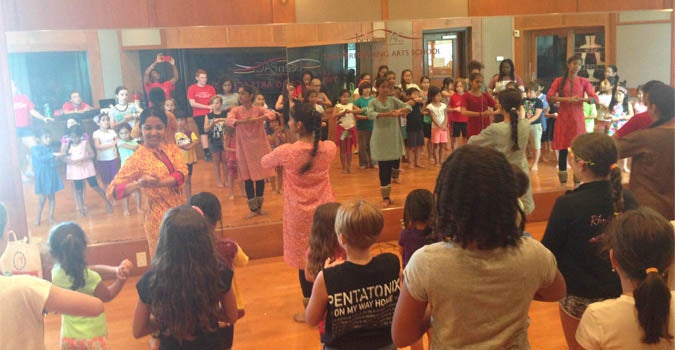 Indian Cultural Initiative Classes Registering Now!
As part of bergenPAC's Indian Cultural Initiative, the Rachna Sarang Academy of Performing Arts held master classes at the bergenPAC summer camp for The Performing Arts School campers.
Barkha Patel and other instructors showed the students the art of Khatak Indian dance. The students fully participated and learned new techniques and skills.
Pictures courtesy of bergenPAC