Benzel-Busch Concert Series add news shows, including the Fall Gala with Tom Jones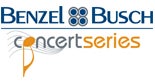 Classic Rock Legends
ASIA
"Sole Survivor," "Don't Cry," and "Only Time Will Tell"
Saturday, June 17, 2017 at 8pm

2017 Fall Gala
Tom Jones
"It's Not Unusual," "Green Green Grass of Home," "Delilah," and "Till"
Friday, September 8, 2017 at 8pm

An Evening of Jazz & Hip Hop with
QUEEN LATIFAH
Saturday, September 16, 2017 at 8pm
Timeless & Legendary Singer Songwriter
PAUL ANKA
"Put Your Head On My Shoulder," "Times of Your Life" and "Having My Baby"
Wednesday, September 27, 2017 at 8pm

The Reigning Virtuoso of the Violin
ITZHAK PERLMAN
Saturday, October 21, 2017 at 8pm
Benzel-Busch Motor Car announces new performances to the Benzel-Busch Concerts Series at Bergen Performing Arts Center (bergenPAC) in Englewood, NJ. The series allows all patrons to engage with the latest 2017-18 vehicles, experiencing some of the most class-leading automotive technology.

Don't miss the legendary classic rock band Asia, who exploded onto the music scene in the early '80's with several Top 10 singles, yielding instant multi-platinum success that has lasted for decades. Asia, featuring bassist/vocalist John Wetton, drummer Carl Palmer, keyboardist Geoff Downes, and guitarist Steve Howe, was the logical successor to their collective bands of the 70s – Yes, ELP, King Crimson, and The Buggles. The members of Asia will perform a special tribute to co-founder Wetton on Saturday, June 17, 2017 at 8 p.m.

Please join us for bergenPAC's 2017 Fall Gala, which includes an exclusive VIP reception at the theater and a live concert by Tom Jones! A night you will never forget. Friday, September 8, 2017 at 8 p.m.

Tom Jones is a Welsh rock, pop and soul singing legend best known as an international hit maker. Influenced as a child by American blues, r&b and rock 'n' roll, Jones has produced hits in both the United States and the United Kingdom over the past five decades.

An Evening of Jazz & Hip Hop with Queen Latifah, the award-winning rapper, singer and actress was just added to the lineup. Queen Latifah will showcase her soulful R&B style in a night full of music and laughs at bergenPAC's Season Opener Celebration on Saturday, September 16, 2017 at 8 p.m. VIP ticket holders will enjoy a pre-show champagne reception in the Drapkin Cabaret & Lounge.

Newark native Queen Latifah earned a Grammy Award for Best Solo Rap Performance in 1994. She's proven herself to be a versatile performer, as she was nominated for Best Jazz Vocal Album for The Dana Owens Album in 2005 and for Best Traditional Pop Vocal Album for Trav'lin Light in 2008.

Queen Latifah became the first hip-hop artist to be crowned with a star on the Hollywood Walk of Fame in 2006. She starred in the hit '90s sit-com Living Single, and her film credits include Chicago, Hairspray, The Secret Life of Bees and the animated Ice Age franchise.

Coming this fall, singer/songwriter Paul Anka will light up the stage with his magnificent voice on Wednesday, September 27, 2017 at 8 p.m. He has remained a vital recording artist for an astonishing seven consecutive decades across a range of styles. The Canadian-born singer and songwriter has been minting musical hits since 1957's "Diana," and his catalog, includes some of the most memorable songs in modern entertainment. Among his notable works, he penned one of Tom Jones' marquee songs, "She's a Lady," as well as the English lyrics to Frank Sinatra's signature belter, "My Way."

He's recorded with musical greats like Barry Gibb and Kenny G., R.E.M., Oasis, Van Halen and Nirvana. He's even covered "Mr. Brightside" by Las Vegas hometown heroes, The Killers. Very few performing artists have made as great an impact on popular culture as Paul Anka. It will be an incredible night of Anka performing his greatest hits accompanied by his sensational band.

Don't miss the undeniably reigning virtuoso of the violin, Itzhak Perlman on Saturday, October 21, 2017 at 8 p.m. Itzhak Perlman enjoys superstar status rarely afforded a classical musician. Beloved for his charm and humanity as well as his talent, he is treasured by audiences throughout the world. A major presence in the performing arts on television, Itzhak Perlman has been honored with four Emmy Awards, most recently for the PBS documentary Fiddling for the Future, a film about the Perlman Music Program and his work as a teacher and conductor there.

Born in Israel in 1945, Mr. Perlman completed his initial training at the Academy of Music in Tel Aviv. He came to New York and was soon propelled into the international arena with an appearance on the Ed Sullivan Show in 1958. Following his studies at the Juilliard School with Ivan Galamian and Dorothy DeLay, Mr. Perlman won the prestigious Leventritt Competition in 1964, which led to a burgeoning worldwide career. Since then, Itzhak Perlman has appeared with every major orchestra and in recitals and festivals around the world.

More shows are added to the Benzel-Busch Concert Series throughout the year; please continue to visit bergenpac.org for new performances.
Tickets available at: www.ticketmaster.com or Box Office (201) 227-1030
About Benzel-Busch:
Family owned for nearly half of a century, Benzel-Busch Motor Car is America's premier automotive dealership; proudly representing Mercedes-Benz, Audi, and smart brands with dealerships conveniently located in Northern New Jersey, and serving New York City and the entire Tri-State area. Mercedes-Benz USA has awarded Benzel-Busch the Sales and Service Laureates Award for outstanding customer experience and DealerRater named Benzel-Busch NJ 2017 Dealer of the Year and winner of their 2017 Consumer Satisfaction Award. Audi Meadowlands has been recognized as a multiple Magna Society Award recipient by Audi USA and is a DealerRater® 2017, 2016, and 2015 Consumer Satisfaction Award Winner. Both dealerships were named Customer Champions Honoree by 1to1 Magazine as well as Jersey's Most Generous Companies of 2015 and 2016 by NJ Monthly. Benzel-Busch's reputation is built on a foundation of integrity, transparency and trust. With its 170,000 square ft. state-of-the-art sales and service facility and luxurious amenities, Benzel-Busch has inventory available to meet your individual needs. Benzel-Busch's unique approach to automotive retailing focuses on superior attention to detail with unparalleled response to owner requests, utilizing cutting edge technology; assuring the ultimate personalized experience. Start your journey today and Define the Way You Drive at www.benzelbusch.com or by calling 201-567-1400.

About bergenPAC
Founded in 2003, the 1,367-seat Bergen Performing Arts Center, or bergenPAC, is the area's cultural mecca. Housed in a historic Art Deco-style theater boasting one of the finest acoustic halls in the United States, bergenPAC attracts a stellar roster of world-class entertainment. The jewel in our crown is The Performing Arts School at bergenPAC – the innovative, educational performing arts initiative that, through programs, classes, outreach, school shows, and main theater presented shows, reach more than 30,000 students and community youth annually. The Performing Arts School provides community youth, age 2 months to 21 years, with unique, "hands-on" training in music, dance and theater by industry professionals. It is through the ongoing generosity of sponsors, donors, members, and patrons that the not-for-profit 501 (c)(3) corporation bergenPAC and The Performing Arts School are able to thrive and enrich our community.

For updates, "Like" bergenPAC on Facebook, follow @bergenPAC on Twitter, follow us on LinkedIn and visit our website at www.bergenpac.org.