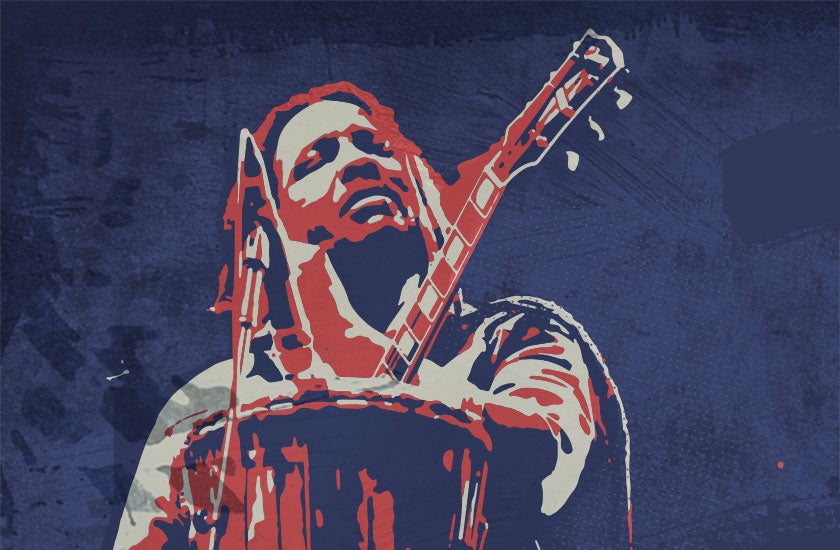 Stephen Marley – Old Soul Unplugged 2023
With Mike Love
Stephen Marley – Old Soul Unplugged 2023
With Mike Love
Event Details
Stephen Marley performs a powerful acoustic set with his full band, playing songs from his catalog as well as some of his dad's classics.
Eight-time Grammy award winning singer, musician and producer Stephen Marley is a true pioneer of reggae music. The second son of music icons Bob and Rita Marley, Stephen is a legend in his own right, producing a robust collection of prolific music that infuses reggae with hip hop, soul, jazz, doo-wop and much more.
He began his career at the ripe age of six—singing, dancing and playing percussion with his siblings in The Melody Makers. While still a teenager he assisted in the production of the all of their albums including their three Best Reggae Album Grammy winners Conscious Party (Virgin Records, 1989), One Bright Day (Virgin Records, 1990) and Fallen Is Babylon (Elektra Entertainment, 1998). In 1993 Stephen founded the record label Ghetto Youths International with his brother Ziggy Marley as a means of controlling their own music and support emerging artists.
He produced a number of chart-topping, Grammy award-winning albums including Chant Down Babylon, that presented an innovative fusion of his father's original vocal outtakes from the 1970s Island Records' sessions with duets with hip-hop and R&B artists, while updating the Wailers' richly textured one-drop rhythms with an assortment of samples, loops and overdubs.
Stephen's hip-hop infused dancehall beats achieved a new height of complexity on his brother Damian Marley's 2001 album Halfway Tree (Ghetto Youths/Motown), which yielded several hits around the globe and won the 2002 Grammy for Best Reggae album. In 2005 Stephen produced and contributed vocals to Damian's single Welcome To Jamrock—the biggest reggae song of the year—that to this day can be heard on repeat.
The highly anticipated release of his first solo album came to fruition in 2007 with the beautifully composed and uplifting album, Mind Control. Recorded at the Marley Music studio in Kingston and the Marley's Lion's Den studio in Miami Mind Control—which won the Grammy's Best Reggae Album category in 2007—offers an organic blend of eclectic elements defying music categorization.
Additional Ticket Information
No elevator access to the mezzanine and balcony.