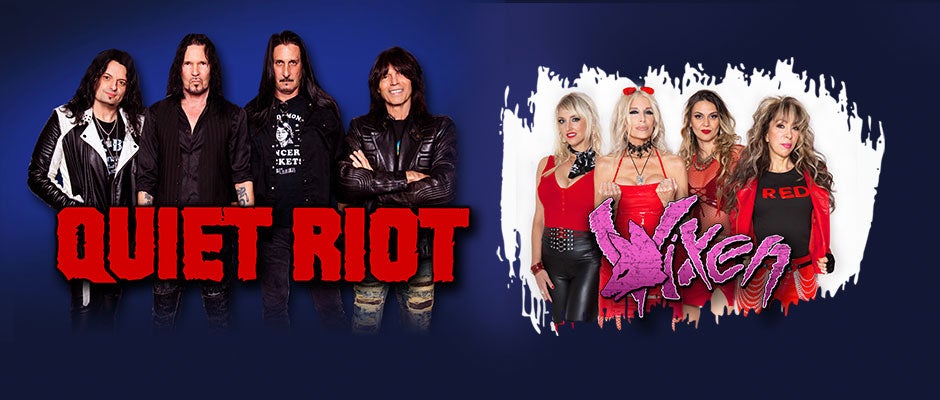 Quiet Riot & Vixen
Quiet Riot & Vixen
Event Details
Quiet Riot:
Quiet Riot is a rock & roll phenomenon. Famously described as the first heavy metal band to top the pop chart at #1 on Billboard magazine, the Los Angeles quartet became an overnight sensation thanks to their monster 1983 smash album Metal Health, that brought us hits such as Bang Your Head, Cum on Feel the Noize, Run for Cover and many more!

VIXEN:
THERE'S ONLY ONE ALL-FEMALE HARD ROCK BAND FROM THE 80'S WHO:
Sold over a million albums. – Had six #1 videos on MTV. – Had four songs in Billboard's Top 100.
Vixen was founded in St. Paul, MN by high-schooler guitarist Jan Kuehnemund. The desire to achieve the rock star dreams like so many before her, Jan took her group to Hollywood but soon retooled the line-up, which included; vocalist Janet Gardner, drummer Roxy Petrucci and bassist Share Ross (Pedersen).
Onward and upward the Vixen legacy shows no signs of slowing down anytime soon!
Additional Ticket Information
No elevator access to the mezzanine and balcony.