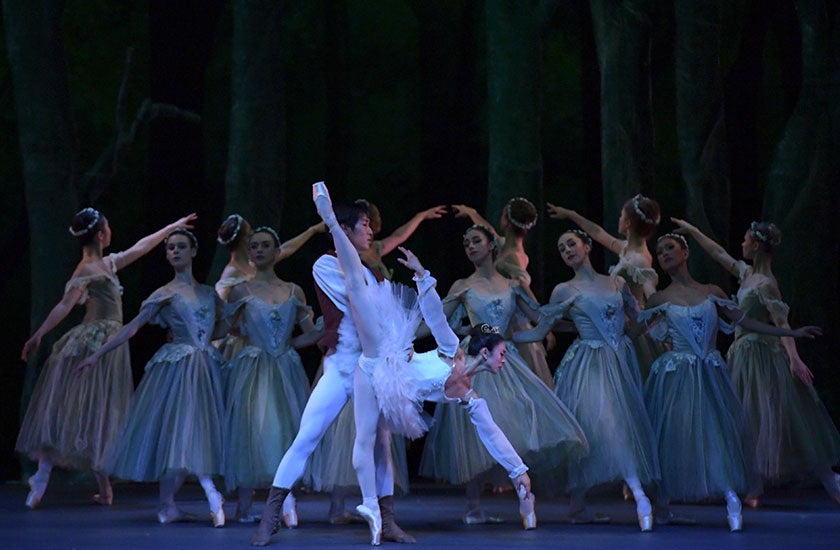 New Jersey Ballet's The Sleeping Beauty
Date

Apr

21

, 2024

Ticket Prices

$69 - $59 - $49 - $39 - $35

Time

2:00 PM

Availability

On Sale Now
New Jersey Ballet's The Sleeping Beauty
Event Details
Restaged by Artistic Director, Maria Kowroski, the Company will present the updated production of The Sleeping Beauty modeled after the original choreography of Marius Petipa; a three-act ballet that will take you on an engaging trip through the classic fairy tale.
New Jersey Ballet's full-length production and much-loved classic has been an audience favorite for many years. The fairy tale opens with a Prologue in which the King and Queen welcome their firstborn, Princess Aurora. The royal aide, Catalabutte, has regretfully forgotten to invite Carabosse, and in an act of rage, the wicked fairy interrupts the celebration and casts an evil spell, putting Princess Aurora into a century-long slumber; a slumber only to be broken by true love's first kiss. As the magical story unfolds, Aurora dances the famous Rose Adagio – a technical and artistic feat celebrated as one of the most testing challenges in classical ballet.
Be swept away for this classical masterpiece to be swept away on the wings of Tchaikovsky's beautiful score amidst a story where good triumphs over evil with a single kiss.
Additional Ticket Information
No elevator access to the mezzanine and balcony.