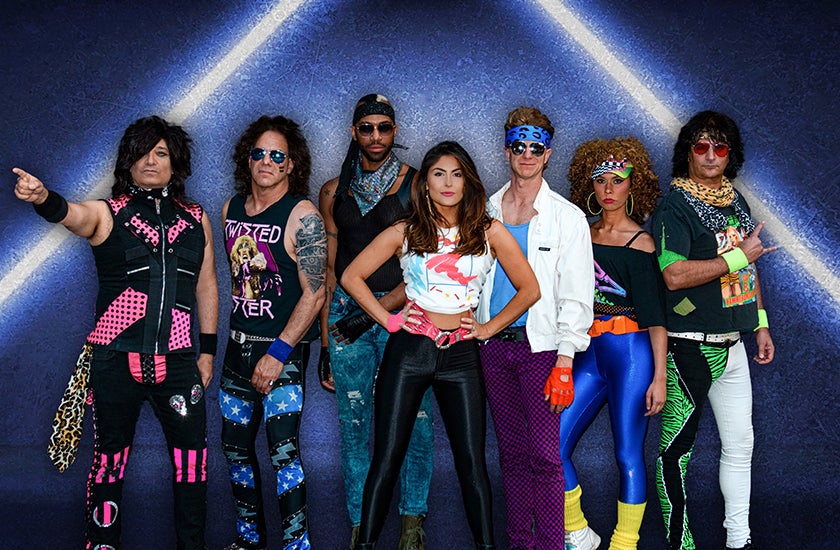 Back to the Eighties Show with Jessie's Girl
Back to the Eighties Show with Jessie's Girl
Event Details
Every Saturday night for the last 7 years, crowds of ecstatic fans and newcomers alike have thrown on their best spandex, leg warmers and metal gear, lined up, and come downtown for an all-out celebration at the BACK TO THE EIGHTIES SHOW.
Back To The Eighties Show with Jessie's Girl is the world's greatest tribute to the music of the '80s! Jessie's Girl's primary line-up includes a team of NYC's top rock and pop vocalists: Jenna O'Gara, Chris Hall, and Mark Rinzel. They are backed by one of the tightest bands in the city comprised of 20+ year veterans of the NYC music scene: Eric Presti on guitar, Drew Mortali on bass, Michael Maenza on drums, and Karlee Bloom on Keys and the Keytar. Each with dozens of credits performing with authentic '80s icons who made the music famous to begin with!
There is no decade like the Eighties and no party like BACK TO THE EIGHTIES SHOW with JESSIE'S GIRL. So throw on your best neon, use extra hair spray on that hair and head to the BACK TO THE EIGHTIES SHOW - because its time to party like it's 1989!
Additional Ticket Information
No elevator access to the mezzanine and balcony