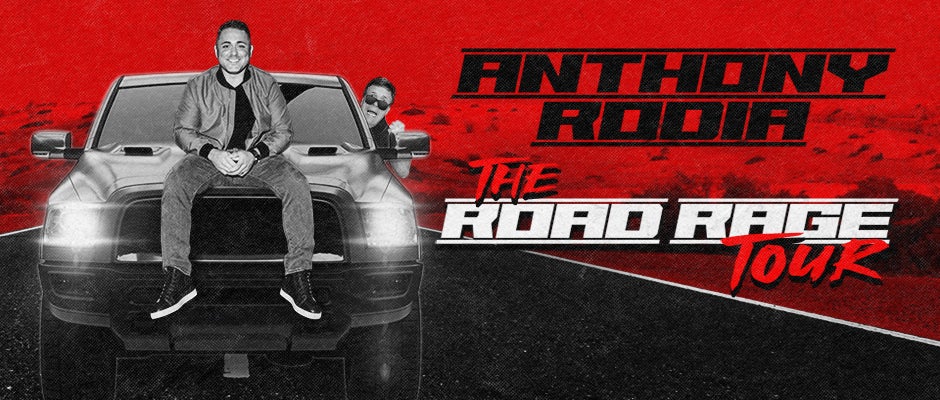 Anthony Rodia: The Road Rage Tour
Anthony Rodia: The Road Rage Tour
Event Details
A first-generation Italian-American born and raised in Westchester, NY, Anthony Rodia came out of the womb making people laugh. With over 900,000 social media followers and over 22 million YouTube views, audiences love Rodia's candidness about his personal life and razor-sharp observations on marriage, parenthood, road rage, and everything else worthy of a social media rant.
With the onset of quarantine, Anthony made the most of a captive audience, delivering weekly videos. "ROAD RAGE WEDNESDAY" became a fan favorite. His Uncle Vinny and Zia Lucia characters transformed into a phenomenon. They are the crazy uncle and aunt you love but can't be out in public with, who speak their minds (whether you asked for it or not). Prepare to laugh until you cry as Anthony pokes fun at real life situations and brings the characters in his family to life on stage.
-----------------
This event is being sold at full capacity, subject to government regulations at the time of the event. Please click here to learn about all of bergenPAC's health and safety precautions before purchasing your ticket.
Additional Ticket Information
No elevator access to the mezzanine and balcony