A Message from bergenPAC,
Dominic Roncace
President & CEO
November 19, 2020
Dear friends of bergenPAC,
We would normally welcome thousands of residents to the theater for a variety of holiday shows. This season is obviously different. However, our spirit remains bright because we have been overwhelmed by your support of our COVID-19 Relief Fund.
As of this week, more than 140 people donated over $42,000. While we have not yet met our goal, we greatly appreciate everyone's generosity. It has allowed us to continue our nonprofit mission through this difficult time. With Giving Tuesday approaching on Dec. 1, we humbly ask if you would consider supporting our fund.
We also invite you to tune in to watch the Big Santa Lighting at the Westfield Garden State Plaza on Friday from 5-7 p.m. bergenPAC produced a special holiday concert that will be livestreamed on their Facebook page and feature Broadway and national touring performers, plus appearances by The Grinch and Mrs. Claus! The show is free to watch from home, and any donations will be much appreciated.
Thank you again for believing in our nonprofit mission to make live performing arts and arts education more accessible to everyone in the community.
Sincerely,
Dominic Roncace
President & CEO
---
Onsite Classes set to Resume at The Performing Arts School at bergenPAC
After shutting its doors in March, The Performing Arts School at bergenPAC is excited to hold onsite classes this fall, while continuing to livestream all its programming on Zoom.
"We have been on a virtual platform since mid-March and there is great excitement within our community to return to in-person instruction with safety and health leading the way," Alexander Diaz, the school's Creative Director, said. "Students have an opportunity to learn live or online. We have it all!"
The onsite classes will follow safety protocols based on the CDC and New Jersey Governor Phil Murphy's guidelines. The plan, which was designed in consultation with local health authorities, is posted on the school's website.
Fall classes begin Sept. 14 and will initially be run just online. Starting Sept. 29, a selection of theater and dance classes will add the option to attend onsite. All the classes will still be livestreamed. School officials hope this provides families the flexibility and comfort to do what they feel is best for their children as they continue to pursue their artistic passions.
All Early Childhood classes will remain online-only programs for now.
The classes will culminate with a livestream sharing presentation at the end of the school year for families and friends to enjoy. The school also plans to present its annual Showtime Junior show, which will be Aladdin, Junior this year.
To view the class schedule and safety guidelines, visit bergenpac.org/education/programs
Parents with questions can also feel free to email [email protected].
---
Impacted Shows Due to COVID-19
Due to the large volume of events that have been postponed or cancelled, bergenPAC requests that ticketholders please wait to be contacted regarding their ticket purchase.
Click the link below to find a list of our rescheduled/postponed and cancelled shows. If a show has been rescheduled, your tickets are still valid for the new date. If you are unsure of a show's new date, please click the link below to see a list of rescheduled shows.
If you have any further questions, please email [email protected]. We appreciate your patience and look forward to welcoming you back to the theatre as soon as possible.
Click here to see a list of all our rescheduled/postponed and cancelled shows. If a show has been rescheduled, your tickets are still valid for the new date.
Show Dates
---
---
Ways To Help During COVID-19
1. As a nonprofit organization, your support would make a huge difference as bergenPAC works to welcome you back to your home for entertainment and culture. If you can, please consider making a donation.
---
2. If you purchased tickets to a show that had to be cancelled already, please consider donating the cost of your tickets or taking a credit for a future performance. Email [email protected] for more information
---
3. Help keep our communities strong by supporting your local restaurants during these challenging times. Visit the link below to see how you can help.
---
4. If you're shopping on Amazon, choose bergenPAC to be your nonprofit recipient on AmazonSmile. It cost nothing extra for you, but will be a big boost for us. Learn more by clicking the link below to see how to make bergenPAC your selected charity.
---
5. There is still a way to show support while the Taub Stage is dark: join or renew as a Member!
Our performances and memberships may have paused with the theater temporarily going dark, but you can still help your community in a big way. The generosity of our supporters is what enables bergenPAC to deliver on its nonprofit mission to make live performing arts and arts education more accessible to everyone.
Rising to the current challenges, we are launching a drive-in concert series this summer that will let residents safely enjoy live performances. Meanwhile, The Performing Arts School at bergenPAC moved its classes and many of its outreach programs to virtual platforms, continuing to inspire and develop the next generation of artists.
We hope to maintain these programs at a time when the community really needs us. Please consider renewing your membership or joining the program today to help keep the arts alive in your community. In addition to the great perks you'll enjoy as a member when the theater reopens, your support provides incredible opportunities for local children through our scholarship program, ensuring that no one is turned away because of financial hardship.
Your Membership truly makes a difference.
Join or renew online today or email [email protected] for more information.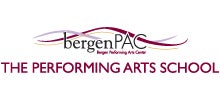 The Performing Arts School provides arts education to students age 3 months to 21 years throughout Northern New Jersey. With classes in all types of performing arts, outreach programs throughout the state, and programming for children with special needs, every donation helps create more opportunities for new artists.