Arts Access Initiative
The Arts Access Initiative is a program developed by bergenPAC to further its mission of making the live performing arts accessible to all. In an effort to enhance the quality of life of the residents in our diverse community, bergenPAC provides free tickets to organizations who serve individuals who would otherwise be unable to experience the live performing arts. Last year, over 7,000 tickets were granted to individuals.
If you are a nonprofit, community organization or other worthy organization, who would like to provide their members with access to this program, please download the Arts Access Application below and return a filled out copy of the form to [email protected]*.
Please use the subject line: 'Arts Access Application Enclosed' followed by the date.
To Download the Arts Access Application:
For more information about this program, please contact [email protected].
*Individuals receive Arts Access tickets through participation organizations.
Participating Organizations:
A Free Bird
Adler Aphasia Center
ARC of Rockland County
Bergen Family Center
Bergen Volunteer Center, Mentoring Moms
Bergen Volunteer Center, Mentoring Youth
Bergenfield Library – Literacy Volunteers
Big Brothers Big Sisters of Northern New Jersey
Blossom Sisters Dance
Center for Hope and Safety
Center for Modern Dance
Children's Aid and Family Services
City of Perth Amboy, Department of Human Services, Office on Aging
Community Hope, Inc.
Department of Children and Families
Hana Mission
Heightened Independence and Progress
Jewish Family Services
Jewish Home Family
Literacy Volunteers-Englewood Library
Martin Luther King Jr. Senior Center of Bergen County
New Jersey Community Development Corp.
New Milford Senior Center
Ramsey Responds
Social Service Association of Ridgewood and Vicinity
Southeast Senior Center for Independent Living
ARC of Bergen and Passaic Counties
The Elizabeth Coalition to House the Homeless
Union City Town Hall, Senior Citizens Department
Youth Consultation Service
Englewood Public School District
Project Literacy of Greater Bergen County
The Woodlands at Ramsey
Senior Citizens Club of Rochelle Park
Sharing Seats
Saint Paul's Choir School
Alliance Against Homelessness of Bergen County
Bergen County Dept. of Human Services, Division on Disability Services
Faith is Our Pathway
Carlstadt Senior Friendship Club, Inc.
Team Red, White and Blue-Northen NJ Chapter
Englewood Housing Authority
Bergen County Depart. Of Human Services, Office for Children
Tenafly Senior Center
Family Support of Organization of Bergen County
Division of Child Protection & Permanency
Collaborative Support Programs of NJ
Mental Health Association of Passaic County
Camp Acorn
Moonachie Senior Citizens Club
Oasis-A Haven for Women and Children
Zoe's Place
East Rutherford Seniors, Inc
Inglemoor Healthcare Center
Straight and Narrow
Bergen's Promise
Martin Luther King Gardens
Joseph Cipolla Senior Activity Center
Family Support Organization of Passaic County
Be Whole, Inc
This program is made possible through support from: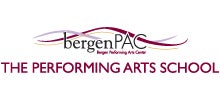 The Performing Arts School provides arts education to students age 3 months to 21 years throughout Northern New Jersey. With classes in all types of performing arts, outreach programs throughout the state, and programming for children with special needs, every donation helps create more opportunities for new artists.