Music
The music program is rooted in the history of the facility, which formerly housed GRAMMY-winning Bennett Studios. Students are encouraged to take private music lessons while also taking group classes and jam sessions to create a music community. All students have the opportunity to record their pieces. The curriculum is tailored to the individual instrument and educational needs of the student, and focuses on building technical skills as a foundation for performance.
Powered By:
Registrations accepted throughout the year. To enroll now or for more information, contact the school at (201) 482-8194 or at [email protected]
Register
Earn College Credit!
Learn more about the Dual Enrollment Program at Bergen Community College. High school juniors and seniors can receive college credit for just $69 per credit! There are currently three classes at The Performing Arts School at bergenPAC where students can receive college credit from Bergen Community College: Chamber Chorus, Advanced Jazz Dance, and Teen Acting Technique. These college credits are transferrable to many colleges in the state of New Jersey!
Application/Registration form here.
Chorus (Ages 8+)

Schedule

Young Voices (Ages 8-12): Saturday 11:00am-11:45am*

About Young Voices

Students in the Young Voices will build confidence through performing in an ensemble. The singers will learn the basics of proper posture, breathing and vocal techniques. These young singers will engage in their experience through vocal imitation and basic musicianship. Their repertoire will include songs in unison and 2 part harmony.

The Performing Arts School Show Choir (Ages 13-18) (Audition Only): Saturday 12:00pm-2:00pm

About The Performing Arts School Show Choir

Students in The Performing Arts School Show Choir will build confidence through performing in an advanced ensemble. Students will be auditioned for this ensemble. They will learn proper posture, breathing and proper diction. Students will perfect their rhythm, sight-singing and ear training skills. This ensemble will learn a vast majority of repertoire, while also preparing for major performance opportunities on the mainstage of bergenPAC. Sign up to receive college credits!

Jazz Ensemble (Ages 10+)

Schedule

Thursday (Audition Only): 4:00pm-5:00pm

About Jazz Ensemble

Students will meet once a week and learn Jazz Standards, with a performance at the end of the semester They will learn the inner workings of how a Jazz Band puts arrangements together and how to improvise. Multiple instrumentation and auditions required

Pop Rock Ensemble (Ages 10+)

Schedule

Thursday (Audition Only): 5:00pm-6:00pm

Sing & Play Your K-Pop (All ages)

Schedule

About Sing & Play Your K-Pop

Come join and learn the ins-and-outs of your favorite music styles including K-Pop, Gospel, Disney Songs and many more! Students will train with professional instructor Soyoung Park once a week to master the songs of their choice. "Sing & Play Your K-Pop" class offers both essential piano training and vocal training. Students will hone their 'pop' skills in a fun and engaging way to wow friends and family at any outing. There will be a performance at the end of the semester. We invite all ages to the class from young children to adults. No training is necessary.

Private Lessons (ages 5+)

Schedule

Private Lessons: Monday-Thursday 4:00pm-7:00pm; by appointment only

About Private Lessons

Private lessons are offered ages 5 and up for voice, violin, drums, guitar, bass, DJing, recording and production, dance and more! Lessons will be 60 minutes, 45 minutes, and 30 minutes. Curriculum will be customized according to the needs of the student, deemed necessary by the teacher. The teachers will be responsible for making sure content for Group Jam Sessions is learned as well.

Songwriting and Music Business Workshop

12-Week Session Schedule

Mondays from 6pm-9pm

Tutition: $950

About Songwriting and Music Business

Learn all aspects of the art of songwriting, from composing that first lyric to releasing your newly recorded single. Students will participate in the composition, creation, recording, marketing strategy and commercial release of a master recording single and receive training in audio recording techniques from professional songwriters and music producers. Gain inside knowledge about the music industry and the career paths at are available as an artist, songwriter, artist manager, A&R and more. The workshop culminates in a "Single Release Party", where guests of the students will be invited to hear their original works in a performance setting.
Tuition

Lesson Cancellations

If a student needs to cancel a lesson, 24-hour notice must be given. In this case, it is the student/parents' responsibility to reschedule the lesson within 2 weeks. If 24-hour notice is not given, or for students that do not attend, there will be no make-up lessons. Missed lessons are non-refundable and non-transferable between family members, spouses, students, etc.

Withdrawal Policy

If a student wishes to discontinue study, a 30-day written notice is required. To withdraw, please email Alexander Diaz directly at [email protected]. Informing your instructor does not constitute written notice. There are no refunds. The semester will be finished as scheduled.

Scheduling

Once a lesson time is established, it is important that we maintain his or her lesson time. Please respect our time, and we will do our best to accommodate any changes in the student's schedule.

Teacher Substitutions

Due to unexpected circumstances, your instructor may be absent. Lessons may be cancelled or a qualified substitute will be present for your lesson. If the lesson is cancelled, a make-up lesson will be provided. bergenPAC reserves the right to replace the current instructor with a new qualified instructor.

Extreme Weather Conditions

In the event that the weather is unfavorable for travel, lessons will be cancelled. Students will be notified via telephone/email or by checking our website. Students will be invited for private or group make-up lessons at the earliest convenience.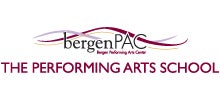 The Performing Arts School provides arts education to students age 3 months to 21 years throughout Northern New Jersey. With classes in all types of performing arts, outreach programs throughout the state, and programming for children with special needs, every donation helps create more opportunities for new artists.