Early Childhood
This comprehensive early childhood program serves our youngest student population. Children 3 months to 5 years of age can enjoy their very first music, dance and theater classes. These classes will be the beginning of their journey at The Performing Arts School, and lay the foundation to create lifelong learners of the arts.
Powered By:
Registrations accepted throughout the year on a rolling basis.
For more information contact an education associate at
201-482-8194 ext 78 or email education@bergenpac.org
Enroll Now

2022-2023 School Year
Classes begin on Septepmber 12th and end on May 22nd.
FALL SESSION
September 12–December 4, 2022 (12 weeks)
WINTER SESSION
January 9–March 13, 2023 (10 weeks)
SPRING SESSION
March 20–May 22, 2023 (10 weeks)
SUMMER SESSION
June 26–August 13, 2023 (7 weeks)
Early Childhood Music
This early childhood interactive music program uses a mix of traditional and contemporary songs from around the world, and developmentally appropriate instruments to help bring out the innate musical nature of young children. Children are introduced to musical activities, various languages, development of fine and gross motor skills, small and large movements that are all intertwined through play. It's a nurturing environment where children and their caregivers can discover the wonder and joy of music!
Early Childhood Music (Ages 3 mos–4yrs) with Parent or Caregiver

Schedule

Monday: 9:30–10:15am & 10:30–11:15am
Wednesday: 9:30–10:15am & 10:30–11:15am
Friday: 9:30–10:15am & 10:30–11:15am

About Early Childhood Music

The classes are designed to introduce musically driven activities such as chants, fingerplays, and small and large movements using a variety of age-appropriate musical instruments. Our classes allow children and their parents/caregivers to explore, learn and discover the wonders and benefits of music.
Early Childhood Theater
Our creative drama activities are introduced through play filled, movement, music and interactive story telling for children. Creative story telling is an important component of child development. Experiencing theater classes helps support young children's social, emotional, cognitive, and creative play skills. This includes development and practice of crucial language skills. Theater classes stimulate children to use words, solve problems, and express themselves. It is one of the ways children learn about life, about others and themselves.
Creative Drama Tots (Ages 4–5yrs)

Schedule

About Creative Drama Tots

This class introduces children into the world of drama. Children will get the chance to explore storytelling with the use of their imagination.
Early Childhood Dance
In our early childhood dance program, children ages 18 months to 5 years old, are welcome. With some class offerings including the guidance of their caregiver, and some class offerings drop off (caregiver not required to be in classroom), children will develop coordination, strength, flexibility, and focus. Children move naturally. They move to express a thought or feeling, and they move because its joyful. When their movement becomes consciously structured and it is performed with awareness, it becomes dance. Dance offers young children an avenue to expand movement possibilities and skills.
Dancing Tots (Ages 3–5yrs)

Schedule

About Dancing Tots

This class is designed as an age-appropriate introduction to the exciting world of dance. Students learn the basic elements of movement through storytelling, imagery, rhythmical patterns, improvisation and direction in using space.

Dress code: Light Pink

Twinkle Toes for Tots (Ages 4–5yrs)

Schedule

About Twinkle Toes for Tots

In this introductory ballet class, dancers explore fundamental movement using sensory awareness exercises and improvisation. Students learn how to follow direction, use space, count music, stretch gracefully and dance with poise. Students are introduced to basic ballet terminology.
*Our current families are given the courtesy to hold a place in the next session with a $50.00 non-refundable deposit.
PLEASE NOTE: NO SHOES ARE ALLOWED TO BE WORN INSIDE THE STUDIO.
By registering, you are authorizing your child to participate in all class activities. You assume all risks normal to these activities and absolve bergenPAC of all present and future liability in the event of accident or injury.
*Siblings 9 months and under are FREE with a registered sibling in Early Childhood Music only.
Registration

Class placement will be confirmed once registered. 25% of tuition must be paid in order to reserve your spot. Classes may be canceled due to insufficient enrollment. All best efforts will be made to fill your second choice.

Tuition

Make-Ups

You are welcome to make-up any missed classes based on availability. All make-ups must be completed by the end of each current session. Please call Arlene Grunfeld, Assistant Managing Director, to schedule any make-ups at 201-816-8160 ext 35.

Refunds

Tuition is fully refundable before the first day of class. There are no refunds once classes begin. Refunds are not given due to changes in nap schedules or work schedules. *Should there be a prolonged absence due to illness or unusual circumstances, adjustments and/or partial credit can be put toward future classes.

Food/Toys

Please do not bring snacks or toys into the class. They are very distracting to other children.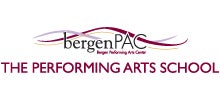 The Performing Arts School provides arts education to students age 3 months to 21 years throughout Northern New Jersey. With classes in all types of performing arts, outreach programs throughout the state, and programming for children with special needs, every donation helps create more opportunities for new artists.