Interested in advertising in bergenPAC's Annual Spotlight Program Guide?
bergenPAC's Spotlight Program Guide is distributed at every presented performance, and gives your business access to our diverse audience. Contact our Development Team at [email protected] for more information about Spotlight Program Guide advertising.
Promote your brand in our venue for 12 months
Be a part of a world class entertainment in an intimate setting
Distributed at 200+ performances! Handed out to everyone who attend a show!
Entertainment from all genres ranging from rock, pop, soul, comedy, family, jazz, dance, classical, broadway and more!
For more information, please contact our Development Team at [email protected].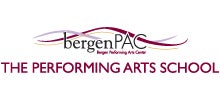 The Performing Arts School provides arts education to students age 3 months to 21 years throughout Northern New Jersey. With classes in all types of performing arts, outreach programs throughout the state, and programming for children with special needs, every donation helps create more opportunities for new artists.