bergenPAC invites you to Jay Leno on Sunday, October 18, 2020
---
To help fund needed improvement to our beloved theater, we'll kick off the evening with a private party of great hors d'oeuvres and cocktails in the Drapkin Cabaret & Lounge before the show.
We'd love for you to be a part of this special event – but hurry! We've reserved a limited number of best seats in the house for $300 per ticket!
People who have already purchased tickets to see Jay Leno can still join the party and enjoy upgraded seats. Just pay the difference in cost.
6:30pm - 8:00 pm
Hors d'oeuvres and cocktail reception, provided by La Promenade and Sofia Restaurant, in the Drapkin Cabaret & Lounge.
8:00pm
Jay Leno's performance on the Taub Stage
---
Please RSVP by Friday, October 9 – first come, first served – to [email protected].
---
bergenPAC's mission is to make the arts accesible to all children. Whether they study at our Performing Arts School or experience the theater in their own school through our outreach programs, kids who are exposed to the arts gain the confidence to face life as an adult – in whatever they aspire to become.
We need you to play a supporting role.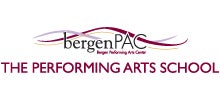 The Performing Arts School provides arts education to students age 3 months to 21 years throughout Northern New Jersey. With classes in all types of performing arts, outreach programs throughout the state, and programming for children with special needs, every donation helps create more opportunities for new artists.