You can still show your support while the Taub Stage is dark: join or renew as a Member!
The generosity of our supporters powers bergenPAC's nonprofit mission to make live performing arts and arts education more accessible to everyone in the community. While we have paused our lineup and memberships with the theater temporarily closed, you can still help during this difficult time.
Due to the severe loss in revenue, we launched a GoFundMe campaign to help save our stage from going dark permanently. We knew the show had to go on and partnered with the Westfield Garden State Plaza to livestream family-friendly events and present a summer drive-in concert series. We also helped the mall welcome its iconic sky-high Santa Claus with a drive-in holiday-themed production.
Meanwhile, The Performing Arts School at bergenPAC moved its classes and outreach programs to virtual platforms, continuing to inspire and develop the next generation of artists. Limited on-site classes have now resumed. In addition to the great perks you will enjoy as a member when the theater reopens, your support today will provide incredible opportunities for local children through our scholarship program. This has proven more important than ever as families face financial hardships due to COVID-19.
Please consider renewing your membership or joining the program today to help keep the arts alive in your community.
You can truly make a difference.
Join or renew online today or email [email protected] for more information.
---
---
What your gift supports
As a non-profit organization, bergenPAC relies on your generosity to help bridge the gap between ticket sales and operating costs.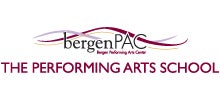 The Performing Arts School provides arts education to students age 3 months to 21 years throughout Northern New Jersey. With classes in all types of performing arts, outreach programs throughout the state, and programming for children with special needs, every donation helps create more opportunities for new artists.