Want to help your community and enjoy great bergenPAC perks? Join or renew as a Member!
While our Members get early access to the best seats in the house, their support does so much more to power bergenPAC's nonprofit mission to make live performing arts and arts education more accessible to everyone. Thanks to their generosity, we deliver a variety of educational and community outreach initiatives. That includes offering scholarships at The Performing Arts School so no child is turned away because their families face financial hardships.
As you review the incredible benefits for each level of Membership below, please consider renewing or joining the program today to help keep the arts alive in your community.
You can truly make a difference.
Join or renew online today! Call 201-816-8160 x 1048 or email member@bergenpac.org for more information.
---
---
What your gift supports
As a non-profit organization, bergenPAC relies on your generosity to help bridge the gap between ticket sales and operating costs.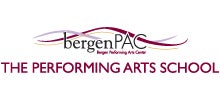 The Performing Arts School provides arts education to students age 3 months to 21 years throughout Northern New Jersey. With classes in all types of performing arts, outreach programs throughout the state, and programming for children with special needs, every donation helps create more opportunities for new artists.