There is still a way to show support while the Taub Stage is dark: join or renew as a Member!
Our performances and memberships may have paused with the theater temporarily going dark, but you can still help your community in a big way. The generosity of our supporters is what enables bergenPAC to deliver on its nonprofit mission to make live performing arts and arts education more accessible to everyone.
Rising to the current challenges, we are launching a drive-in concert series this summer that will let residents safely enjoy live performances. Meanwhile, The Performing Arts School at bergenPAC moved its classes and many of its outreach programs to virtual platforms, continuing to inspire and develop the next generation of artists.
We hope to maintain these programs at a time when the community really needs us. Please consider renewing your membership or joining the program today to help keep the arts alive in your community. In addition to the great perks you'll enjoy as a member when the theater reopens, your support provides incredible opportunities for local children through our scholarship program, ensuring that no one is turned away because of financial hardship.
Your Membership truly makes a difference.
Join or renew online today or email [email protected] for more information.
---
Be A Part of the Experience
Join as a member below today! Memberships are valid for one full year from the month in which you join and are fully tax deductible as allowed by law.
---
What your gift supports
As a non-profit organization, bergenPAC relies on your generosity to help bridge the gap between ticket sales and operating costs.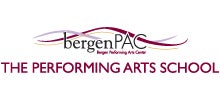 The Performing Arts School provides arts education to students age 3 months to 21 years throughout Northern New Jersey. With classes in all types of performing arts, outreach programs throughout the state, and programming for children with special needs, every donation helps create more opportunities for new artists.