PACCESS Membership
By becoming a member, you'll be part of an exceptional arts experience at bergenPAC, receive great benefits, and help to keep the arts vital and flourishing in our community.
If you have any questions about bergenPAC's membership program, please call us at (201) 816-8160 ext. 16 or email [email protected].
Memberships are valid for one full year from the month in which you join and are fully tax deductible as allowed by law.
Join Now
What your gift supports
As a non-profit organization, bergenPAC relies on your generosity to help bridge the gap between ticket sales and operating costs.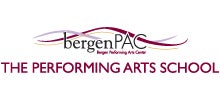 The Performing Arts School provides arts education to students age 3 months to 21 years throughout Northern New Jersey. With classes in all types of performing arts, outreach programs throughout the state, and programming for children with special needs, every donation helps create more opportunities for new artists.