Want the ability to purchase the best seats in the house? Become a member today! Joining the Membership program at bergenPAC allows you to support the arts while gaining access to a range of benefits. Depending on the level of support, members enjoy access to tickets before the general public, savings on tickets fees, admission to the VIP lounge, invites to special member events, opportunities for artists meet and greets and discounts on classes at the Performing Arts School.
Become a member today by filling out the form below or call our email our Membership Manager at [email protected].
---
Be A Part of the Experience
Join as a member below today! Memberships are valid for one full year from the month in which you join and are fully tax deductible as allowed by law.
---
What your gift supports
As a non-profit organization, bergenPAC relies on your generosity to help bridge the gap between ticket sales and operating costs.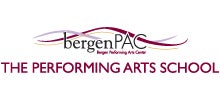 The Performing Arts School provides arts education to students age 3 months to 21 years throughout Northern New Jersey. With classes in all types of performing arts, outreach programs throughout the state, and programming for children with special needs, every donation helps create more opportunities for new artists.