Corporate Giving & Sponsorships
Corporate Sponsorships
Put your company on center stage with bergenPAC's sponsorship, in-kind and advertising packages. Available at various price levels, packages are customized to meet your company's specific business and marketing objectives. From events, series, educational programs or performance sponsorships you are investing in the region where your employees and customers live and work. Corporate sponsors gain recognition as valuable contributors to the area's quality of cultural life and gain high visibility.
In addition, participating companies provide the financial support necessary to bring the live performing arts, cultural initiatives and quality educational programming to a broad and diverse audience – reaching people from all ages and backgrounds.
For more information, please contact the Development Team at development@bergenpac.org.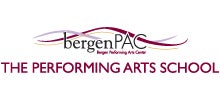 The Performing Arts School provides arts education to students age 3 months to 21 years throughout Northern New Jersey. With classes in all types of performing arts, outreach programs throughout the state, and programming for children with special needs, every donation helps create more opportunities for new artists.