1,000 for $1,000
bergenPAC seeks 1,000 businesses or donors to pledge $1,000 annually to underwrite its cultural and educational programming, which includes music, dance and theater classes on-site and at schools forced to cut their budgets. Our scholarship program ensures that no child is turned away because of financial need.
Make a difference in your community and join our campaign today!
For more information, please call the Development Office at (201) 816-8160, ext. 48.
---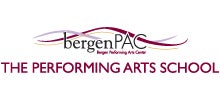 The Performing Arts School provides arts education to students age 3 months to 21 years throughout Northern New Jersey. With classes in all types of performing arts, outreach programs throughout the state, and programming for children with special needs, every donation helps create more opportunities for new artists.