Looking for a place to stay? We urge you to support our sponsor(s):

145 Dean Drive
Tenafly, NJ 07670
(ph) 201-871-3200

401 South Van Brunt Street
Englewood, New Jersey 07631
(ph) 201-871-2220

2339 Route 4 East
Fort Lee, New Jersey 07024
(ph) 201-944-5000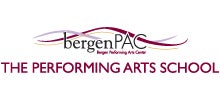 The Performing Arts School provides arts education to students age 3 months to 21 years throughout Northern New Jersey. With classes in all types of performing arts, outreach programs throughout the state, and programming for children with special needs, every donation helps create more opportunities for new artists.