Frequently Asked Questions
Answers to frequently asked questions.
Where is bergenPAC located?

Where can I park? Can I park in the ShopRite parking lot?

Where can I sign up for your email list?

Is there a seating chart I can look at?

How do I find out about jobs, internships, or volunteer positions at bergenPAC?

Is there a membership program at bergenPAC?

Can I make a donation to bergenPAC?
How can I purchase tickets to bergenPAC?

Here are three easy ways you can purchase tickets to bergenPAC

1. ONLINE: Our tickets may be purchased through our website at bergenPAC.org/events or at www.ticketmaster.com.

2. PHONE SALES: Tickets can be purchased through our box office Monday through Friday, 11 am - 4 pm at 201-227–1030.

3. bergenPAC BOX OFFICE: Walk up sales are available Monday through Friday, 11 am – 4 pm.

*The box office is also open two hours prior to performances and during all shows until the headliner takes the stage.

What is your refund/exchange and inclement weather policy?

All ticket sales are final. There are no refunds or exchanges. In the event the performance is postponed/rescheduled, all tickets from the originally scheduled performance will be honored at the rescheduled date. When a performance is cancelled, refunds will be issued at the original point of purchase.

If you are unable to attend on the rescheduled date, we hope that you will consider accepting a credit towards a future show or donate your ticket purchase to help our non-profit mission in these most challenging times.

I have a small child, what age are they required to have a ticket?

Children ages 12 months and older must have a ticket and be accompanied by an adult to attend a performance.​

Are there age restrictions to your performances?

While we do not have a strict policy on whether or not a child should attend a performance, please note that many of our events are not appropriate for young children. Most comedy shows include language and content for mature audiences only. An artist performance on TV does not necessarily mean he or she will do the same show in person. Also, we do not recommend that anyone under the age of 3 or 4 attend performances, unless that performance is specifically geared toward that age range. Please respect the experience of the people sitting around you if you plan to bring a young child.

Do you offer group rates on tickets?

Yes, group sale discounts are available for groups of 10 or more. Some artist restrictions may apply. For more information or to make a group purchase, call 201-816-8160, ex. 1024, or email: groupsales@bergenpac.org.

Do you work with Third Party ticket sellers?

bergenPAC sells tickets through its Box Office and Ticketmaster, and is not responsible for tickets purchased through Third Party ticket sellers. To ensure the highest quality customer service, we recommend that you purchase your tickets through bergenPAC's Box Office or Ticketmaster.

Occasionally tickets to bergenPAC's performances will be offered in conjunction with bergenPAC on select sites including but not exclusively on the following:​

American Express
Groupon/LivingSocial
Goldstar

*Please note that if a performance is cancelled, and you purchased tickets via a third-party ticket operator, you must contact them directly.​

What happens if I lose or misplace my tickets, or they never arrive in the mail as promised?

Contact the bergenPAC box office at 201-227-1030.

What is will call and how does it work?

Unless specifically posted, Will Call is located at the bergenPAC Box Office and is for patrons who ordered tickets by phone, the mailing destination is outside the US, or when a patron requests us to hold tickets for pickup. Will Call tickets may be picked up from any Box Office window right up to the day of the performance. On show days, the Box Office is open for Will Call until the first intermission or 30 minutes after a performance begins when there is no intermission.​

If I buy tickets through StubHub or any other ticket re-seller, are they authentic?

Only tickets purchased through The Bergen Performing Arts Center box office and Ticketmaster are authentic. Ticket buyers that consider purchasing tickets through other outlets are strongly discouraged as they could be prone to fraud.

I bought VIP meet and greet tickets, what do I do?

All meet and greets are unique and entirely dependant on the artist schedule. If VIP meet and greet tickets are purchased through the venue or Ticketmaster, a detailed email will be sent to the buyers 2-4 days in advance of the show with complete details. Please feel free to call our box office at 201-227-1030 if you have any questions. Meet & Greet and VIP packages details are determined by the artist only.
Attending Performances at bergenPAC
Can I bring a firearm or other weapon to the concert?

No. The safety and well-being of our patrons are of the utmost importance to us.

Please be aware that firearms and other weapons are not permitted in the venue and/or public spaces owned or operated by Bergen Performing Arts Center, Inc. (bergenPAC or The Performing Arts School at bergenPAC).​

What security measures are used for entering the theater?

For the safety of everyone in the theater, patrons entering the bergenPAC should be aware of the following procedures. All bags are subject to search, and ticket holders are subject to being screened with a hand-held metal detector for weapons and other prohibited items by our security personnel. See below for prohibited items.

What items are prohibited?

Weapons of any kind, flasks, selfie sticks, laser pointers, t-shirts or clothing items with vulgar language or phrasing, professional or flash photography, tripods, monopods, audio-video recording devices, masks, noisemaking devices (e.g. air horns, drums, whistles)

What is your late seating policy?

All performances are scheduled to start at the time printed on the face of the tickets. Depending on the show, late seating can be disruptive for the audience and performer. Latecomers will be seated at the discretion of the artist and the bergenPAC staff. Late arriving patrons may be asked to wait in the lobby until an appropriate break allows seating without disruption to the performance.

Is dancing allowed?

We encourage all patrons attending our events to enjoy themselves responsibly. bergenPAC permits dancing directly in front of your seat only for every show. Dancing or standing in the aisles is strictly prohibited at any time during the performance. If patrons are standing or dancing in the aisles, bergenPAC staff will ask them to return to their seats. Should patrons disregard this directive to sit down, they are subject to eviction and will not be given a refund.

What is your recording/photograph policy?

Cameras and other recording devices are strictly prohibited and may be removed by the Theatre, at its discretion. Patrons caught video recording the performance are subject to having their device confiscated and not returned until the recorded video has been deleted. Please silence or turn off cell phones prior to entering the theater.

Are pets allowed inside the theater?

Trained service animals are permitted to assist guests inside bergenPAC. If special accommodations are required for your service animal, please notify us at the time of ticket purchase or via email at boxoffice@bergenpac.org. Guests bringing service animals may not take up additional seats unless a ticket has been purchased for the adjacent seat, but may request accessible seating. All other animals are prohibited.

Is bergenPAC accessible to people with disabilities?

The orchestra level is accessible to all patrons. The mezzanine and balcony levels are not accessible by wheelchair. Please call bergenPAC box office (201-227-1030) before purchasing tickets online if you require wheelchair seating, large print programs or the services of a sign language interpreter.

For those with a hearing difficulties who wish to order tickets by phone, please contact Nicole at NMaritato@bergenpac.org

Are there elevators to all floors of the theater?

No, bergenPAC does not have an elevator. The mezzanine and balcony levels are only accessible by staircases.

What is your bag policy?

All backpacks, large bags, suitcases, duffle bags, large handbags, briefcases, computer bags and any other large bag are strictly prohibited. For the safety and security of all patrons, staff and performers, all diaper bags, small hand bags and any other objects that are carried into the theater are subject to search at the discretion of bergenPAC staff.

Do you allow drinks or food to be brought into the theater?

No, outside beverages are not permitted. Our concession stand offers numerous beverages and snacks. There are also water fountains. Any food and/or doggie bags are not permitted.​

Is there a place to check my coat or briefcase?

No, bergenPAC does not offer a place to check your belongings.​

Do you have a lost and found?

Yes, any items found in the theater will be located in the Customer Service department. Contact Customer Service at customerservice@bergenpac.org or 201-227-1030.​

Can I smoke in the theater?

No, NJ State law prohibits smoking anywhere inside the theater, lobby, restrooms and any other areas within the facility.

Can I use credit cards at the bar?

bergenPAC accepts any US-issued and most internationally-issued magstripe or chip cards bearing a Visa, Mastercard, American Express, or Discover. Our point-of-sale system also supports mobile wallets, such as Apple Pay, Google Pay, and Samsung Pay.

What happens if the fire alarm activates during a show?

If a fire alarm activates during a performance, if can be for a real emergency or false alarm. Regardless, when the alarm activates, immediately leave the venue through the closest exit. It is recommended that you gather on the opposite side of Van Brunt Street in the parking lot directly across from bergenPAC. If emergency services determines the venue is safe to return to, venue management and artist management will determine is the show will continue. An announcement will be made as soon as the situation is cleared.

How long is the show?

Show lengths vary from show to show. Please contact the box office for more information or ask the house staff while at the show.
Still have questions? Contact bergenPAC's Customer Service by email at customerservice@bergenpac.org or by phone at (201) 816-8160, extension 1043.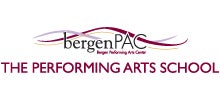 The Performing Arts School provides arts education to students age 3 months to 21 years throughout Northern New Jersey. With classes in all types of performing arts, outreach programs throughout the state, and programming for children with special needs, every donation helps create more opportunities for new artists.