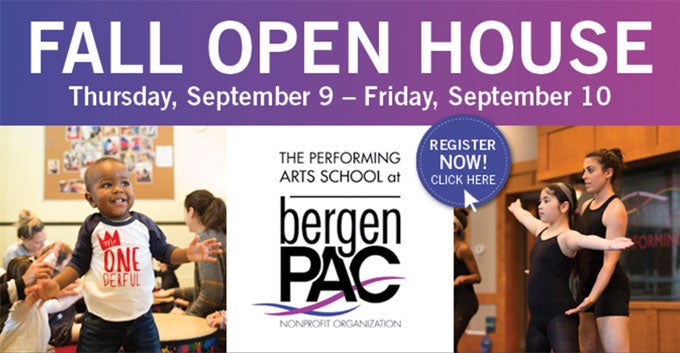 Free Classes at the Performing Arts School's Open House
Families are invited to visit the Performing Arts School at bergenPAC this week for its Fall Open House. Kids can enjoy free trial classes on Thursday, Sept. 9 and Friday, Sept. 10., whether they are new or returning students.
Trial classes are available for all ages in a variety of disciplines like:
Early Childhood Music, Dance and Creative Drama
Ballet, Jazz, Afro Modern, Hip Hop and Tap
Vocal Academy
Acting, Improv and Musical Theater
Children and teens can develop their craft and enjoy the fun of performing arts classes in a safe environment.
It's not too late to register for a free trial class, so see the full schedule here