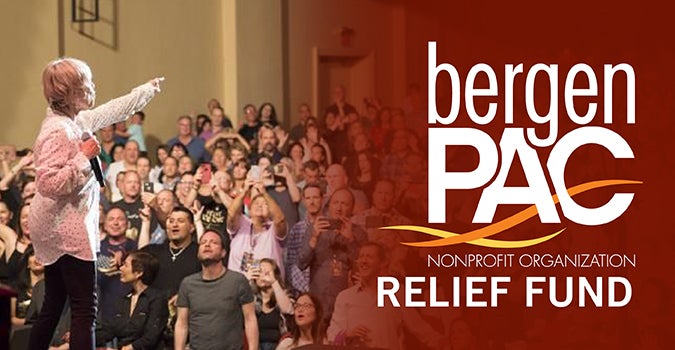 bergenPAC Closes in on Relief Fund Goal
Keep bergenPAC's mission strong and secure its role as a cultural beacon
Photo by Jeremy Lebled
With the theater welcoming audiences back to shows, bergenPAC wants to thank everyone who contributed to its Pandemic Relief Fund. So far, more than 330 people helped bring in over $182,000 towards the goal of $250,000. This made a huge difference as the organization was determined to continue its nonprofit mission to make live performing arts and arts education more accessible to its diverse community during the pandemic shutdown.
The Performing Arts School at bergenPAC initially adapted to virtual platforms for its classes and educational outreach initiatives, which include assemblies, residencies and co-productions at partner schools across the region. On-site school programs have now resumed, while the theater reopened in August with a great lineup set for the rest of season.
bergenPAC would greatly appreciate the community's help as it strives to complete its fundraising goal before the end of September. Gifts this month, no matter how large or small, will help ensure the theater and the school reach their full potential and continue to improve the quality of life for residents of all ages – despite the difficult circumstances.
Supporting bergenPAC will have a great impact on young people in the community a variety of ways. For instance, the Performing Arts School's Scholarship Program has proven especially valuable this year as many families face new financial hardships. Being able to continue developing their artistic passions with their friends and instructors is so important as students get past a year full of isolation and disruptions.
Keep bergenPAC's mission strong and secure its role as a cultural beacon in the years to come.