Kidz Cabaret Series
The Kidz Cabaret Series at bergenPAC will now feature sensory-friendly performances!
With an intimate setting in the theater's Drapkin Cabaret & Lounge, the long-running series introduces the performing arts to young children. These shows let children interact directly with performers and experience the joy of live theater up close. bergenPAC hopes to now make the series even more welcoming to families with children with autism or other disabilities.
In addition to general admission seating, sensory-friendly performances are designed to make patrons more comfortable with aspects like softer sound levels and keeping the room's lights on at a lower level. Patrons are free to stand, move around and talk during the performance. The theater staff is also trained to be accommodating and welcoming to families' needs.
All performances take place in our Drapkin Cabaret & Lounge. The entrance is located in bergenPAC's lobby. Tickets are General Admission.
**All Kidz Cabaret tickets are $19 each. Receive $5 off each ticket when you purchase 3 or more shows at one time. Discount available through the Box Office only.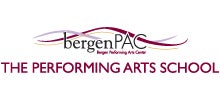 The Performing Arts School provides arts education to students age 3 months to 21 years throughout Northern New Jersey. With classes in all types of performing arts, outreach programs throughout the state, and programming for children with special needs, every donation helps create more opportunities for new artists.