Kidz Cabaret Series
The Kidz Cabaret Series offers an intimate setting to introduce young age children, ages 3 - 7, to the performing arts. Performances allow children to interact directly with performers and experience the joy of live theater in an up close and personal setting.
All performances take place in our Drapkin Cabaret & Lounge. The entrance is located in bergenPAC's lobby. Tickets are General Admission.
**All tickets are $17 each or $12 each when you purchase 3 Kidz Cabaret shows at one time. Available at the Box Office Only.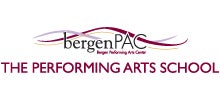 The Performing Arts School provides arts education to students age 3 months to 21 years throughout Northern New Jersey. With classes in all types of performing arts, outreach programs throughout the state, and programming for children with special needs, every donation helps create more opportunities for new artists.