Gift Certificates
It's always the perfect occasion to give a gift certificate… birthdays, anniversaries, congratulations, even as recognition for a job well done!
Give a bergenPAC Gift Certificate* and share the magic of live theater.
To purchase yours today! Please call the box office for more information (201) 227-1030.
*Gift Certificates are sold in any monetary amount and may be redeemed to purchase tickets. Gift certificates are valid for one year from the date purchased. Gift Certficates can only be purchased at the Box Office Window located in Englewood, NJ.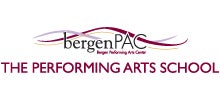 The Performing Arts School provides arts education to students age 3 months to 21 years throughout Northern New Jersey. With classes in all types of performing arts, outreach programs throughout the state, and programming for children with special needs, every donation helps create more opportunities for new artists.