bergenPAC presents Sunset Drive-In Concert Series
---
Live music returns to Bergen County! The bergenPAC Sunset Drive-in Concert Series will feature live performances in the Westfield Garden State Plaza parking lot, complete with full production, large LED screens, and food trucks. Take a break from sheltering in to enjoy a variety of fun music and comedy acts. Gates open 2 hours before show time (rain or shine).
Saturday Shows:
Gates open at 5 p.m., and the show starts at 7 p.m. (rain or shine).
Sunday Shows:
Gates open at 4 p.m., and the show starts at 6 p.m. (rain or shine).
Tickets are sold by the carload so bring the whole family or a group of friends to enjoy an evening under the stars in an unparalleled experience! Here are some of the benefits you can expect:
Convenient location in the Garden State Plaza parking lot
Attractive pricing options, with one ticket covering up to 5 people!
Intimate venue so every spot has a great view of the stage!
Each vehicle gets a private space adjacent to their parking spots so you can sit outside on your own lawn chairs!
Enjoy delicious treats from a variety of food trucks
Unparalleled production value with large video walls on the side of the stage
Sound can be heard through a state-of-the-art sound system or through your FM transmitter
No safety concerns – Everyone will be wearing masks and social distancing with security personnel proactively enforcing state guidelines.
Vehicles will be spaced and staggered for social distancing and optimal sightlines. Each vehicle will have an assigned parking spot and an adjacent social distancing area so that people can sit outside their car or inside their cars and still listen to the concert. Face coverings must be worn at all times, and attendees, if they wish to sit in a chair, must bring their own lawn chairs.
When arriving on site to the event, FM frequency information will be given to you by one of our staff so you can hear the show on your car radio.
Security staff will be on site to ensure safety protocols are followed. Not following safety guidelines can result in being removed from the venue immediately without a refund.
---
For the safety of our guests and staff, at least one member of each group must sign in every time they attend bergenPAC's Sunset Drive-In Concert events. By submitting your information and attending bergenPAC's Sunset Drive-In Concert Series events, you voluntarily assume all risks related to you and your party's exposure to COVID-19 and confirm that each member has granted you permission to represent them.
To prevent delays, please sign the waiver in advance and have a screenshot ready to show the staff. Otherwise, you will have to sign the waiver on-site using your own phone and show staff.
Sign Waiver
---
Safety First
The safety of fans, artists, crews and staff is our top priority. Our drive-in shows are designed to maximize social distancing, and every event will meet the most current local health and safety standards, as well as state regulations. This includes temporal scans for every attendee at the entrance gates. Fans must remain in their vehicle or in their designated outdoor seating space next to their vehicle while enjoying the performance. Fans may only leave their spaces to use the restrooms or concession facilities and must follow social distancing protocols. Face coverings are required when leaving the vehicles or when sitting in the vehicles with the windows open.
---
Masks
All venue staff will be given a temporal scan upon arrival and will wear masks during the event.
Attendees must also wear masks at all times, with the exception of when they are in their vehicles with all the windows rolled up. Due to the proximity to other groups' designated outdoor spaces, attendees sitting in a vehicle with the windows open must wear their masks.
Please check back and look out for pre-show communication via email and social media as this information is subject to change.
---
How to Get There
By Car:
Westfield Garden State Plaza is conveniently located at the intersections of Rt. 4 and Rt. 17, and off Exits 160 & 163 (Route 17 South) from the Garden State Parkway in Paramus, NJ.
From NYC: take the George Washington Bridge to Route 4 West. Proceed approximately 20 minutes into Paramus and follow the exit signs for Garden State Plaza.
---
Food Trucks On-Site: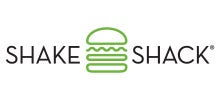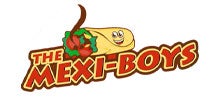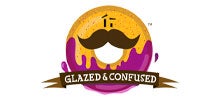 ---
Frequently Asked Questions
Check back frequently as answers are subject to change to adhere to local guidelines.
How many tickets do I need to purchase?

Each individual ticket entitles you to have 1 vehicle enter with up to 5 total people. There is a ticket purchase limit of 1 ticket per transaction.

Are tickets transferable?

Yes, but your whole party must arrive in the same vehicle.

I am a member. How do I get advanced tickets?

Presale for Members is one day and begins Tuesay, 7/28.

Titanium/Platinum Members: For tickets, email [email protected].

Silver, Navy, Red & Beige Members: For tickets, email Sean at [email protected] or call (201) 816-8160 x22 between the hours of 1pm-3pm.

All ticket requests will be filled in the order received.

Can I buy tickets the day of the event?

We highly recommend purchasing tickets in advance through Ticketmaster. If available, tickets can be purchased on site the day of the event. CREDIT CARDS ONLY. No cash accepted.

What does it mean to purchase a ticket in the parking lot and what will that look like?

Your ticket will allow for your vehicle location to include socially distanced space around your vehicle. Each space will be approximately 11 ft wide x 15 ft deep.

Your space will be divided into 2 areas: one will be utilized as a parking space for your vehicle and the second as a socially distanced space between your party and the next that the staff on site will identify upon your arrival. The socially distanced space will be yours for the duration of the event to utilize when entering and exiting your vehicle if you need to use a restroom, sit outside your vehicle and enjoy the show, etc. on site in compliance with the most current health and safety standards per local jurisdictions and state regulations.

Can I watch the show outside of my vehicle?

Yes, the outdoor seating spaces are designed for guests to enjoy the show from outside of their vehicles while adhering to social distancing and mask guidelines. If outside of your vehicle, you must stay within the designated seating space, wear a mask and be thoughtful of those around you. Due to local guidelines, gathering outside of your group or spaces is strictly prohibited.

What time will the gates to the parking lot open?

Gates will open 2 hours prior to the start of the event.

Will there be a temperature check?

Yes, everyone in the vehicle will be given a temporal scan prior to entering the venue. If anyone has a temperature of 100.4 or above, all of the vehicle's occupants will be turned away and no refunds will be considered.

Everyone must sign a waiver prior to entering the event. To prevent delays, please sign the waiver in advance and have a screenshot ready to show the staff. Otherwise, you will have to sign the waiver on-site using your own phone and show staff.

Fill out waiver here.

What type of vehicles will be allowed to enter?

Only passenger vehicles will be allowed to enter the lot. The following vehicles are prohibited: motorcycles, buses, bicycles, recreational vehicles (RV), large trucks (anything larger than 4 wheels), limousines and party buses.

Are spaces reserved or general admission?

Spaces are general admission within each price leve (also known as your color zone). There are a limited number of tickets available for each level. Please keep your ticket placard on your dashboard so the parking lot staff can direct you to the appropriate level.

How are spaces assigned?

Spaces will be assigned by price level (also known as your color zone). You will be parked in the best available spot by order of arrival within your color zone by our parking team.

Are ADA spaces available?

Yes. A limited number of ADA parking spaces will be available, please advise bergenPAC at time of purchase that you require one. There is no guarantee that ADA parking spaces will be available for day of show purchases.

Can I bring my own food and beverage?

Yes! While grills, BBQ pits, open fires, tents, flags and similar items are not-permitted, you are welcome to bring your own pre-cooked food and beverages. As always, underage drinking will not be tolerated and we insist that you drink responsibly. Designated drivers are always encouraged.

Will food and beverage be provided on-site?

Yes. Food trucks will be on-site to help fulfill your concert cravings. When entering the food truck area, please be sure to have on a mask and keep at least 6 feet between you and the next person in line.

Am I required to wear a mask while attending the show?

All venue staff are required to wear masks. Masks will be required for all attendees when they areoutside of their vehicle and when they sit in their vehicle with the windows open. Masks can only be removed inside the vehicle if all the windows are closed. Please check back and look out for pre-show communication via email and social media as this information is subject to change.

Will restrooms be provided?

Yes, individual porta-johns will be available for your convenience. When using the restrooms, please be sure to social distance appropriately. A hand sanitizing station will be available outside the restroom area for your convenience. It is recommended that each user sanitize before and after using the restroom. bergenPAC maintenance staff will be on site cleaning continuously.

How will I see & hear the show?

bergenPAC's Sunset Drive-In Concert events will have a large stage and video boards to help our ticket holders view the show. Each show will also feature professional outdoor sound and the ability for each vehicle to hear the show over an FM radio frequency. bergenPAC recommends that ticket holders bring a battery powered FM radio or for Android phone users, download an FM radio app to listen to the show. Relying on your car battery may disable your vehicle over a 2-hour period. Information on the FM channel will be provided on the day of the show.

Will pets be allowed at the events?

No pets of any kind will be allowed with the exception of registered service animals assisting persons with disabilities.

Are these live, in-person concerts?

Yes! Each artist will be live in-person, performing a full set on stage in our parking lot.

Will the event be held rain or shine?

Yes, bergenPAC's Sunset Drive-In Concert events will take place rain or shine. In case of severe weather, patrons will be directed to their cars until the threat has passed.

What if I want to park near my friends?

Groups looking to park near other should enter the parking lot entrance together. Every effort will be made to park these groups as close together as possible so long as they have the same colored ticket. Each party will have to stay within their designated parking spot and outdoor space. Groups cannot congregate.

Where will the event be held?

The event will be held in a parking lot on the grounds of the Garden State Plaza. An email providing the exact location will be sent just prior to the event along with other important information.

What time will the lot close?

All patrons must exit the parking lot no later than 30 minutes after the end of the show.

Will I be able to re-enter the event lot if I have to leave during the show?

Vehicles leaving the event prior to the end of the show will NOT be allowed to re-enter.

Can I bring and umbrella or tents?

No umbrellas, pop-up tents, canopies, tents or tarps of any sort will be allowed
COVID-19 WARNING
We have taken enhanced health and safety measures for you, our artists, and employees. You must follow all posted instructions while attending bergenPAC's Sunset Drive-In concerts.
An inherent risk of exposure to COVID-19 exists in any public place where people are present. COVID-19 is an extremely contagious disease that can lead to severe illness and death. According to the Centers for Disease Control and Prevention, senior citizens and guest with underlying medical conditions are especially vulnerable.
By attending the bergenPAC's Sunset Drive-In concerts, you voluntarily assume all risks related to exposure to COVID-19.
Help keep each other healthy.
---
This series is made possible by: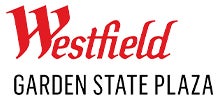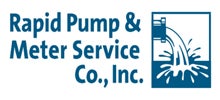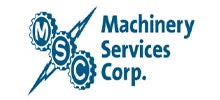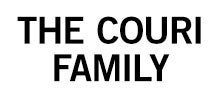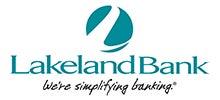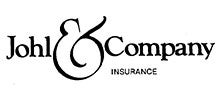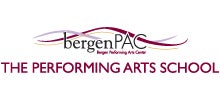 The Performing Arts School provides arts education to students age 3 months to 21 years throughout Northern New Jersey. With classes in all types of performing arts, outreach programs throughout the state, and programming for children with special needs, every donation helps create more opportunities for new artists.