An Update from bergenPAC President & CEO
April 8, 2021
Dear Patron of bergenPAC,
As the COVID-19 vaccine roll out expands, we are optimistic that we will be able to safely reopen the theater for large events later this year and once again bring people together for the joy of entertainment.
However, at this time bergenPAC remains closed for full capacity, presented concerts through at least the end of June. As we continue to consult with the New Jersey State Health Department regulations, we will announce plans for possible shows later than that when information is available. We appreciate our community's continued patience as we prepare to welcome everyone back safely.
Meanwhile, we hope to have some more exciting news for you later this spring.
Sincerely,
Dominic Roncace
bergenPAC President & CEO
---
Impacted Shows Due to COVID-19
Due to the large volume of events that have been postponed or cancelled, bergenPAC requests that ticketholders please wait to be contacted regarding their ticket purchase.
Click the link below to find a list of our rescheduled/postponed and cancelled shows. If a show has been rescheduled, your tickets are still valid for the new date. If you are unsure of a show's new date, please click the link below to see a list of rescheduled shows.
If you have any further questions, please email [email protected]. We appreciate your patience and look forward to welcoming you back to the theatre as soon as possible.
Click here to see a list of all our rescheduled/postponed and cancelled shows. If a show has been rescheduled, your tickets are still valid for the new date.
Show Dates
---
---
Ways To Help During COVID-19
1. As a nonprofit organization, your support would make a huge difference as bergenPAC works to welcome you back to your home for entertainment and culture. If you can, please consider making a donation.
---
2. If you purchased tickets to a show that had to be cancelled already, please consider donating the cost of your tickets or taking a credit for a future performance. Email [email protected] for more information
---
3. Help keep our communities strong by supporting your local restaurants during these challenging times. Visit the link below to see how you can help.
---
4. If you're shopping on Amazon, choose bergenPAC to be your nonprofit recipient on AmazonSmile. It cost nothing extra for you, but will be a big boost for us. Learn more by clicking the link below to see how to make bergenPAC your selected charity.
---
5. There is still a way to show support while the Taub Stage is dark: join or renew as a Member!
Our performances and memberships may have paused with the theater temporarily going dark, but you can still help your community in a big way. The generosity of our supporters is what enables bergenPAC to deliver on its nonprofit mission to make live performing arts and arts education more accessible to everyone.
Rising to the current challenges, we are launching a drive-in concert series this summer that will let residents safely enjoy live performances. Meanwhile, The Performing Arts School at bergenPAC moved its classes and many of its outreach programs to virtual platforms, continuing to inspire and develop the next generation of artists.
We hope to maintain these programs at a time when the community really needs us. Please consider renewing your membership or joining the program today to help keep the arts alive in your community. In addition to the great perks you'll enjoy as a member when the theater reopens, your support provides incredible opportunities for local children through our scholarship program, ensuring that no one is turned away because of financial hardship.
Your Membership truly makes a difference.
Join or renew online today or email [email protected] for more information.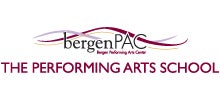 The Performing Arts School provides arts education to students age 3 months to 21 years throughout Northern New Jersey. With classes in all types of performing arts, outreach programs throughout the state, and programming for children with special needs, every donation helps create more opportunities for new artists.