Backstage presented by bergenPAC and Westfield Garden State Plaza
All performances are free admission, and take place at Westfield Garden State Plaza on the second level near Macy's and Yo! Sushi (unless otherwise noted).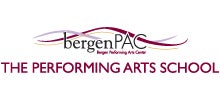 The Performing Arts School provides arts education to students age 3 months to 21 years throughout Northern New Jersey. With classes in all types of performing arts, outreach programs throughout the state, and programming for children with special needs, every donation helps create more opportunities for new artists.