Sensory-Friendly Programming: Arts Education for Children with Special Needs
Our Performing Arts School provides arts education to children and teens with special needs. Our Sensory-Friendly Programming provides participants with the opportunity to explore their artistic interests in a nurturing and stimulating environment. Developed in collaboration with the Center for Life and Learning (Teaneck, NJ), we offer a full schedule of music, theater, and dance classes and workshops.
Our teachers are certified in dance, music and drama therapy with more than 10 years of experience working with special needs children. We use a curriculum that combines structure and play, allowing time for your child to process information and their emotions in a safe and non-judgmental space.
Registrations accepted throughout the year on a rolling basis.
For more information contact an education associate at
201-482-8194 or email [email protected]
Enroll Now
Music Makers 1 (5–8)

Schedule

Music Makers 1 (5–8 yrs): Saturday 1:00–1:45pm

About Music Makers

This class cultivates music skills through the exploration of songs, instruments, and improvisation. Children will work to understand patterns, music tones, and rhythms to develop listening skills.

The Drama of Dance 1 (8–11)

Schedule

The Drama of Dance 1 (8–11 yrs): Saturday 12:00–12:45am

About The Drama of Dance

Designed to promote self-esteem, self-expression, and artistry, this class fuses the principles of dance and drama. In a safe and structured setting, participants will be encouraged to use their bodies, voices, and imaginations in the creation of dances, characters, and dramatic encounters. Basic fundamentals of ballet will be taught, as well as ways of channeling movement into dramatic expression.

Joy of Movement (15–18)

Schedule

The Joy of Movement (15–18 yrs): Saturday 11:00–11:45am

About The Joy of Movement

A joy-filled class that is a perfect blend of two ancient forms – yoga and dance. As students warm-up their body they will also learn to quiet their minds. They will have the opportunity to explore movement organically, while they also learn dance and yoga fundamentals. With attention on using the breath, music and movement students use every dimension of themselves to bring balance to the mind, body, and spirit.

Sensory-Friendly Programming Workshops (All Ages)

Schedule

Sensory-Friendly Programming Musical Theater Workshop (All Ages): Saturday 2:00–3:00pm

About Special Stars Musical Theater Workshop

The Musical Theater Workshop will explore how the elements of singing, dancing, and acting are used in a musical. Students will develop skills as a triple threat performer. Using this full range of expression, they will learn how to convey the story and emotions of a song through lyrics, melody, dramatic intent, and movement.
Private lessons also available upon request. Please contact us for more information.
Tuition

Registration

All registrations must be paid in full by cash, check or credit card upon enrollment.

Attendance and Lateness

Consistent attendance is crucial to the learning process. Please call the office to inform us of all absences. Tardiness is very disruptive to the class, please make every effort to be on time.

Refunds

No refunds. Credit may be given due to prolonged illness with a medical note.

Make-Ups

You are welcome to make-up any missed classes based on availability. All make-ups must be completed by the end of each current session. Please call 201-482-8194, to schedule any make-ups.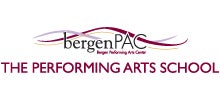 The Performing Arts School provides arts education to students age 3 months to 21 years throughout Northern New Jersey. With classes in all types of performing arts, outreach programs throughout the state, and programming for children with special needs, every donation helps create more opportunities for new artists.