Summer Programs
Each year The Performing Arts School offers more than 10 summer programs for all ages and levels! From our Summer Camp that introduces young children to the performing arts, to our dance intensive and annual summer musical for more advanced students, we have something for everyone. All classes and workshops are taught by master teaching artists with professional credits.
For more information, contact the school at (201) 482-8194 or at [email protected].
Registrations accepted throughout the year on a rolling basis.
For more information contact an education associate at
201-482-8194 or email [email protected]
Enroll Now
Musical Theater Summer Camp (ages 5-12)

Musical Theater Workshop (ages 13-18)

College Audition & Filming Workshop (ages 15-18)

Summer Musical (ages 10-25)

Summer Dance Intensives (ages 10-17)

Summer Open Dance Classes (all ages)

Early Childhood Music Summer Session (ages 3 mo-4 1/2 yrs)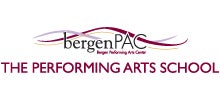 The Performing Arts School provides arts education to students age 3 months to 21 years throughout Northern New Jersey. With classes in all types of performing arts, outreach programs throughout the state, and programming for children with special needs, every donation helps create more opportunities for new artists.