2019-2020 School Times Series
Visiting a professional performing arts center for the first time is an extraordinary experience for a young person. Through our strategic partners, we established a School Time Series at bergenPAC that brings classroom lessons to life in a fun way, as students get to interact with the performers. There are also opportunities for post-show Q&As.
Ticket prices advertised below for students and parent chaperones, while teaching faculty are FREE.
---
*Please submit one form for each performance.
---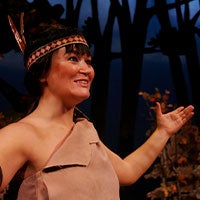 The True Story of Pocahontas
Friday, November 15, 2019 • 10AM
(Grades K–5) Tickets: $8
Duration: 50 minutes
Curriculum: Language Arts, Multicultural History, Biography, Women's Studies
The name Pocahontas is known by every school-age child and yet her true story is shrouded in myth. Join Virginia Repertory Theatre on this adventure into her life. With an emphasis on historical facts, Pocahontas is revealed as a playful, strong-minded young girl who changes her world before she will change her beliefs or herself. Follow Pocahontas as she grows from a girl who helps the Jamestown colonists survive, to the young woman, wife and mother who carries her message of peace and cooperation across the Atlantic to the King of England. Join Pocahontas on her amazing journey and see how courage and determination can change the world.
Book, lyrics, and music by Julie Fulcher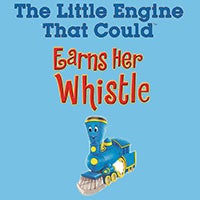 The Little Engine That Could
POSTPONED DUE TO INCLEMENT WEATHER
(Grades PreK–3) Tickets: $8
Duration: 55 minutes
Curriculum: Literature-Based, Musical, Values-Based
Little Blue Engine dreams of someday leaving the train yard to pull the big cars on the main line track. But can she convince Big Silver that she is worthy of being a main line engine? ArtsPower's dynamic, song-filled adventure portrays Watty Piper's timeless tale about hard work, determination and loyalty.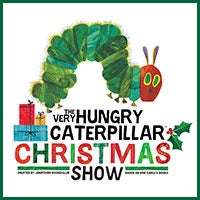 The Very Hungry Caterpillar Christmas Show
Monday, December 16, 2019 • 10AM
(Grades PreK–1) Tickets: $8
Duration: 50 minutes
Curriculum: Language Arts, Puppetry
The makers of the critically-acclaimed The Very Hungry Caterpillar Show added a special Christmas-themed piece to the production, which features four popular Eric Carle stories, including the classics Brown Bear, Brown Bear and The Very Hungry Caterpillar. Eric Carle's Dream Snow, a magical Christmas story told in the author/illustrator's beautiful style, joins Jonathan Rockefeller's menagerie of over 75 incredible puppets. It's Dec. 24th, and the old farmer settles down for a winter's nap, wondering how Christmas can come when there is no snow! In his dream he imagines a snowstorm covering him and his animals in a snowy blanket. When the farmer awakens, he finds that it really has snowed, and then he suddenly remembers he forgot to get presents everyone.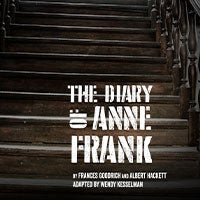 The Diary of Anne Frank
Tuesday, January 14, 2020 • 10AM
(Grades 7–12) Tickets: $10
Duration: 90 minutes
Curriculum: Biography, History
In 1941 Amsterdam, 13-year-old Anne Frank goes into hiding with her family from the Nazis. For the next two years, she never leaves the attic where her family is concealed. With fear of discovery ever present, Anne finds solace writing in her diary, capturing the daily lives of the secret annex's inhabitants – from the horrors of war to the excitement of first love – with wit, determination, and idealism. With a multicultural cast, National Players brings the true story of this incredibly insightful young girl that is often read in school to the stage in hopes of inspiring the next generation to stand up for justice rather than sit back in apathy.
By Frances Goodrich and Albert Hackett
Adapted by Wendy Kesselman
Directed by Raymond Caldwell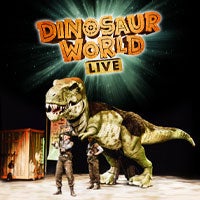 Dinosaur World Live
Monday, February 10, 2020 • 10AM
(Grades PreK–5) Tickets: $8
Duration: 50 minutes
Curriculum: Science, Natural History, Drama
Dare to experience the dangers and delights of Dinosaur World in this new interactive show. Grab your compass and join our intrepid explorer across unchartered territories to discover a pre-historic world of astonishing (and remarkably life-like) dinosaurs. Meet a host of impressive creatures, including every child's favorite flesh-eating giant, the Tyrannosaurus Rex, a Triceratops, Giraffatitan, Microraptor and Segnosaurus!
I Have a Dream
Tuesday, February 11, 2020 • 10AM
(Grades 3–12) Tickets: $8
Duration: 50 minutes
Curriculum: Biography, Language Arts, History, Multi-Cultural, Public Speaking, Reading, Self-Esteem, Character Development
Virginia Repertory Theatre presents I Have a Dream: The Life and Times of Dr. Martin Luther King, Jr. This compelling dramatization of the life and times of one of the most influential and charismatic leaders of the Civil Rights movement will inspire students as they experience this great leader's struggle and dream of lifting "our nation from the quicksand of racial injustice to the solid rock of brotherhood." The play traces Dr. King's life from his humble beginnings through his extraordinary evolution into one of the 20th century's foremost figures.
By Bruce Miller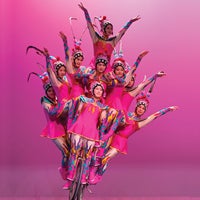 Shanghai Circus
Tuesday, February 25, 2020 • 10AM
(All Ages) Tickets: $8
Duration: 55 minutes
Curriculum: Cultural Awareness, Chinese Acrobatics, Music
Astonishing athletes defy gravity and execute breathtaking feats as they stretch the limits of human ability in this spellbinding show that draws upon 2,000 years of Chinese circus traditions. If it's humanly possible – and even if it seems as if it's not – these acrobats, jugglers and contortionists do it with spectacular flair!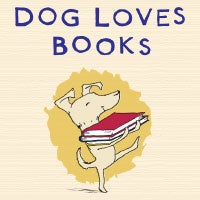 Dog Loves Books
Monday, March 9, 2020 • 10AM
(Grades K–2) Tickets: $8
Duration: 55 minutes
Curriculum: Language/Communication Skills, Literature-Based, Musical, Values-Based
Louise Yates' New York Times bestseller comes to life in ArtsPower's newest musical about the irresistible dog who loves everything about books. In fact, he loves books SO much that he decides to open his own bookstore. Dog decides that the best way to sell books is to act out all kinds of fun stories for his customers – everything from dancing dinosaurs to funny fairy tales. His customers can't help but get into the act, too! How could Dog's bookstore not be a huge success? ArtsPower's delightful new musical celebrates the power of the imagination and the satisfaction that comes when you share books with others.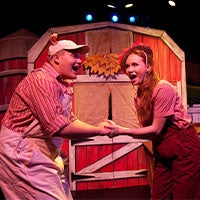 The Little Red Hen
Monday, April 20, 2020 • 10AM
(Grades K–5) Tickets: $8
Duration: 50 minutes
Curriculum: Folk Tales, Language Arts, Reading, Science, Music, Peer Pressure, Self Esteem, Character Development
In Theatre IV's musical version of The Little Red Hen, our heroine is not very happy. The Little Red Hen is new to the farm and having trouble making friends. Meanwhile, Guss the Horse, who is carrying the grain that he will plant for the animals' bread, meets Fox on his way back to the farm. Fox tricks Guss and steals the grain, knowing the animals will be forced to enter the woods to look for food and he can catch them for his dinner. All the animals are in a panic, except Hen, who takes action. But can she win over the animals to help her in time?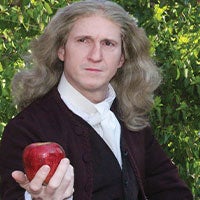 Newton's Apple
Tuesday, April 28, 2020 • 10AM
(Grades 2–8) Tickets: $8
Duration: 50 minutes
Curriculum: Language Arts, History, Science, Social Studies, Biography, Music, World Studies
The world was a different place when that apple dropped on Isaac Newton's head. The English mathematician, astronomer, scientist, author and physicist developed the principles of modern physics, including the laws of motion. Follow along as Newton uses scientific methods to conduct experiments and make discoveries that changed the world.
To reserve your tickets or for more information, please contact our Beyond bergenPAC team at

[email protected]

or 201-482-8194 ext. 71.
---
This program is made possible through support from: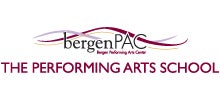 The Performing Arts School provides arts education to students age 3 months to 21 years throughout Northern New Jersey. With classes in all types of performing arts, outreach programs throughout the state, and programming for children with special needs, every donation helps create more opportunities for new artists.