Recording Studio
Keeping the recording arts alive at 1 Depot Square, The Performing Arts School at bergenPAC now offers recording sessions and recording classes. Singer-Song writers, bands, high school jazz bands, marching bands, local choirs, local artists, students and professionals all have the opportunity to record in a Grammy award winning atmosphere. The PAS Recording Studio has the advantage of a large live recording room that can accommodate large-scale recordings and provides the option for numerous acoustical treatments. The spacious control room is acoustically treated to provide a perfect environment for recording, mixing and mastering. Our Sound engineers are professional, courteous and have a great ear for great sound!
Recording Studio Class Schedule
Mondays
4pm-6pm: Private Lessons
Tuesdays
4pm-5pm: Music Production - Logic (Ages 14+)
5pm-6pm: Music Production - ProTools (Ages 14+)
Wednesdays
4pm-6pm: Private Lessons
Recording Studio Fees
Click on any package title to see prices and information.
Package A

1 Song (12 weeks)
3 Hour Studio Time (3 Hour Minimum @ $100/Hour)
$300
2 Hour Post Production (2 Hour Minimum, per track @ $75/Hour)
$150
Total: $450

Package B

3 Songs
5 Hour Studio Time (3 Hours @ $100/Hour + 2 Hours @ $75)
$450
1 Hour FREE STUDIO TIME Added. Total 6 Hours Live Recording for $450
6 Hours Post- Production (2 Hours @ $65/Hour + 3 Hours @ $55/Hour)
$295
1 Hour FREE Post Production
Total: $745

Package C

5 Songs
8 Hours Studio Time (2 Hours @ $100/Hour + 6 Hours @ $65/Hour)
$590
2 FREE HOURS OF STUDIO TIME TOTALING 10 Hours
10 Hours Posted Production ($50/Hour X 8 Hours) 2 Hours FREE
$400
Total: $990

Package D

10 Songs
20 Hours Studio Time (17 Hours @ $65/Hour)
$1,105
20 Hours Post Production (17 Hours X $50/Hour)
$850
6 FREE TOTAL HOURS
Total: $1,955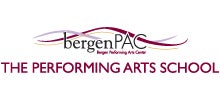 The Performing Arts School provides arts education to students age 3 months to 21 years throughout Northern New Jersey. With classes in all types of performing arts, outreach programs throughout the state, and programming for children with special needs, every donation helps create more opportunities for new artists.