Master Class Series
bergenPAC invites students to experience workshops with performing artists who are active in the arts world today. Students learn about the arts from industry professionals including musicians, dancers, actors, managers, producers, and others in the entertainment field.
Pre-registration is required. To enroll now or for more information, contact the school at (201) 482-8194 or at [email protected]
Register
Master Class Series in Residence
The Performing Arts School at bergenPAC is proud and excited to announce another year of Dance Masters in Residence: 90 minute Master Classes, featuring Principal Dancers. Under the Artistic Direction of New York City Ballet Principal Dancer, Daniel Ulbricht, this season of Master Classes will feature Principal Dancers in ballet, musical theater and contemporary/jazz.
"There are no words to describe what the Masters of Dance program will bring. The kids will be challenged physically and mentally. They will push their own limits but importantly, they will be inspired to become the best that they can be. Having access and the ability to work with these individuals will help ignite the next generations of artists and audiences alike," said Daniel Ulbricht. This unique opportunity to work on a regular schedule with some of the world's foremost dancers and teachers is a first for any private school of dance in the state of New Jersey.
All Master Classes will take place at The Performing Arts School.
Classes are $35 each for non-Performing Arts School students.
5 classes for $150
Performing Arts School and Englewood students are free.
---
Daniel Ulbricht
Monday, May 14th • 6:30PM-8PM
Ballet Master Class
Daniel Ulbricht was born in St. Petersburg, Florida, and began his dance training at the age of 11 at the Judith Lee Johnson Studio of Dance, studying with Lenny Holmes. He also studied at Les Jeunes Danseurs with Javier Dubraq and attended the Chautauqua Summer Dance Program, training with Jean Pierre Bonnefoux and Patricia McBride. In 1999, Mr. Ulbricht was invited by the School of American Ballet (SAB), the official school of New York City Ballet, to continue his training during their Winter Program. As a student at SAB, Mr. Ulbricht performed with New York City Ballet as a Jester in Peter Martins' The Sleeping Beauty. In December 2000, he became an apprentice with New York City Ballet and in November 2001 he joined the Company as a member of the corps de ballet. In January 2005, Mr. Ulbricht was promoted to the rank of soloist and principal dancer in May 2007.
---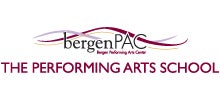 The Performing Arts School provides arts education to students age 3 months to 21 years throughout Northern New Jersey. With classes in all types of performing arts, outreach programs throughout the state, and programming for children with special needs, every donation helps create more opportunities for new artists.