Cultural Programs
To complement the cultural programming at bergenPAC, The Performing Arts School has engaged in Korean percussion classes, Korean cultural classes, Indian Bollywood dance and vocal classes as well as Hispanic style dance classes.
2016-2017 School Year
September 12, 2016 - June 11, 2017
(**Please note that schedule may be subject to change)
Holidays & Closings
Open House September 7-8
First Day of Classes September 12
Rosh Hashanah October 2-4
Yom Kippur October 11-12
Thanksgiving November 24-27
Holiday Break December 22-January 1
Martin Luther King Day January 16
Presidents' Weekend February 17-20
Spring Break April 10-16
Memorial Weekend May 26-29
Last Day of Classes June 11
Registrations accepted throughout the year. To enroll now or for more information, contact the school at (201) 482-8194 or at [email protected]
Register
Cultural Initiative Programs
Sing & Play Your K-Pop

Korean Percussion

Korean Cultural Dance

Indian Dance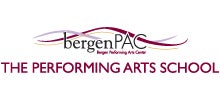 The Performing Arts School provides arts education to students age 3 months to 21 years throughout Northern New Jersey. With classes in all types of performing arts, outreach programs throughout the state, and programming for children with special needs, every donation helps create more opportunities for new artists.