The Performing Arts School at bergenPAC Programs
Our arts education programs provide students with unique and "hands-on" arts training by industry professionals that allow them to gain real world experience and enhance academic achievement through the arts as well as opportunities to perform on bergenPAC's main stage and throughout the county. bergenPAC's arts education initiatives occur on-site at our Performing Arts School building at 1 Depot Square, Englewood, or off-site at your school. Our school year starts on September 13th and ends on June 5th. We have a variety of classes in Early Childhood, Music, Dance and Theater. We are happy to announce we will be offering classes virtually and in-person!
The health and safety of our students and families is our utmost priority, and we will continuously work together to provide the safest environment possible at our school. In response to the Coronavirus and the seasonal flu, we will be implementing enhanced procedures for your safety! LEARN MORE. We ask that all families please sign and return our PAS Safety Guidelines form.
Registrations accepted throughout the year on a rolling basis.
For more information contact an education associate at
201-482-8194 or email education@bergenpac.org
Enroll Now

Beyond bergenPAC

Beyond bergenPAC's school partnership initiative works with local schools to customize arts education programs that fit their needs, budget, and schedule. Initiatives complement any curriculum and meet New Jersey''s Core Curriculum Standards.

Auditions

Find out how to join one of our ensemble groups or productions throughout the year.

Scholarships

The Performing Arts School offers scholarships for families in need who would like to participate in any of our programs.
Website & Social Media Privacy Policy

Disclaimer:
Thank you for visiting the website for The Performing Arts School at bergenPAC (PAS). Information and data presented on this website is collected, maintained, and provided for the convenience of the public. While every effort is made to keep such information and data accurate and current, the presence of errors or out-of-date information is unavoidable. Neither the PAS nor any of its employees makes any warranty of any kind, whether express or implied, with respect to merchantability or fitness of the content for any particular purpose, nor do they certify the authenticity of information that originates from third parties. Under no circumstances shall the PAS be liable for any actions taken or omissions made from reliance on any information contained herein from whatever source, nor shall the PAS be liable for any other consequences from any such reliance. Users should refrain from acting upon the information on this site without independently verifying the information. Information on this site is not intended to constitute advice, nor is it to be used as a substitute for specific advice from an appropriately licensed professional.

External Linking/Posting Policy - Purpose and Disclaimer
The PAS permits the establishment of external hyperlinks/posts on its official website only if the links/posts strictly comply with this policy. In establishing and maintaining its official website, the PAS does not intend to create any forum or other means for public discourse. Rather, the sole and limited purpose of the permitted external links/posts is to provide information about the PAS for the community. The PAS does not endorse or provide preferential treatment to any third party websites or associated organizations or persons. Additionally, the PAS does not control third party sites and therefore does not warrant that third party sites are accurate or reliable, or that they have operational links.

Site Security
Network traffic is monitored to identify unauthorized attempts to upload or change information or to otherwise cause damage to the site. Anyone using this website consents to such monitoring. We take appropiate security measures to protect unauthorized access, alteration or destruction of data.

Changes
Please note any and all elements of the policies stated here can and may be changed by the PAS from time to time. Those changes will be posted as they occur.

Copyright
All editorial and creative assets on this website, including the code used to create web pages, are protected by US and international copyright laws. The PAS reserves all rights to this content.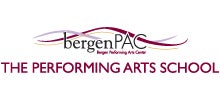 The Performing Arts School provides arts education to students age 3 months to 21 years throughout Northern New Jersey. With classes in all types of performing arts, outreach programs throughout the state, and programming for children with special needs, every donation helps create more opportunities for new artists.