FALL OPEN HOUSE
Wednesday, September 6th & Thursday, September 7th
Join us at our OPEN HOUSE at The Performing Arts School at bergenPAC. FREE trial classes available for all new and returning students. Do you know anyone who wants to Sing? Act? Dance? Open House activities include free trial classes, chances to win prizes and bergenPAC concert tickets, and snacks! Register below for a spot in one of our free trial classes!
OPEN HOUSE CLASS SCHEDULE
We ask that all students please pre-register for the Open House. For more information, call 201-482-8194 or email [email protected] Walk-ins welcome.
register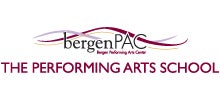 The Performing Arts School provides arts education to students age 3 months to 21 years throughout Northern New Jersey. With classes in all types of performing arts, outreach programs throughout the state, and programming for children with special needs, every donation helps create more opportunities for new artists.