The Performing Arts School at bergenPAC now offers online instruction so children can study theater, dance and music from the comfort and safety of their homes. This is a great way to keep kids engaged right now, while also helping them develop important life skills, like discipline, creativity and self-confidence.
Part of bergenPAC's mission is to make performing arts education more accessible to everyone in the community. We believe no child should be turned away because of financial hardship, so scholarships are available. See more information at bergenpac.org/scholarships.
The classes work through ZOOM which allows teachers and students to communicate in real time. Also used is Google Classroom to share information and upload videos for student preparation and teacher review. Some other apps may be used depending on the program, like private lessons.
Some classes are already in session, but it's not too late for new students to sign up and join the fun.
If you have any additional questions, please feel free to email Creative Director, Alexander Diaz, at [email protected]
Registrations accepted throughout the year on a rolling basis.
For more information contact us at
201-482-8194 or email [email protected]
Enroll Now

Private Lessons
The Performing Arts School at bergenPAC offers private lessons in dance, theater, voice and a variety of instruments including violin, guitar, bass and drums. Highly qualified teachers meet with students on a weekly basis. Lessons can be purchased as a single lesson, in groups of 5 or for the whole school year.

Private Lessons are currently being offered virtually. Once the registration form is complete, a PAS staff member will follow up to schedule the lessons and to provide log in credentials for the virtual platform.
Private Lessons Tuition

| Lesson Length | Single | 5 Lessons | Full Year |
| --- | --- | --- | --- |
| 30 minutes | $45 | $215 | $1,440 |
| 45 minutes | $65 | $300 | $2,160 |
| 60 minutes | $80 | $360 | $2,550 |

$30 annual registration fee
Young Professionals Vocal Academy
For over two decades, Amelia DeMayo has been operating a vocal technique program for professional youth; specifically, those wishing to pursue a career in musical theatre or classical performance, as well as various forms of media for over 20 years. While her studio is in New York City, she has satellite locations in New Jersey and Westchester, NY, and her student base reaches from coast to coast.
Together with her skilled co-teachers Liliana Sotirova, Gulnara Mitzanova, and Glenn Gordon, Amelia focuses on children aged five through college, preparing young singers using a holistic approach. Focus is on vocal technique, body alignment, breathing, intonation, diction, expression, and building repertoire. Both the recreational singer and those on a professional track are mentored and given career guidance to reach their full potential as a vocal performer.
Instruction is not limited to young children; her musical theatre and classical students have been accepted into the most prestigious pre-college, college and conservatory programs, including NYU's Tisch School of Performing Arts, The Manhattan School of Music, The Royal Conservatoire of Scotland, Northwestern University, The University of Michigan and Pennsylvania State University's B.F.A. program at State College, PA. They have also won innumerable international competitions, and perform locally in community theatre and at sports venues in the tri-state area.
Amelia's students (both current and graduates) have appeared, and appear in, countless theatrical productions on Broadway, regional theatre and national tours, including current Broadway productions of Dear Evan Hansen, School of Rock, Kinky Boots, Once On This Island, and A Bronx Tale, and the current international tour of Les Misérable, and the upcoming Anastasia tour. Former Broadway productions include Annie, Matilda, On Your Feet, Fiddler on the Roof, Newsies, and Billy Elliot, and too many more to list. The lead male vocal voiceover in the film, Boychoir, performers in the televised live production of A Christmas Story, and a second-place X-Factor winner are among her students past and present. Her students are also actively engaged in voice-over work for children's animated features (including Pinkalicious and Nella the Princess Knight), appear on national commercials and television series, and have also been featured on CD recordings of The Polar Express and Gertrude McFuzz, featuring opera stars Nathan Gunn and Isabel Leonard.
Vocal Academy Tuition

By appointment only

| Lesson Length | Single | 5 Lessons | 10 Lessons |
| --- | --- | --- | --- |
| 30 minutes | $65 | | |
| 45 minutes | $95 | | |
| 60 minutes | $125 | $550 | $1,050 |
| 75 minutes | $135 | | |
| 90 minutes | $160 | | |
| 1 hour & 45 minutes | $190 | | |
| 2 hours | $210 | | |

$30 annual registration fee
Private Lessons
Families register for private lessons here.
Once registered, families are contacted and sent payment process.
Once payment has been received, the family will then schedule the private lesson.
Online Classes administered through ZOOM - Families need to be able to download ZOOM Free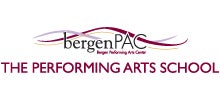 The Performing Arts School provides arts education to students age 3 months to 21 years throughout Northern New Jersey. With classes in all types of performing arts, outreach programs throughout the state, and programming for children with special needs, every donation helps create more opportunities for new artists.